TRAFFIX is a leading third-party logistics provider serving the North American transportation industry since 1979. With revenues exceeding $1B and employees spanning more than eight countries, TRAFFIX requires a high-performing, well-designed communications system to keep its 300,000+ annual shipments moving smoothly.
The company has been experiencing significant growth since 2017 and had outgrown its old hosted PBX solution. "We literally ran out of extensions. We onboard between 5 to 10+ new employees a week to support our growth and we didn't have any extensions left to provision to them," said Marc Knoop, Chief Technology Officer at TRAFFIX.
"We needed a modern easy-to-use phone system for our 750+ employees to ensure efficient company-wide adoption," continued Knoop. "We field tested multiple providers, but in the end, the decision was a no-brainer."

"Dialpad was the most advanced phone system out of all the competitors that I looked at."
MARK KNOOP | CTO | TRAFFIX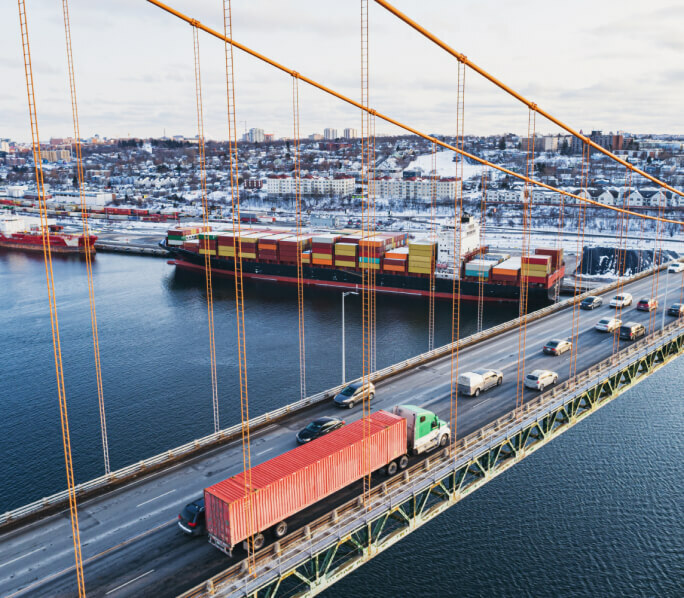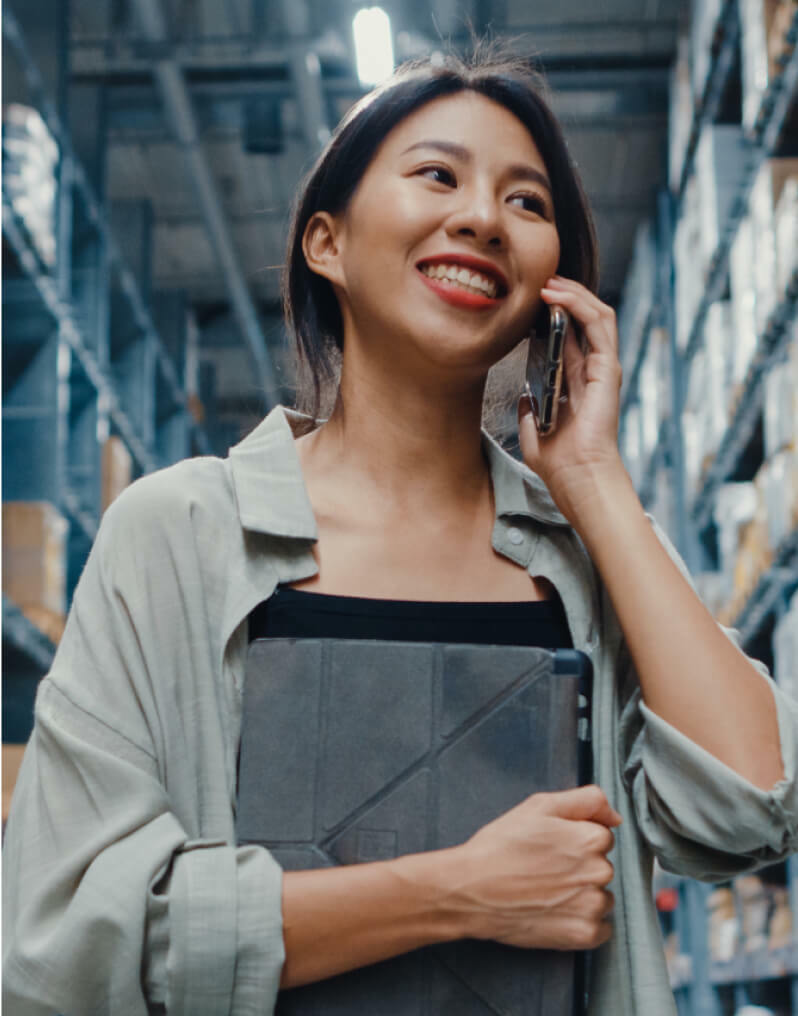 "Dialpad was the most advanced phone system out of all the competitors that I looked at."
MARK KNOOP | CTO | TRAFFIX
Great call quality worldwide
TRAFFIX operates offices in eight countries and, with the flexibility to work remotely, allows its employees the freedom to relocate or work temporarily from countries around the globe. The company's old PBX solution was hosted in Chicago, which meant the further away an employee worked, the worse their call quality became. TRAFFIX needed to make sure the solution they chose could literally work worldwide.
"We've got staff all over the world," Knoop said. "We were able to take Dialpad for a test drive with some of our remote teams before we signed up, and the feedback we got from our staff was invaluable—not just from a call quality perspective, but also about the ease of use, what the interface is like, and what the experience was on the platform."
In fact, they had everyone test Dialpad. TRAFFIX' employees, its technology team, and even its executives tried it out, and according to Knoop, the choice was clear.
"No one else has come close to how they leverage cloud infrastructure. The platform has not only eliminated redundancy, but also has the shortest path connectivity to a caller. That's how they're able to achieve amazing call quality for our staff all around the world."
Now, TRAFFIX' teams can work from anywhere in the world with the same high call quality—and not just at a desk. They can use their personal devices to make and take calls from their business number on the go. If they need to flip a call between devices to get up and go, they can do that with a tap as well:

And no matter what device they use, they have full access to all the same call features.
"The fact that everything you can do on the desktop you can do on the mobile app, and the fact that it works seamlessly between the two, is fantastic."

Customer and carrier experience optimized through analytics
Now, not only does TRAFFIX' team have great call quality from anywhere in the world, but Dialpad's analytics has given the company new insights that have helped to improve the already outstanding level of service it provides to its clients and carriers.
"The analytics in Dialpad are fantastic, they're easy for anybody to use and to understand," Marc says. "They help alert us proactively when there's trouble, for example, if nobody's signed into a call center. It makes collaboration and customer service that much easier. From an administrative perspective, it is very intuitive. We can see detailed reports on call quality, time to answer, call pathing, and we use that data to set standards for our team. Those kinds of analytics are not easy to find on other platforms."

Dialpad's analytics let TRAFFIX see when the busiest hours of the day are on heat maps, track how quickly its team is answering calls, chart the average call time, and much more. The company can even break the analytics down by agent or department for a close look at its call metrics, to refine and standardize its service across all branches.
"Dialpad's heat maps are very useful. We've been using the feature to help us with workforce scheduling, making sure we've got enough people for those peaks from a traffic workflow perspective."
Everything TRAFFIX needs, connected in one place
Aside from analytics, Dialpad Ai automatically transcribes calls in real-time. (Learn more about use cases for AI in logistics.) Once the call is over, the transcript, and any important notes or action items are immediately available:
"The transcribe feature is a number one favorite," said Marc. "The fact that everybody can instantly review it makes checking call notes much easier and so much faster."
And then there's the way that Dialpad integrates with the other tools the company uses. The ability to integrate Dialpad with the rest of its best-in-class technology was a key requirement for TRAFFIX. With Dialpad's extensive integrations library and open API, the system melded seamlessly into the company's technology suite.


All the while, Dialpad is incredibly easy to use, with a user-friendly interface across devices. It's advanced enough to integrate with nearly any software platform, but there's no need to open up multiple apps and tabs, or constantly switch between pages—everything is on a single pane of glass, and easy to use on any device. "The UI/UX on the front end and back end is fantastic," said Knoop. "It's all very well done."
Now that TRAFFIX is on Dialpad, its team is finding new features to use every day, like Ai Agent Assist, which can automatically search for answers to customer questions and provide the answers to agents in real-time.
These features have helped the team at TRAFFIX collaborate and communicate better. As the company continues its exponential growth trajectory, Dialpad is scalable enough that they'll never have to worry about running out of extensions again—they can add new seats with just a click.
To other companies looking for a new communications solution, Knoop has some advice: "Try it with a pilot group for a week and see what the experience is like. For us, measuring the experience from the administrative, user, and caller perspectives allowed us to connect the dots and feel confident that we were making the right decision."
"For us, measuring the experience from the administrative, user, and caller perspectives allowed us to connect the dots and feel confident that we were making the right decision," said Knoop.
See how Dialpad Ai
Contact Center works
Get a walkthrough of how Dialpad can help agents and supervisors communicate with customers and prospects, from anywhere.