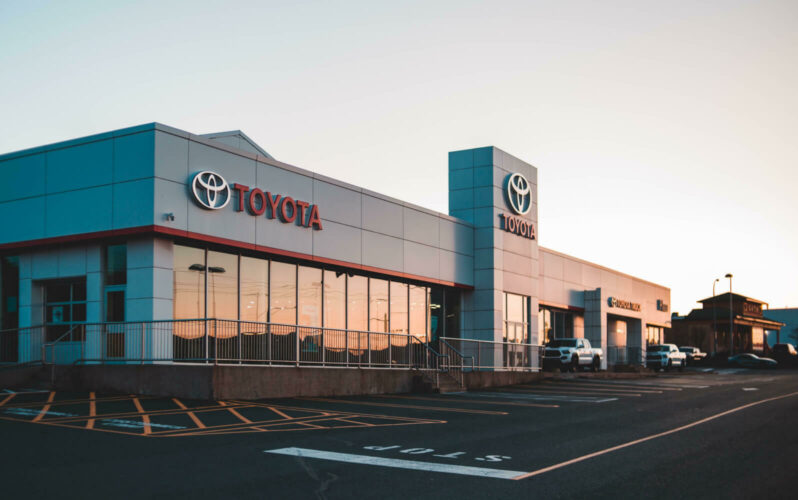 ---
As anyone who's tried buying a new or used car in the past few years can attest, the modern car shopping experience takes more than just going to a dealership and selecting a car. For dealerships, it takes a lot more calling and communication than ever before, especially once the COVID-19 pandemic started.
That's where companies like VaVende come in. When dealerships need more agents to make and take calls with customers, their staff is ready to help schedule appointments and assist customers over phone, text, and email.
Naturally, being able to properly communicate with customers from anywhere is important for them. "When you're solving a labor problem, the phone system is a key tool," notes Matt Adragna, Founder and Owner of VaVende. And their old phone system simply wasn't providing that call quality, ease of use, or analytics features they needed.
It was time to switch. Matt looked at VaVende's options, signed up for a few sales demos, and quickly found a business communications platform that had everything they needed.
Work, scale, and route calls anywhere on the cloud
VaVende has a completely remote workforce—which means they need a communications platform that lets them work from anywhere, on any device. That was one of the reasons why they chose Dialpad, since it's entirely cloud-based and provides a high-quality calling experience from anywhere, on mobile devices and computers alike (even right from a web browser).
For Matt, the ability to scale and add new lines with just a click is a major bonus too—VaVende can build a contact center for each dealership in just a few minutes! And everything can be managed remotely from an intuitive admin portal:

"
Dialpad is really helpful for me, because the more levers and control that I have, the easier it is for me to operate.
"
Matt Adragna
Founder and Owner of VaVende
VaVende's team is split between outbound and inbound call teams, with about 2/3 of their agents handling outbound calls. Their Service department also has to handle callers trying to schedule appointments based on their own availability, so they need agents ready to assist customers at a moment's notice.
With Dialpad's call routing features, they can make sure the calls reach the right departments and agents quickly, so customers can get the support they need when they need it:
Never miss a word with transcriptions and recordings
Handling customer calls for multiple dealerships can be a complicated task, especially without good records. So for VaVende, having a communications platform that automatically transcribes calls has been incredibly helpful. It gives agents and managers a clear record of everything that was said during each call, so they can check the transcript and call disposition if they need to confirm anything:
"
What's great about Dialpad is: if our clients say we told them such-and-such, we can just copy the transcript link, make it viewable to everybody, and show them that none of what they said happened.
"
Matt Adragna
Founder and Owner of VaVende
"Being able to send a link so they can look at the conversation is very powerful and extremely useful for us," Matt says.
Dialpad's real-time transcriptions are made possible with Dialpad Ai, a voice-based artificial intelligence that's already transcribed over three billion minutes of voice (and counting). Along with the transcriptions, it includes key details like action items and important questions, so it's even easier to search calls and find important information:

This has made life easier for all of VaVende's agents, whether they're checking their records to double-check an appointment or confirming the exact words of a customer's request.
All new insights and accountability with analytics
Dialpad has given VaVende more insights into their calls than just transcriptions. It also gives them robust analytics that lets them break down their calls to truly understand them.
Want to know what times are the busiest for agents? Heat maps provide clear visuals for when the most calls are coming in, so they can ensure there are enough agents on the job when they're needed:
Want to know how quickly agents are resolving issues? Dialpad's built-in call analytics can track the time to answer, resolution time, and more. This lets them identify areas where agents may need more training, ensure everyone is up to speed, and see that customers are getting the help they need the first time:

In fact, Dialpad's analytics have even helped VaVende spot and fix a trick some unscrupulous agents were pulling. When they checked the analytics, they noticed that a select few agents were getting over 30 calls from a single number within the same day. With Dialpad, they could break down the calls and see that those agents were trying to boost their own call numbers by calling themselves repeatedly, and quickly put a stop to that.
Integrations that let them make calls… from Notion
When you get a business phone system, you expect it to not only make calls, but make it easier to place those calls. Dialpad does that by letting VaVende's agents place calls with just a click, even from outside the Dialpad app.
Matt uses a note-taking platform called Notion to create and sort numbers he needs to call. With Vavande's old phone system, he'd have to manually enter each number to call them. With Dialpad? All he has to do is click on the number and Dialpad will call it. That alone saves so much time throughout the day by cutting the time it takes to place a call down to just a second. "With Notion, I'll build a list of Toyota dealerships in New Jersey," Matt said. "Then I'll use Dialpad to make those cold calls from Notion, because it's so much faster."
Things get even easier with Dialpad's integrations. VaVende recently started using HubSpot for their customer relationship management solution, and Dialpad's HubSpot integration makes it even easier to make and log calls.
VaVende's agents can make calls right from HubSpot with the same click-to-call convenience as Notion. Whenever they make or receive a call, Dialpad automatically displays the contact's profile, complete with any important notes or contextual information. After the call, Dialpad automatically logs it to HubSpot, complete with transcripts and action items:

All this saves agents time while making it easier to place and log calls.
VaVende was designed to make it easier for dealerships to connect with customers. Now Dialpad is making calling even easier for VaVende's agents, which means that the agents, customers, and dealerships alike are all getting the best experience possible.
Ready to make more
calls with more insights
in just a click?
Get a personalized walkthrough and see how Dialpad can help agents and supervisors communicate with customers from anywhere.