Back to Blog
How does Proliance Surgeons' CIO enable 80+ care centers?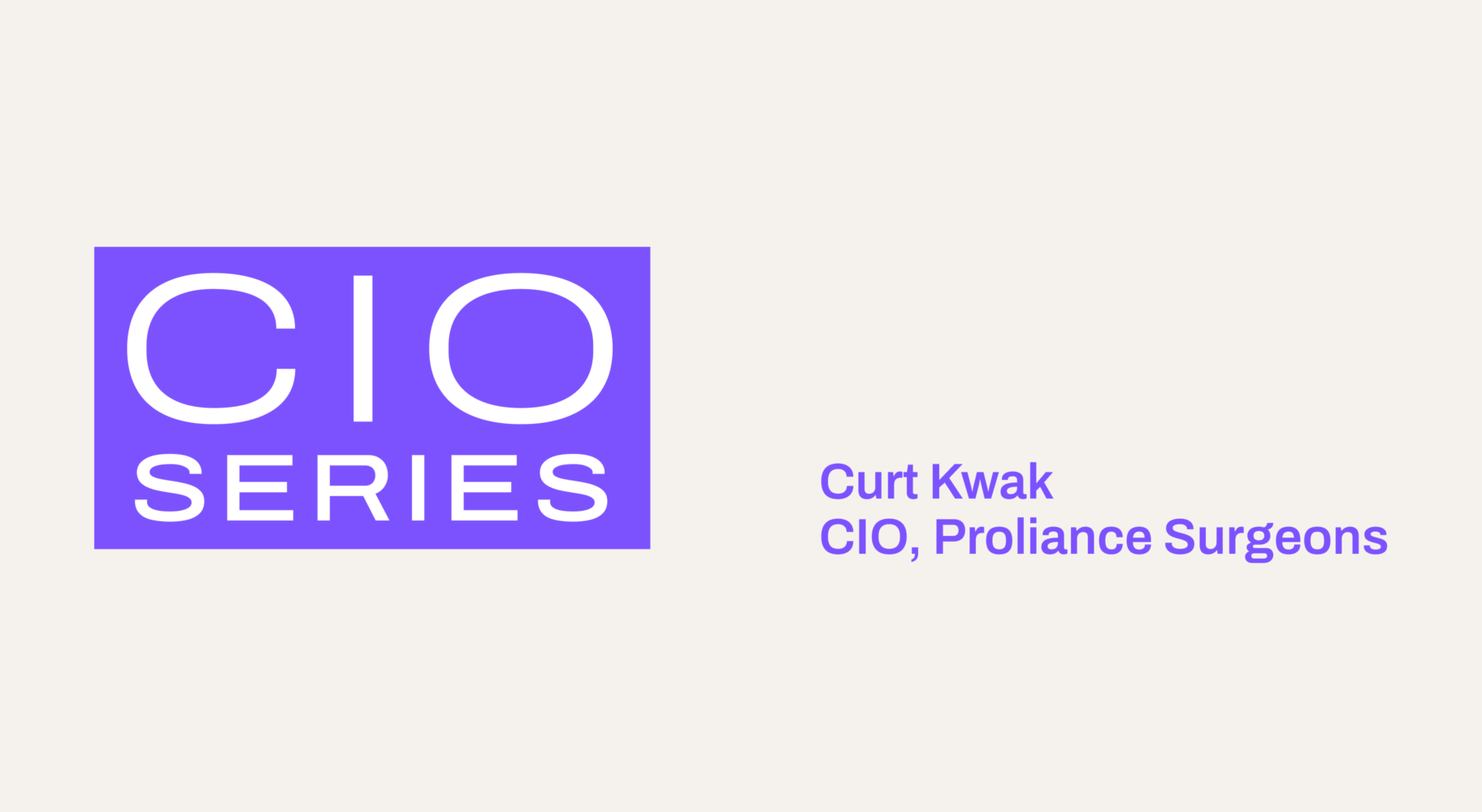 Seattle-based CIO Curt Kwak oversees the Enterprise IT operations and management of one of the largest surgical practices in the country. Proliance Surgeons specializes in orthopedics, ear nose and throat, ophthalmology, general surgery, and reconstructive surgery. Not only does he maintain the long-term IT roadmap of technology initiatives, he also works to meet the business requirements of over 80 care centers.
An important distinction when it comes to technology in the medical field is that clinical innovation—ways to enhance patient experience—must always come first, and the technology is there to support. "Human-to-human service and a patient's health always trumps technology innovation," says Kwak. The field isn't always the quickest to innovate, but when they do, it's intentional, and focused on making a positive difference for patients.
The work Kwak and his team do also carries a lot of risk. "If a bank process fails, they may lose money. But if a healthcare organization's process fails, somebody could get seriously injured, or worse."
Here are the areas where Kwak and his IT team place their focus to ensure that patient care is always at the center of their IT work.
Improve collaboration by streamlining communication
While communication between doctors and patients is vital, Kwak discovered that a lot of work goes on behind the scenes between physicians. "Some of our physicians were treating other people's patients, and providing moral support and engaging in collaboration together," he says. The information that needs to be shared when transferring patients between doctors, or when doctors are in need of a consultation should be easy to find, share, and look up later.
That's why Kwak prefers the dexterity of a single tool rather than using one tool for video meetings, another for secure messaging, and another for a phone system. It makes this kind of collaboration even easier, especially when time is of the essence. Proliance uses Dialpad for its communications needs and is always on the lookout for innovative and versatile tools that allow physicians (and the teams that support them) to be more nimble—something that isn't always possible in the field of healthcare.
"One of the benefits of being a private standalone practice is we do have a level of agility that a hospital system might not have."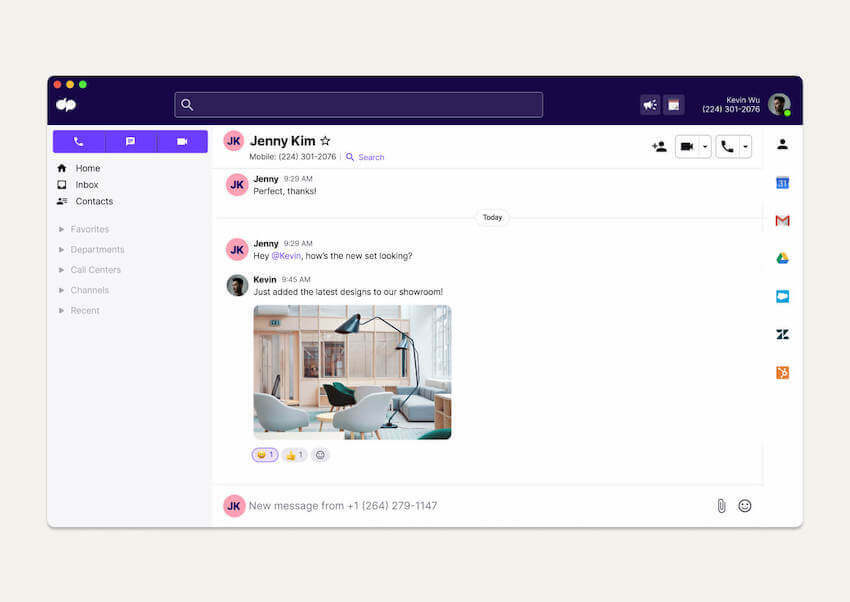 Provide a consistent experience—across 80 care centers
Because Proliance relies on individual care centers throughout communities, there wasn't always a consistent experience, and not every care center was taking advantage of the kind of technology that would save them time and effort. Getting everyone to use the same tools was one way Kwak and his team ensured consistent service delivery across the business.
"We're quickly finding out how critical and efficient contact center technology is for us. Before Dialpad, we had a variety of technologies, some implemented without any consultation, so we didn't even know what some care centers were working with because they had the autonomy to implement whatever they wanted," says Kwak.
"When we got our first care center on Dialpad, it opened up so many doors. Even simple things like being able to access voicemails remotely or the voicemail transcription services. The nurses were saying, 'Oh my goodness, do you know how much time you saved us?"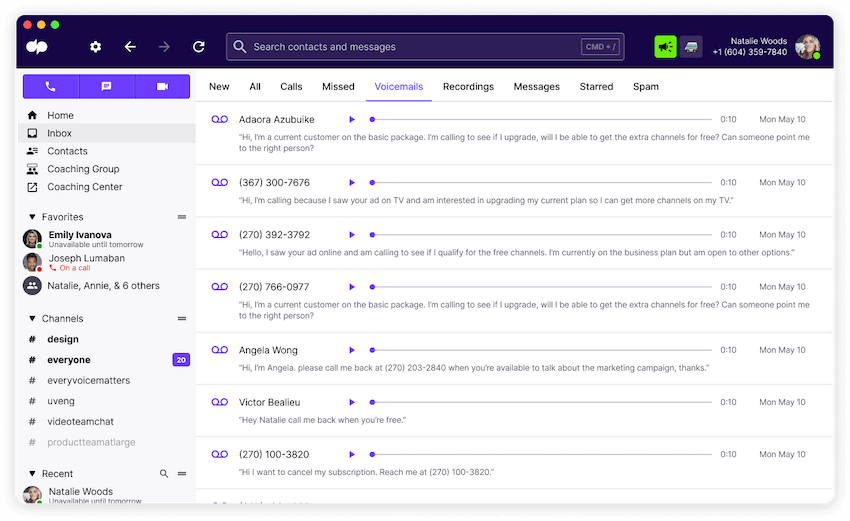 For now, rather than having a centralized contact center, each care center remains a separate unit because it enables them to focus on their local communities to provide more personalized care. But having this technology in place creates a cohesive and consistent experience without losing the personal touch that goes a long way in medicine.
Experiment and innovate
Proliance's agility also allows them to experiment with innovation to serve their needs—so long as it caters to the patients and clinical goals. When the pandemic hit, physicians had conversations about how to approach patient care digitally, and they were able to quickly implement telemedicine. But they soon discovered that because the majority of their cases were in orthopedics and sports medicine, telemedicine didn't always serve their patients best. They usually ended up coming in anyway with injuries that were difficult to diagnose from afar, so Proliance was able to adjust their approach again based on clinical needs.
Enabling and securing physician innovation is another place where clinical and technological innovation collide. "A lot of our board-certified surgeons have many patents, whether it's pain management, or enhanced surgical procedures only they can do," says Kwak. "Our technology enables that clinical innovation."
And because Kwak and his team are working with documents like patents and the sensitive information that supports them, the technology underpins clinical work once more. "They know that the confidential data that they're generating is secure and protected from things like ransomware. And if we have a disaster, they know that data is available so their work will be uninterrupted."

AI also fits into their patient-centered model because it can work as another layer of certainty in clinical care. "If we have data from AI backing up our assumptions, then we're more confident to tell the patient, 'We've got some data that tells us you're going to be okay. We're going to prescribe some activities for you, some medication, and come back in a month.'"
Because technological innovation and clinical innovation work in tandem here, Curt Kwak and his team have created efficient and effective systems by combining their tools, encouraging collaboration, and providing a safe and secure environment for the information their clients can trust.
✨ Get the CIO Playbook
Along with interviews from 11 other leading CIOs across different industries!