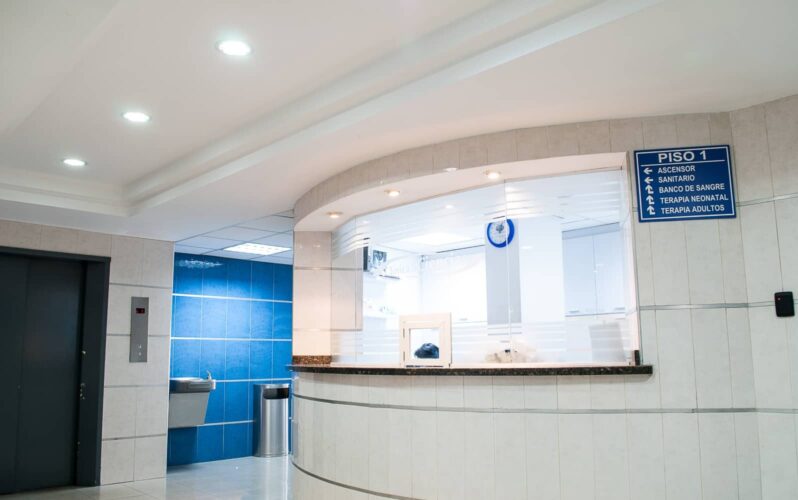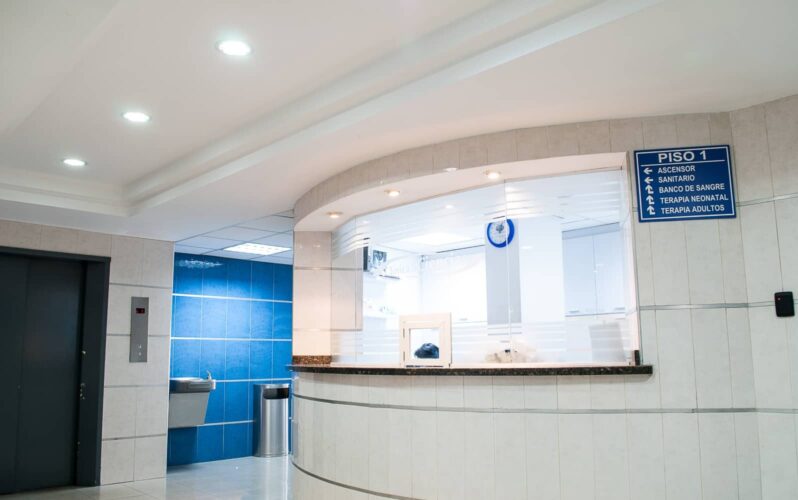 ---
See how CareRev enables healthcare professionals to pick up shifts through their mobile app with the help of a unified communications platform—and reduced missed calls by 90%.
CareRev has brought flexible work to healthcare by enabling healthcare professionals to pick up shifts at hospitals through their mobile app. Suffice to say, demand for their solution has shot up since March 2020, as the COVID-19 pandemic had hospitals and healthcare professionals working overtime. Since April 2020, the company has seen 20% month-over-month growth, and doubled the number of healthcare professionals using their mobile app.
In order to keep up with that demand, CareRev needed a good business phone system. What they had was… not that.
The call routing was virtually nonexistent, and when a call did get through, the quality often suffered. There was no visibility into the calls, so they couldn't track KPIs. Even the voicemail was overly complicated and difficult to use—team members had to stay up late at night listening to voicemails and passing messages from clients to the right employees.
Things grew even worse with employees working from home, as the software they used wouldn't properly ring or was incompatible with their computers. Customer support? Forget about it, it was basically nonexistent.
It just wasn't sustainable.
But maybe CareRev could find a platform that would fix all their problems, with enterprise-grade communications, analytics, and support.

Stress-free setup
It's amazing how big a difference a good communications platform can make. Once CareRev switched to Dialpad, all their old issues became things of the past. Suddenly, they had easily customizable call routing, enterprise-grade quality, contact center analytics, and yes—even better voicemail.
Everything is available from a user-friendly app, so accessing voicemail, making calls, and even adding agents to call center teams all take just a few clicks.

No more switching between multiple disparate apps and tabs, it's all in one place.
And because Dialpad is available across devices and even on web browsers, CareRev's employees can use their mobile devices (with a business number separate from their personal numbers, of course) or the desktop app on their computers. If they ever encounter a problem, customer support is there to help 24/7.
"
Dialpad's help center and the support chat alone have been a godsend. It's so different from our experience with our previous provider, which was nonexistent.
"
Carly Kopec
Director of Operations, CareRev
Thinking of moving your practice to cloud-based communications?
Download this guide to learn about what you need to plan for.
Reducing missed calls—by an incredible 90%
CareRev's previous phone system wasn't the best at taking calls, which defeats the purpose of a phone. In fact, they were missing an average of 36 to 50% (almost half!) of their calls due to a combination of connection issues, devices not working, and multiple inbound phone numbers. With an improved healthcare phone system, that's no longer an issue.
"
Dialpad helps me be a better manager. The notifications I receive go straight to my phone to let me know how many agents are available and how many callers are waiting in the queue, and if someone has been waiting over five minutes to get through to the agent. It also lets me know if the amount of calls coming in has dropped a certain percentage compared to how many should be answered within a certain time. It just keeps me aware of what's going on day-to-day.
"
Dionne Humphrey
Customer Support Operations Manager, CareRev
These service level alerts are easy to set up from the dashboard, and can be customized as needed.

And with skills-based call routing, the calls will always get to the agents best suited for them. Plus, Dialpad provides visibility into agent availability and call volumes, so managers can see who's available and step in when needed:
"
I can see how many agents are available and who's speaking on calls. And I love that I can see live calls in Dialpad, because I'm able to guide my team members in order to help them before an escalation is needed.
"
Dionne Humphrey
Customer Support Operations Manager, CareRev
Now, CareRev's missed call percentage has been cut down to a tenth of what it once was, averaging around 3.7%.
They've also consolidated their multiple call numbers into a single mainline number, so it's easier for customers to reach them. Every call is backed up by Dialpad Ai, which provides real-time transcription, live sentiment analysis, and agent coaching.
"
I use Dialpad Ai extensively to look at live calls. The transcript just makes it easier for me to look up and answer questions for someone on a call, and if callers are demanding an answer for something or to speak to a manager, I can set myself to be available and agents can transfer the call to me quickly.
"
Dionne Humphrey
Customer Support Operations Manager, CareRev
"The dashboard is so nice"
Before Dialpad, CareRev had no way of tracking their KPIs. They had no way of knowing how quickly agents were answering calls or how many customers had their questions answered the first time around.
With Dialpad, they now have insights into every aspect of the calls. For the first time, the team can actively track things like agent availability and missed calls.

They've even added a scoring system to make a competition out of it, which has been a motivating factor for their agents.
"
The dashboard is so nice. The actual team members have visibility there too and it's been really nice to play around with dashboard reporting in Salesforce and make that information visible.
"
Carly Kopec
Director of Operations, CareRev
Best of all: the analytics let CareRev's team give credit where credit is due. They can identify successes and give their agents proper credit for them, celebrating the team's accomplishments and backing it up with quantifiable data.
CareRev's phone system used to be a thorn in their side. After switching to a communications platform with a built-in cloud phone system, they're answering more calls, working more efficiently, and getting quantifiable insights into every call.

CareRev works from anywhere with Dialpad
And your teams can, too
Do you have global offices to connect? Leave expensive legacy systems with extensive downtimes behind. Try Dialpad's 14-day free trial and see how well it works.

Running a healthcare practice?
See how Dialpad Ai Contact Center can help you provide a better patient / client experience, no matter where your team is working from. Book a demo or take a self-guided interactive tour of the app on your own!