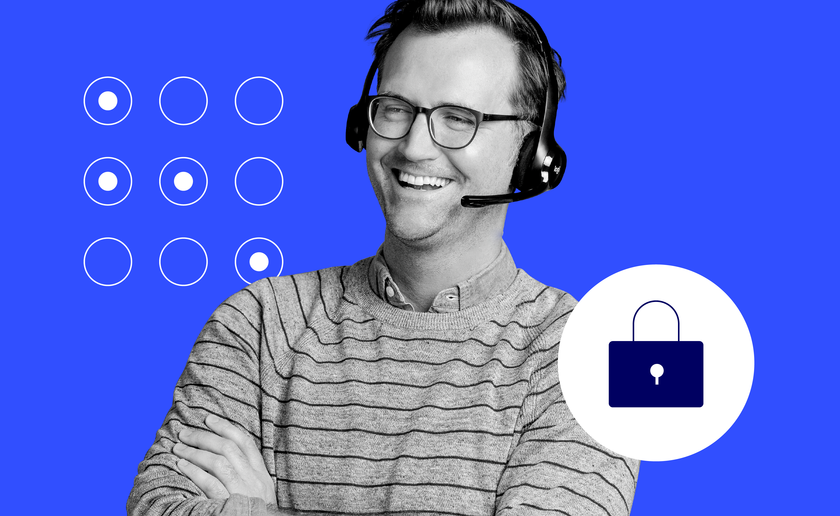 August 27, 2020
According to FlexJobs, the number of remote positions grew by 159% between 2005 and 2017. With the rapid growth in the number of employees working from home and ever-increasing cyber-attack avenues, contact center security is more important than ever.
By implementing a few key contact center security strategies, you can help keep your business safe in the digital age.
The Importance of Call Center Cybersecurity
Every data breach is costly to your business. One study by IBM suggests that the average cost of a data breach is $3.92 million, and that number is on the rise.
Not only that, but your contact center contains a wealth of sensitive information. Names, phone numbers, and even social security numbers reside on personal computers and corporate servers. For that reason, data breaches can pose significant security risks to your customers too.
Remote work makes these centers more vulnerable by exposing multiple systems to the Internet and prying eyes. Luckily, there are tools you can use to reduce liability and protect your assets.
Use these best practices to keep your tech safe, and be sure to get your employees in on your security efforts too. A well-rounded strategy is even more vital in a world where employees are working remotely and IT teams are swamped with external services and network requests.
Thwarting Attacks at Login
The first barriers you put up between the web at large and your company data are the login pages for your services. With the need to access numerous systems in the modern workplace, it's tempting for employees to reuse login information or rely on easy-to-remember and equally easy-to-hack passwords. Both scenarios are a problem.
Protecting applications today means offering a simplified user experience backed by powerful security mechanisms. Cloud service providers offer single sign-on supported by field-tested policies such as multi-factor authentication, SCIM, and SAML.
Single sign-on may seem counterintuitive, but it can offer many benefits to your team and your security. When properly implemented by your IT staff and cloud providers, you gain access to better threat detection, experience less password fatigue, and enjoy a more productive workforce. Okta, OneLogin, Google, and Azure can even tether each agent to their hardware by IP or MAC address.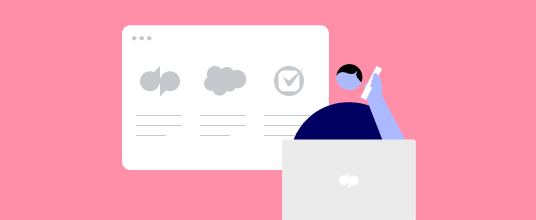 Using Role-Based Access
Isolating the resources an agent interacts with once they start using your software is another way to improve security. You would never let a new low-level employee have access to trade secrets, the corporate checkbook, or the company jet — the same holds for software and cloud resources.
More than 84% of hackers use social engineering as part of their attack strategy. Instead of exposing your technology, they reveal employee's weaknesses to gain access to passwords. This is a difficult issue to control and was responsible for recent breaches at Twitter and Verizon.
Role-based access limits the information that employees have access to based on need and job title. Granular permission levels let you gradually increase employee access based on trust and their position within the company. They let you quickly remove access after a demotion or detected vulnerability. Responding swiftly to threats and giving access to only necessary resources are part of any solid security policy.
Effectively Using Encryption
Your remote agents aren't your only weakness. Threats are lurking between your employees and services and in your databases as well.
Spoofing and man-in-the-middle attacks let hackers snoop on data passing through your intranet or over the Internet. If an attacker accesses your computer, they can read unencrypted files with ease.
Encryption helps stave off these threats. SSL certificates, TLS, and virtual private networks help secure information in transit from one place to another. Encryption at rest secures data on your servers or in the cloud, to limit exposure in a breach.
Never leave sensitive files and data in an unencrypted state. SaaS tools such as the Google Cloud Platform are an excellent option for obscuring sensitive data. These off-the-shelf solutions are easy to install and are updated regularly.
Contact Center Threat Monitoring
No system is infallible. Even SSL contains loopholes that are still being discovered. With so many avenues for attack, it can be challenging to monitor every transaction and respond quickly when a threat becomes obvious.
Remote work only makes this more difficult. Your IT team tracks more IP addresses and looser usage patterns than in the past. Although not recommended, they may even have to allow unknown IP addresses to access hardware and services.
Take intuition out of the equation with cloud services and third-party tools using Ai to find real-time threats. Google, Azure, and ElasticSearch all offer advanced threat monitoring tools, and Azure even audits your systems.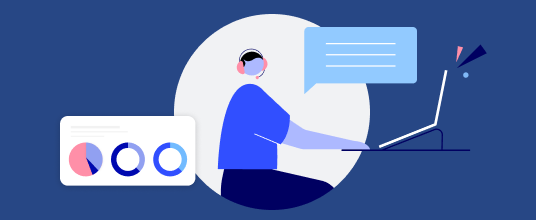 Maintaining Strong Security Policies
Wrapping up these strategies into a strong security policy is a must for any company. NIST provides guidelines for implementing procedures related to everything from passwords to encryption to ensure data security, whether your agents are in-office or working remotely.
Audit your call center every year and incorporate security into your training. Implementation and review work together to harden your call center against a data breach.
Using Proper Contact Center Security at Every Stage
From unsecured logins to storing customer data, remote work exposes multiple systems to attack. Get on top of your data security by following proper practices, simplify and secure your login portals, create roles for your remote agents, encrypt data, monitor for threats, and implement and review security policies.

Dialpad solutions work within the Google Cloud Platform to protect your call center from malicious activities no matter where you're working from.
Reach out to our team today!