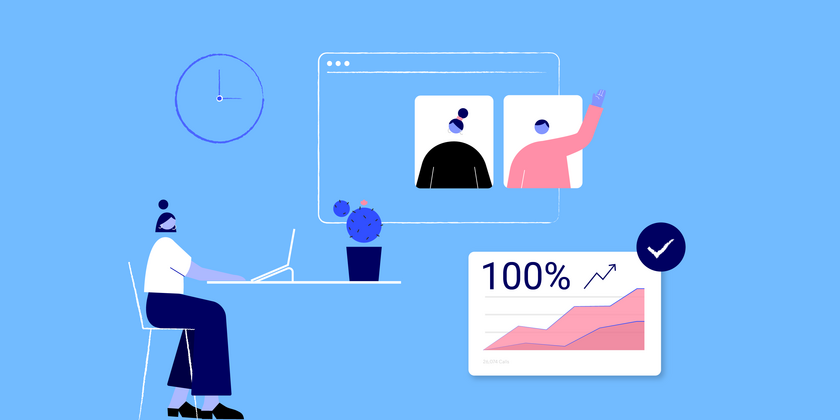 January 11, 2021
Whether you're working remotely or need to keep in touch with teams around the world, you need your communications system to remain available at all times. Even when a system has 99% uptime, there is still that one percent of the time where you're unable to reach your team or call center customers are left waiting - we find that unacceptable.
That's why Dialpad is proud to announce a new 100% uptime Service Level Agreement (SLA). That's right, we're aiming to eliminate downtimes altogether, so you won't have to worry about staying connected.
Stay 100% Connected
Starting now, we're helping our Dialpad Enterprise users to stay connected at all times on both our CCaaS and UCaaS solutions. Thanks to our multi-tenant architecture, rolling deployments, and geo-located redundancy, we're well-equipped to keep Enterprise customers connected 24/7.
This means that you'll no longer have to dread scheduled maintenance downtimes interrupting your workflow. No matter where you're calling to or from, no matter what time of day it is, you can rest easy knowing that all lines of communication are open.
We understand that even with the best of technology and contingencies, things can still go wrong. That's why, if anything happens to cause downtime—even for a moment—you'll receive credits back based on your location and the duration of the disruption.
Get Started Today
It's time to start making downtime a thing of the past. Enterprise customers interested in a 100% uptime SLA can contact us with a request.
Reach out to Dialpad today, and we'll get you started with our best-of-breed business communications and collaborations platform.
Check our press release for more information.