SALESFORCE AND UBERCONFERENCE ARE BETTER TOGETHER
HAVE BETTER CALLS WITH SALESFORCE AND UBERCONFERENCE
We think phone calls and Salesforce should work together to help you have better informed conversations with your customers and prospects. That's why we built the UberConference and Salesforce integration. It saves you time when scheduling calls, lets you track all your conference activity in Salesforce, and gives you instant insight into the Salesforce activity of whoever you're chatting with.
While on a conference call, simply click on the attendee social button and get context with Salesforce contact details. Need a follow up call? Schedule an UberConference meeting right from Salesforce and have the call logged automatically. No need to switch screens or apps!
Click here for step by step instructions on how to install and activate UberConference in Salesforce.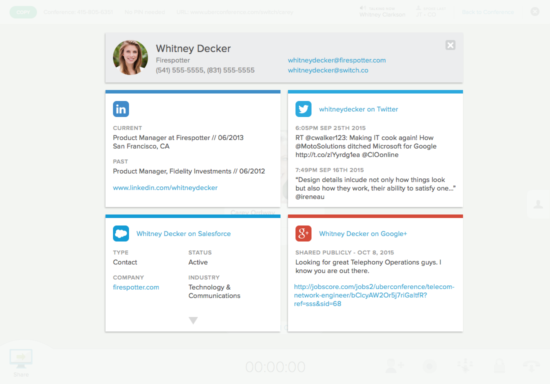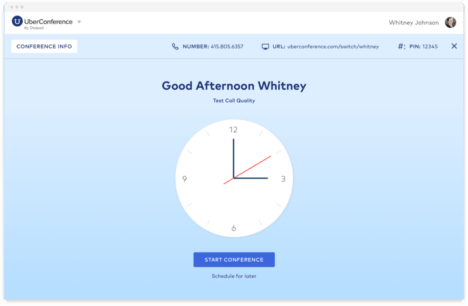 SIGN UP FOR
UBERCONFERENCE
FREE TODAY!
No Pins. No Downloads. No Problems.