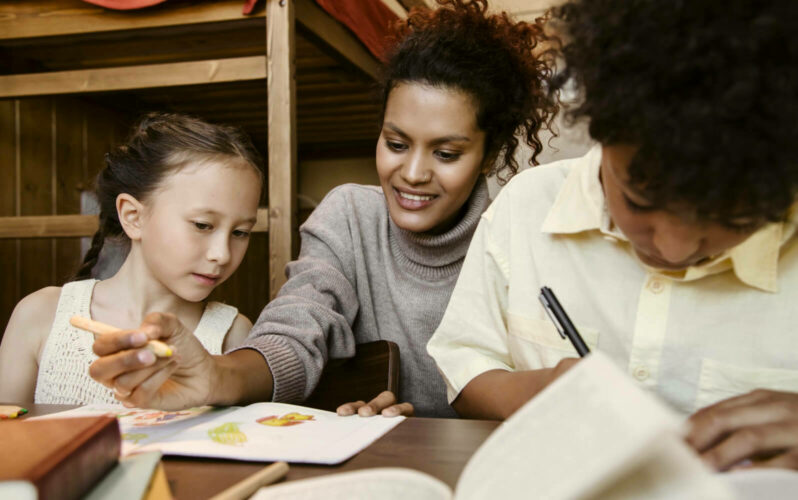 ---
Big Brothers Big Sisters helps provide youth mentoring and support for children and young adults across America. Their largest chapter, Big Brothers Big Sisters Lone Star, serves over 6,000 kids across Texas, which means they have a lot of staff, children, and parents to communicate with.
So what happens when their phone system can't keep up? That was the problem they faced, with a VoIP system that was, according to Chief of Technology and Program Operations April Ford: "clunky at best."
"Our team was struggling to get the calls to go through," says April. "We added text messaging from our previous provider and that didn't work very well either. The customer service was horrible, to say the least, and they would say things like 'well, prove that the call didn't go through.'"
Fed up with their old system, and needing to quickly find a new platform to support the staff and specialists, April began looking for a new communications solution. She and her team tried out three different options, and the winner was clear.
"What I've been hearing from the smaller agencies is how life-changing Dialpad is for them."
April Ford | CHIEF OF TECH & PROGRAM OPS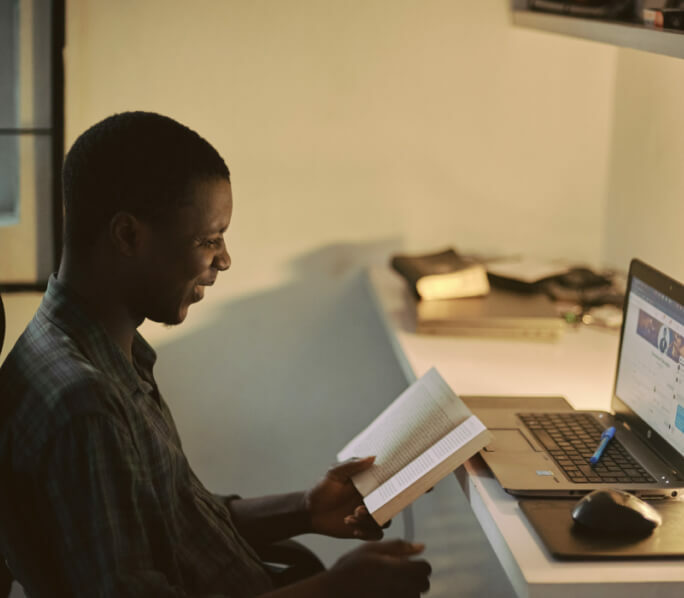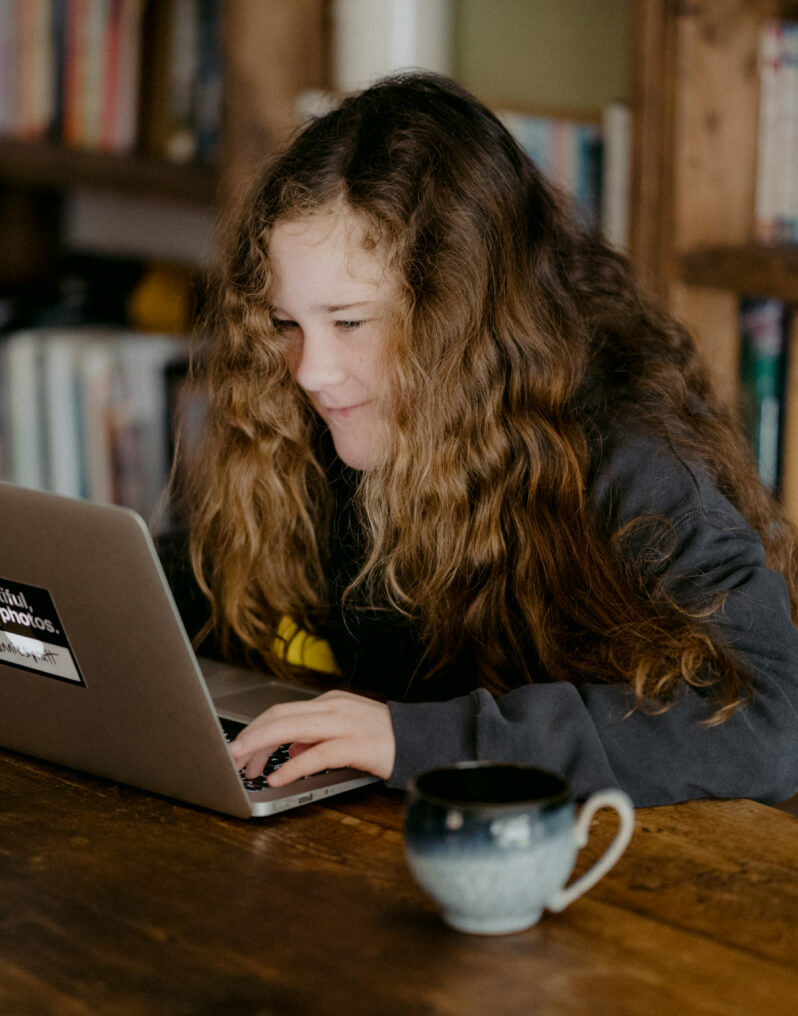 "What I've been hearing from the smaller agencies is how life-changing Dialpad is for them."
April Ford | CHIEF OF TECH & PROGRAM OPS
Staying connected with text messaging and group chats
While April was initially looking for a basic phone system, all the different features and capabilities Dialpad provided made it the clear choice. Big Brothers Big Sisters got the reliable call quality they were looking for, but that's just the start—Dialpad also gave them texting, video calls, team messaging, and more.
Their mentors work with boys and girls between 7 and 19 years old to check in, offer support, and let them know about upcoming activities—and sometimes a phone call isn't the best way to do that.
"Nobody wants to talk anymore. Everyone wants to text—especially kids," April says. With Dialpad, the mentors and staff can send SMS messages, while also using the instant messaging functions to chat with their own groups and teams. This makes it easier to communicate with the kids and collaborate with each other:

Saving time on every call with AI and integrations
Before Dialpad, whenever an agent at Big Brothers Big Sisters Lone Star had a call or text chat, they'd have to manually log it into Salesforce.
Now, things are a lot easier. Dialpad has a native Salesforce integration that automatically logs calls to accounts. There's no need to manually enter anything when Dialpad handles it all (even the text messages), so every interaction is saved and accessible:
"
The beauty of Dialpad is it lays directly on top of Salesforce, and the text messaging is logged automatically. That has just been unbelievable for us.
"
April Ford
Chief of Technology and Program Operations
This is made even easier with Dialpad Ai, which automatically transcribes the calls in real-time. The transcripts are also attached to the call log, along with any notes and action items so the team at Big Brothers Big Sisters can go back and check their records any time. (It even emails them reminders of action items!)


"Most of the time, when you're trying to have a conversation and you're in the middle of typing everything they say, you might miss something," says April. "What we've been able to do is use Dialpad Ai as a note taker, so we don't have to get every single word. We can get the general idea, write it down, and then go and make three more phone calls without having to worry about who said what, because we can go back to the log and see it."
"The analytics have been really critical."
Not only has Dialpad made it easier to make and log calls, its analytics also provide a clear view of their calls, down to the individual agent level. And it's easy to view everything from a single screen—no need to jump through menus, tabs, and links to find the information they need:

"As a manager, one thing that I love about Dialpad is the analytics," April said. "I can go and look at any individual record for quality assurance any time I want. I can see who called whom and see how long they talked for, then go to Salesforce, take a look at the call, read the content, then come back out and go right back into doing my job."
Since Big Brothers Big Sisters works with children, they also want to make sure their specialists and mentors are providing the best assistance possible. The analytics help with that too, since they can check call records from Dialpad and Salesforce.

"
The analytics have been really critical. From a quality assurance standpoint, being able to make sure people are doing what they say they are—it's huge from a child safety standpoint.
"
April Ford
Chief of Technology and Program Operations
User-friendly interface, and even friendlier support

Once Big Brothers Big Sisters Lone Star was set up with Dialpad, there was practically no learning curve. Dialpad's user-friendly mobile interface is basically the same as the phones the agents are already used to, so they could pick up on it incredibly quickly. And it's just as easy for April to manage everyday tasks like assigning phone numbers from the online dashboard:
"
The backend interface is really easy. Assigning numbers, transferring calls... Just the interface in general is super simple.
"
April Ford
Chief of Technology and Program Operations
On the rare occasion that they need a hand with anything, or have any questions, the team at Big Brothers Big Sisters can also get assistance quickly. Dialpad's help desk team is always just a call away, or they can skip the call altogether and search for what they need on Dialpad's help center.

And while their past provider would be almost aggressive in their insistence that nothing is wrong, and that Big Brothers Big Sisters would have to prove that a call wasn't getting through, that's never been a problem with Dialpad.
"The help center is unbelievable," April said. You can search pretty much anything in there and find it. But the help desk team is also amazing. My staff members don't have to come to me or the IT team to submit a question, they can go straight to Dialpad, and within hours—or even within minutes—Dialpad will come back with a help center article or sit down for troubleshooting one-on-one with my staff."

A perfect fit for any size
Big Brothers Big Sisters Lone Star may be the largest chapter of the organization, but it's far from the only one. They can range in size from a team of thousands to single digits—and Dialpad can scale to support any of them.
April has been helping other Big Brothers Big Sisters groups get set up with Dialpad. This not only makes it easier for the branches to communicate and collaborate, but even saves them all money. Each line costs nearly half of what they were paying their old provider, so they have more budget for more lines to support even more children.
"What I've been hearing from the smaller agencies is how life-changing Dialpad is for them," says April.

Want to see how
Dialpad Ai can help
your nonprofit?