THUNDER TO
MY LIGHTNING
Transfer calls between your mobile device and Salesforce, and turn your CRM into an enterprise-grade business phone system.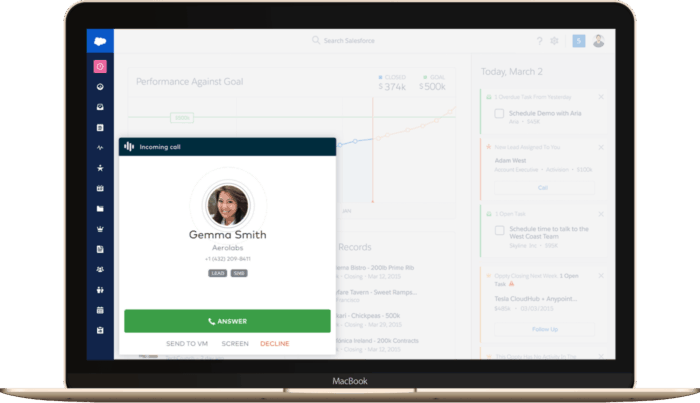 THIS IS THE ERA OF THE ANYWHERE WORKER
The world's most disruptive business phone system now lives inside your favorite CRM, enabling you to connect everyone and work anywhere.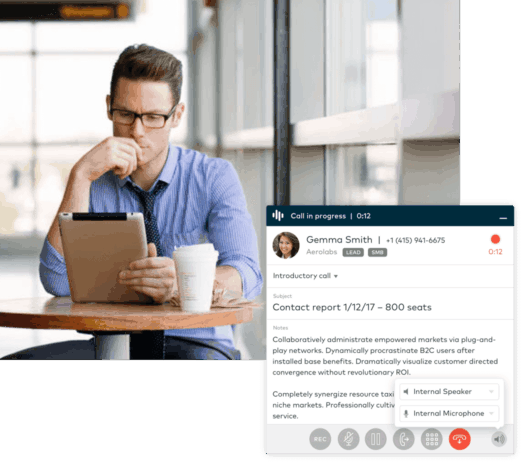 ANYWHERE SALES
Spend more time closing and less time navigating tabs. Now you can click-to-call straight from Salesforce Lightning and close deals from a single interface. Automatically log activities, add notes, and seamlessly switch calls between devices and your CRM.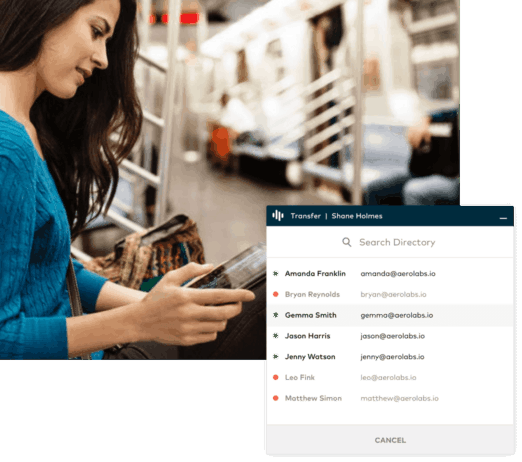 ANYWHERE SERVICE
Boost agent productivity with a phone system that lives natively within Salesforce Service Cloud. During calls, access rich customer data to personalize your interactions. Resolve tickets faster by transferring customers to the right people, every time.
DIALPAD'S NEW LIGHTNING INTEGRATION WILL ENABLE US TO CONNECT WITH CUSTOMERS ACROSS NORTH AMERICA—WITHOUT EVER LEAVING SALESFORCE.
— Mike Hincks, Director of IT at Vivint Solar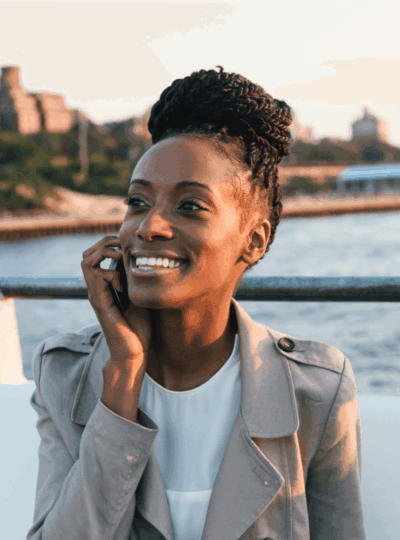 WORK FROM ANYWHERE
Whether you're by the coffee machine or on the road, never miss an opportunity to connect with your customers. Dialpad gives you the freedom to take sales or service calls from anywhere. And the best part is that all your calls will automatically be logged as activities in Salesforce Lightning.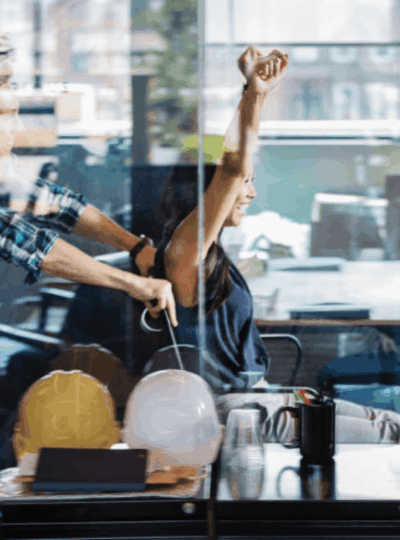 CREATE AMAZING CUSTOMER EXPERIENCES
Give your teams the tools they need to close more deals and solve more cases—right from Salesforce Lightning. Click-to-call improves productivity by reducing app-switching. And with automatic call logging and the ability to add notes to any call, agents and reps save hours of manual data entry.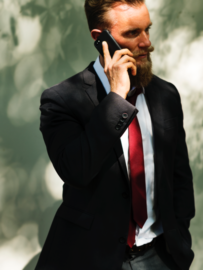 TURN AGENTS INTO EXPERTS
Combining Salesforce + Call Centers means one platform for calls, messages, and opportunities. Plus with agent monitoring and coaching metrics, agents are never left scrambling for the right answer again. 
More Features
Click-to-Dial
Avoid copying and pasting numbers with click-to-dial in Gmail.
Single Sign On
Log in to your business phone system using G Suite credentials.
Instant Provisioning
Search your G Suite directory to add or remove new accounts in seconds.
Corporate Directory
Access your entire company and directory using Google contacts.
Calendar
View upcoming Google Calendar events directly in Dialpad.
Email
See the most recent Gmails exchanged with your contacts next to your conversations.
Documents
Quickly see the most recent documents that you worked on together so you can get more done.
Address Book
Your entire company directory is synced to your Google Address Book across every device, which makes it incredibly easy to connect with colleagues or customers.
BYOD Support
Give your employees the freedom to use the devices that work best for them.
Co-Worker Presence
Instantly see who's available to chat or talk and who is unavailable.
Business Messaging
Text, chat, and send group messages on any device.
Full PBX Features
Access powerful business phone features that are easy to administer.
LEARN MORE ABOUT THE WORLD'S MOST-LOVED PHONE SYSTEM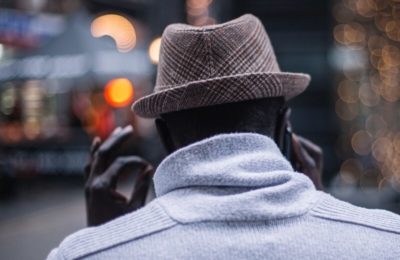 FREE ROI ASSESSMENT
See how simple it is to save with Dialpad.
Zero Desk
Phones Required
Unlimited Calls.
Unlimited Texts.
One System for
the Entire Company.