Better Tools Make Better Salespeople
Sales is a crucial element to most organizations. They're the savvy influencers who transform leads into conversations into sales into clients. They're the ones who close the massive deals that make for successful quarters and the hundreds and thousand small ones that keep the lights on. They're an integral part to the success of the enterprise. And you want to make sure they have the tools they need to do their job.

The Dialpad Salesforce Integration helps salespeople work more efficiently. With click-to-call functionality, users don't need to toggle between apps or windows—or worse: pick up a physical phone and manually dial a number. They simply click the number inside Salesforce and Dialpad takes care of the rest. Incoming customer call? This integration means it happens inside Salesforce. Plus, a record of the call is instantly created and can be logged to cases in Service Cloud.
The Dialpad Salesforce Integration marries your enterprise's CRM with your business phone system to create smarter workflows and more productivity to help your sales teams create better relationships and drive more sales.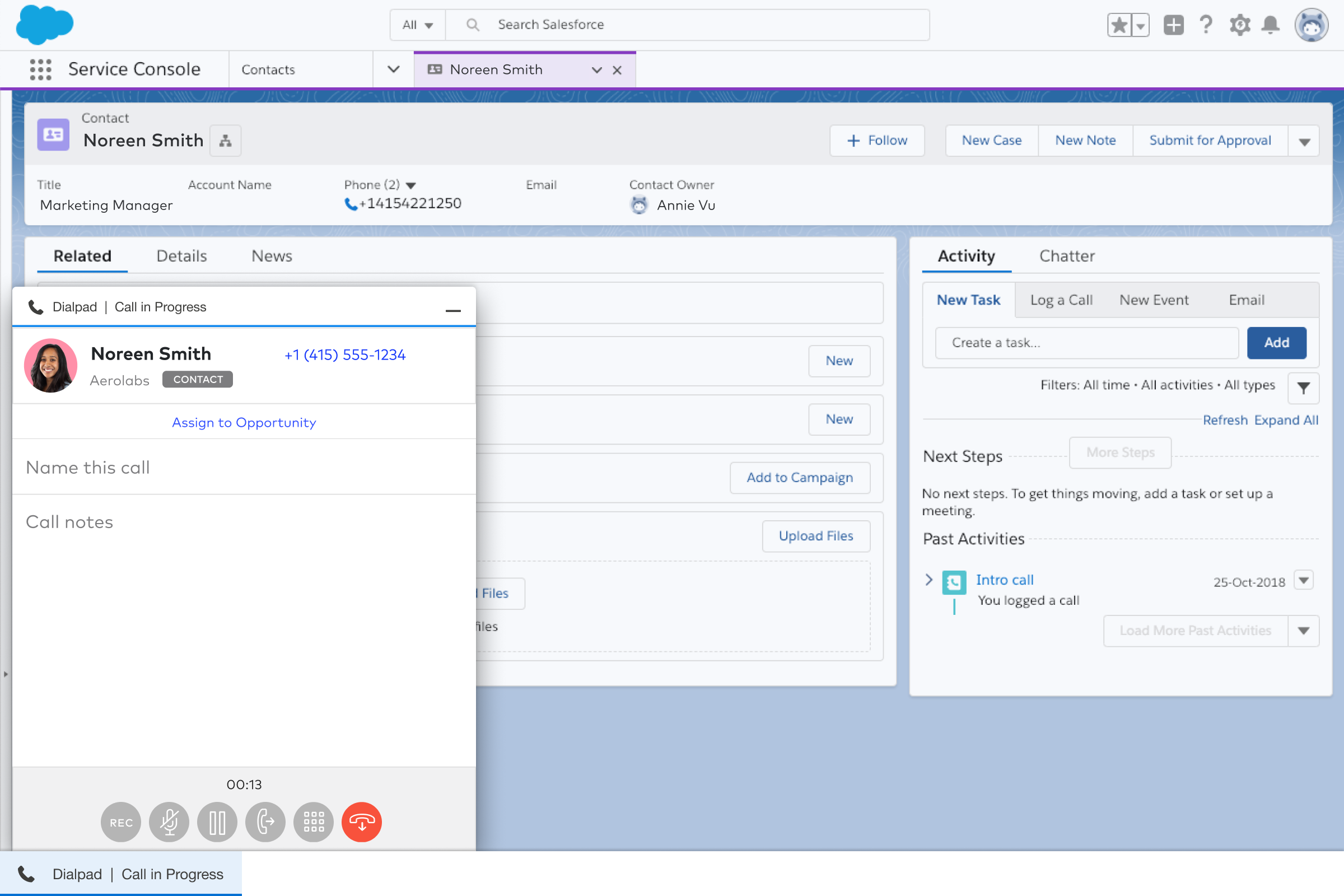 Features and Functionality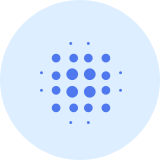 True Integration
With Dialpad right inside Salesforce, users can place calls and access core business phone functions without ever having to leave Salesforce, so you can spend more time closing deals and less time navigating tabs.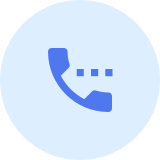 Make & Accept Calls
Incoming calls come right into Salesforce without the need to toggle tabs, apps, windows, or pick up a physical handset. And with the click-to-dial functionality plus powerdialer functionality, reps never have to manually enter a number to call.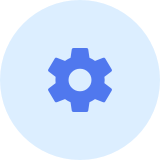 Contact Syncing
If an incoming caller is already a contact, a tab with their information will appear. New incoming calls allow you to add a name and title to log the call. If multiple matches appear, you can choose which one to use.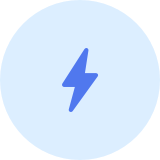 Device Switching
Users can accept a Dialpad call and instantly move it to Salesforce on their desktop computer with a couple of clicks, making it easy to log calls and capture important details.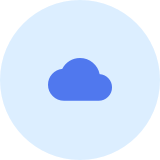 Automatic Call Logging
In addition to being able to connect with your prospects and customers anywhere, your calls, messages, voicemails, and more can automatically be logged back to Salesforce.
Frequently Asked Questions
What's included with the Dialpad & Salesforce integration?
At a high-level, Dialpad will sync contact details from Salesforce to display within the Dialpad apps as well as log activities like call history, recordings, voicemails, transcriptions, and notes. Additionally, Dialpad integrates with Salesforce's powerdialer and omnichannel capabilities to drive efficiency in both sales and support teams.
Does the Salesforce Integration cost anything?
The integration is free to install but does require a Pro and Enterprise Dialpad plan type. Teams will also need an Enterprise or Unlimited edition of Salesforce and/or an edition that supports API access.
Is the integration available on mobile devices?
Yes. Contact profiles as well as the ability to log back activities like calls or messages is available on mobile. The Dialpad integration is also supported on Salesforce1.
Which version of Salesforce is this integration compatible with?
The integration is compatible with Enterprise or Unlimited editions of Salesforce and/or an edition that supports API access.
What happens if there are multiple records for an incoming call?
Dialpad allows you to choose which one to use.
What if some users don't require this integration?
In this case, your account administrator can easily turn the integration off for specific users.
Does the integration work with High Velocity Sales?
Yes, Salesforce Integration works with High Velocity Sales so you can efficiently reach the best leads and create new opportunities in one seamless workspace.