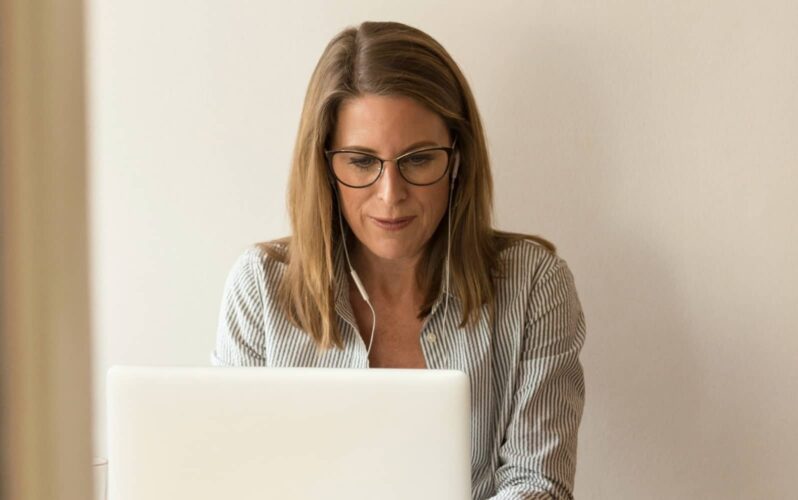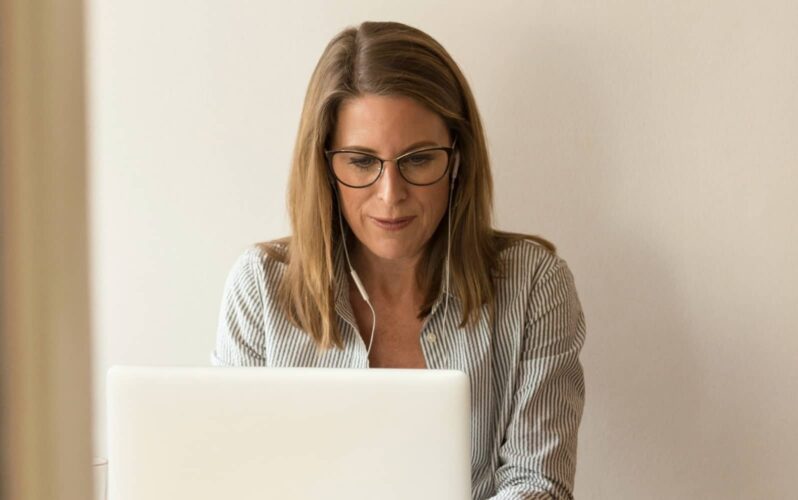 ---
During the COVID-19 pandemic, courts and law offices had to make a quick transition from meeting clients and holding cases in-person to doing everything remotely. The sudden shift took many law firms by surprise, but there were those that managed to adapt.
Steve Miller of Miller Law Firm knew he had to act quickly when going remote. A business landline with just voicemail and no extra features simply wouldn't cut it anymore.
As an attorney specializing in estate planning and elder law, with offices in Pennsylvania and Massachusetts, he knew he needed something that would allow him, the firm's associates, and the staffers, to work from anywhere—and provide clear and easy communications with their elderly clients.
The law office phone system that he found provided all that and more.

How to be "the local attorney"—even when you're not physically there
Dialpad first caught Steve's eye when he discovered it would integrate with Clio, a law firm management system. While the Clio integration was still in its early adopter stages, Steve decided to get on from the ground floor with the new integration and switched to Dialpad.
Getting set up was a simple process. Dialpad's user-friendly interface makes it simple to add users and make any adjustments as needed, and it didn't take long before Steve and the rest of the Miller Law Firm were ready to go.
"
If I want to add a new line or conference number, or set up calls to be forwarded to my assistant, I can do that easily in Dialpad.
"
Steve Miller
Owner/Attorney, Miller Law Firm
All Steve has to do is log into his account and add call forwarding numbers in the Settings page:

"
I can pick and choose the numbers I'm calling a client from. For example, if I'm calling from the office in Massachusetts, I can just change the number in Dialpad and call the client from anywhere. It always gives the feeling that I'm the local attorney, even if I'm not there physically at that moment.
"
Steve Miller
Owner/Attorney, Miller Law Firm
Plus, Steve and his staff can access Dialpad across different devices. If Steve is at his computer, he can connect a headset and make calls directly over the internet. He can even text his clients when they need faster answers. Basically, it puts every communication tool the Miller Law Firm needs in one place that can be accessed from anywhere, on any device with an internet connection.
"
Dialpad can do voicemails, it can do faxes, it can do so many different things. I use Dialpad for pretty much all of my communications. The fact that if somebody calls and it'll pop up on my cell phone even if I'm not in front of my computer has been a huge help.
"
Steve Miller
Owner/Attorney, Miller Law Firm
Fully synced client records with the Clio integration
When Steve signed up for Dialpad, he made sure to join in the early access testing for the Clio integration. Clio is a cloud-based legal practice management software that's designed to help organize cases and collaborate with clients, and it's the software of choice for the Miller Law Firm.
With the Dialpad + Clio integration, the Miller Law Firm could automatically sync client information and notes from calls, without needing to copy and paste information back and forth. When a call is finished, it's logged automatically to Clio (including information like the client's profile, timestamp, duration, and matters related to the contact):
Plus, with Dialpad Everywhere, Steve can instantly call a client right from Clio by clicking on their number.

"
Any communications I have with clients I can easily pop in there and categorize. It saves me a lot of time, but also in general, being able to put earbuds in and just click the mouse to call, rather than having to pick up a phone and dial everything in, makes everything so much easier.
"
Steve Miller
Owner/Attorney, Miller Law Firm
"With Dialpad, every call with a client gets filed into a communications log. From there, if I'm ever curious if someone called, I can always go into the communications log and see who talked to whom. My staff will go in and connect it to its particular matter, and we're able to see that the phones are ringing, the tasks are getting done."
AI-powered transcriptions, no stenographer required
In the legal world, good note taking is a must. When an attorney at the Miller Law Firm gets off a call with a client, they need to have proper notes and transcriptions from the conversation so they can be fully equipped and prepared for the task at hand.
Law firms often do this by recording the call, then handing the recording over to an assistant to manually transcribe. Pretty time-consuming, right?
Steve's team doesn't have to do that. Why? Because Dialpad Ai does it for them! Its artificial intelligence technology can transcribe calls—in real time:

"
If I know I'm going into a long conversation with a client, I can focus on the conversation because Dialpad will send me a transcript with highlights after the call. It saves me time, because typically with every client call, I'll go in and start dictating notes. Now I've already got the whole conversation available in text.
"
Steve Miller
Owner/Attorney, Miller Law Firm
The call recording and transcriptions have been a boon for productivity and efficiency. Administrative tasks that would normally take up a frustrating amount of time are now automated, and with the Clio integration, the notes are automatically synced with the client's profile.
"
Dialpad really has taken away my dependence on desk phones—it's much easier to be able to talk to a client on the computer. If they ask me something related to their case, I'm able to just go into Clio and pull up their file without having to hold the phone in one hand while I do it. It's really streamlined a lot of the things I used to get annoyed with.
"
Steve Miller
Owner/Attorney, Miller Law Firm
Between the ease of use, cloud-based accessibility from anywhere, AI-powered transcriptions, and Clio integration, Dialpad gave the Miller Law Firm everything they needed to work from anywhere.
"It's the perfect tool for law firms in the cloud," says Steve. "It's so easy to use, to be able to hit 'call' from a web browser and make a call from right there. It just makes sense."
Better client experiences start here
See how firms like Miller Law Firm stays connected with an AI-powered communications solution that brings all your communications with clients and staff into one workspace. Try it out with a free trial, or book a demo with our team to see how Dialpad works!