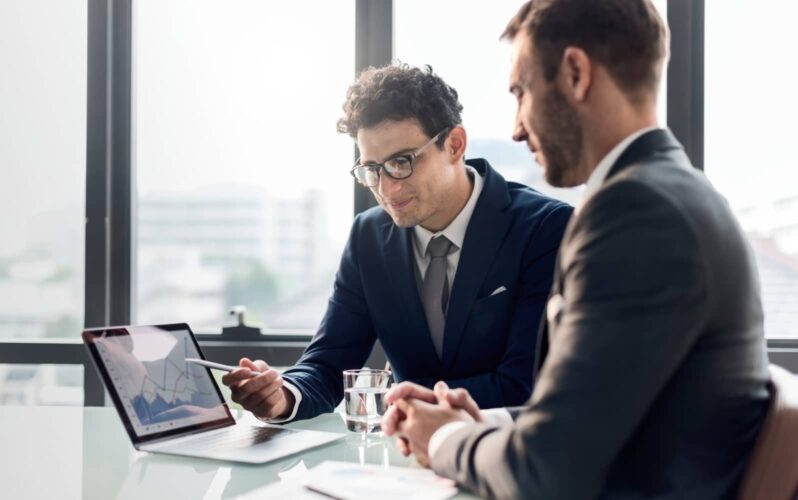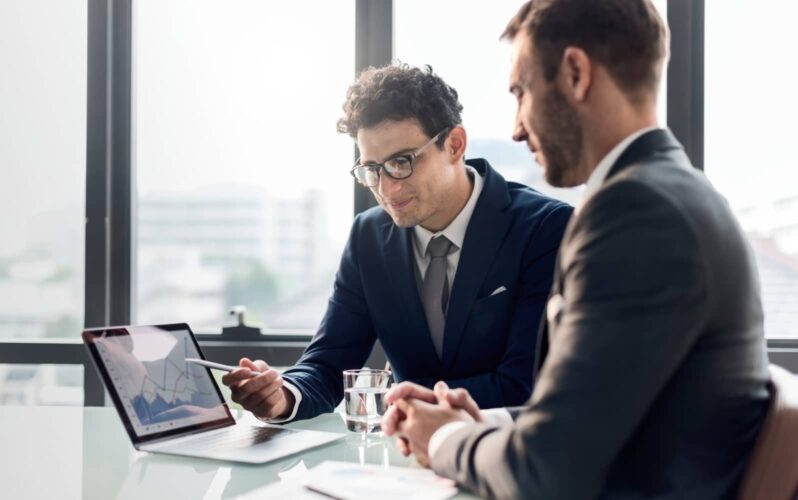 ---
BNamericas is a market and business intelligence platform that serves eight different industries across Latin America. With over 150 employees and 700 clients, both internal and external communications need to be easy and efficient.
Juan Gamboa, Chief Revenue Officer at BNamericas, knows firsthand how essential communication is. Following an acquisition by Endicott Growth Equity Partners at the end of 2020, Juan and David Kennan (Head of Sales Enablement) set out to transform how BNamericas does business.
As the only US-based employee, Juan can only reach his team (of 50 cross-functional employees!) through their communications platform (particularly since flying to Chile during a statewide quarantine was out of the question). On top of his own communications needs, he also wanted to make sure his teams had all the tools they needed to thrive.
That was difficult with the communications platform BNamericas had before. It didn't integrate with Salesforce or any of their other tools, nor did it give them any visibility into calls and key metrics.
It was time for a change. They needed a fully-integrated, multilingual VoIP communications platform that would work with the other sales enablement tools used by BNamericas, including Outreach and Clari.
"The call quality was fantastic"
Juan looked at a variety of communications platforms. He wanted something that would work with the company culture, boost productivity and efficiency, and cater to his teams' different needs. When he found Dialpad, he started with the 14-day free trial to see if it was the right choice for BNamericas.
It was.
"
We wanted to ensure the call quality was going to be good, and we knew Dialpad was good in the States, but would that be applicable in Latin America? So we ran the pilot for two to three weeks, and we learned that yes, the call quality was fantastic.
"
Juan Gamboa
CRO, BNamericas
Soon enough, Dialpad was part of BNamericas' workflow. The onboarding process was fluid, the transition from the previous telephony solution was seamless, and Dialpad had BNamericas set up and running in no time.
BNamericas' Sales Enablement team and IT team worked with Dialpad to ensure everything was integrated properly, and they had all 50 seats set up quickly. Whenever anyone had questions, they could quickly get in touch with customer support to get the help they needed at any time.
"
The onboarding process was short and efficient. It's been a really good partnership, and one that's been very easy.
"
Juan Gamboa
CRO, BNamericas
Integrations with everything they needed
A must-have integration for BNamericas was Salesforce, and Dialpad's integration makes it easy to track customer information across conversations and make phone calls right from the Salesforce dashboard:
This has helped the BNamericas team immensely by streamlining work and making it easier to contact customers without having to constantly switch between disparate tools.
"
Integrating into Salesforce was key. You make a phone call and it automatically creates tasks in Salesforce at an efficiency level and an admin level that's a massive time-saver.
"
David Kennan
Head of Sales Enablement, BNamericas
With Dialpad's integrations, making calls from a Clari or Salesforce environment has become significantly easier. Now that BNamericas is using Dialpad, Juan anticipates that 2021 will see a much better call volume than in the pre-Dialpad times.
BNamericas also uses Outreach to plan out its prospecting, and yep, Dialpad has an Outreach integration as well. With it, reps can stay in Outreach, make calls from there, see prospect context, and even get coaching with real-time assist cards:
Plus, during each call, Dialpad's artificial intelligence, Dialpad Ai, is helping the agent by taking notes, transcribing the conversation, and even providing speech coaching tips in real-time:
Got your number
With Dialpad, BNamericas can set their team up with virtual phone numbers local to anywhere their teams are. Sometimes, though, it's better for them to include a less-than-local number.
"
We've got different phone numbers off Dialpad—US numbers, Mexico numbers, Brazilian numbers, and Chilean numbers—so we can start calling people and it looks like we're local callers. We're using a US number to call a lot of South American countries, and when they see a US number pop up, they typically pick up the phone a lot faster, which has been really interesting.
"
David Kennan
Head of Sales Enablement, BNamericas
The ability to assign new business numbers for different regions has been a game changer, and revealed interesting customer insights. When they want to call from a local number, they can, but sometimes they reach callers more consistently when using an outside number. Now they can use the right number for the right location based on their needs and clients.
"
If you're an account executive, depending on who you're going to call in which country, you can just choose—do I want to look like a Chilean calling Bolivia, or a Mexican calling Mexico? We've got this range of personas that we can use to help improve the pickup rate.
"
David Kennan
Head of Sales Enablement, BNamericas
The data doesn't lie
How do Juan and David know Dialpad is making a difference? They have the metrics to show for it. (In fact, the previous platform didn't provide any metrics at all, so that alone makes a huge difference.)
BNamericas uses Dialpad to track call metrics and KPIs, which they can go through weekly to gather important data:
How many calls did agents receive? How long did they last? What are the calls about? These are all questions that BNamericas used to have no way of answering. Now, Dialpad's metrics can answer all those questions and more, with clear and concise data points to back them up.
"
We've now really concretely defined KPIs from a call perspective, including call duration and what kinds of calls are being had. We can easily see if one agent made 60 calls that amounted to two hours of talk time, while someone else made the same number of calls but with 20 minutes of talk time.
"
Juan Gamboa
CRO, BNamericas
Dialpad has made communications and workflows easier for everyone at BNamericas, from the agents and their customers to their CRO.
Juan and David wanted "to be able to take on a commercial stack that would allow BNamericas to become more efficient and productive," and they found it with Dialpad.
See how Dialpad
Ai Contact Center works!
Get a personalized walkthrough of how Dialpad can help agents and supervisors communicate with customers and prospects, from anywhere.