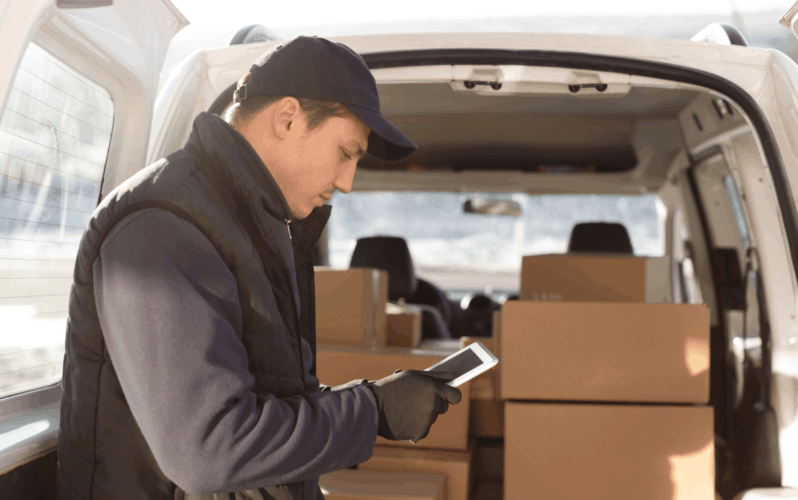 ---
You may not have heard of BM2 Freight Services—but if you've consumed an avocado recently, there's a good chance that one of BM2's partner carriers transported it. As a Northern Kentucky-based, full-service transportation solutions provider, BM2 specializes in transporting food, hazardous materials, cars, and more—all over the US, Canada, and Mexico.
Avocadoes happen to be one of the products they move most.
BM2 was founded on the third-party logistics industry's need for a high level of integrity and service. Because of this, they've always stressed open-ended communication and integrity with their customers, partner carriers, and employees.
The problem: their legacy communications system made this hard to do.
Kevin Ruschman, Director of IT at BM2 Freight Services shares their experience evaluating and implementing a new communication system that could serve their business better.
Although BM2 was already using a cloud-based communication platform, it was giving them a growing number of problems. "Our legacy system was clunky, reporting was almost impossible," says Kevin. "Even though we were recording and referencing calls, finding the calls was a pain. That data wasn't even accessible to most users."
For team members who could access the data, they had to manually download call data and look through them. "Even when we did download call data and department analytics, there was no way we could see call journeys—like how the calls came in and where the calls went from there," Kevin says. "For example, if a department had five people, we couldn't see who answered the call."
This lack of visibility into call journeys meant BM2 had difficulty improving staffing efficiency, since they didn't know if certain team members were more productive than others.
"Dialpad is a leader... with AI at the forefront"
Kevin and his team worked with Alex Cooley from Advanced Technology Consulting (ATC), BM2's trusted technology advisor, to evaluate communications platforms that could serve BM2 better.
"When BM2 knew it was time to migrate their legacy phone system to a new cloud provider, we identified key features and functionalities important to the business like call recording and voice transcriptions, that helped us land on a platform BM2 could expand upon well into the future," says Alex. "BM2 also needed a system that could integrate with Salesforce and other SaaS based applications."
Alex explains how Dialpad came out as the winning choice, after multiple demos and trial periods: "We wanted to future-proof BM2's tech, and Dialpad is a leader in the UCaaS and CCaaS space with AI at the forefront. We knew BM2 could grow into Dialpad's product since its purpose was built for the future and backed heavily with research and development."
As for implementation, Kevin felt that Dialpad was always there to help whenever they needed. "Dialpad's team was on top of any issues that came up. We always had the full support of the implementation team to help us get to where we wanted to be," says Kevin.
Becoming more present during calls thanks to Ai Recap
One of the most powerful ways Dialpad Ai Meetings helps BM2's team is allowing them to be more present during calls, thanks to Ai Recap—which uses Dialpad Ai to summarize calls and even log action items:

"We love the Ai Recap and after-call features," says Kevin. "Our team saves a lot of time with these features because we don't have to worry about taking notes during the call. Because we aren't multi-tasking, we can participate fully in the call."
Another perk of Ai Recap? It helps BM2's team complete action items from the call more reliably. "For most of us, it's hard to remember everything that was said in a call. Ai Recap helps us remember details of the call, so we can follow up with the meeting participants more accurately," says Kevin.
Before, the only way the team could check on after-call tasks was to manually sift through hour-long calls to find the action items. "Having to go through long calls to find a couple of action items can take a lot of time. If we miss something, there would be lots of back and forth with reviewing calls and checking details with call participants. Ai Recap definitely makes things more productive and efficient," says Kevin. "We're saving at least five hours a week."
BM2's team can now also get much granular with call analytics, which helps with training. "We love being able to see who's talking for what percentage of time," says Kevin. "This helps us train our team better."
Gaining 20% efficiency thanks to AI-powered transcriptions
As a full-service freight brokerage and shipping company, BM2's sales team works in an extremely fast-paced environment where they're on multiple daily calls with customers, carriers, and truck drivers. Dialpad Ai Sales Center has transformed the way BM2's sales team works with real-time transcriptions:
Voice transcriptions have revolutionized the way the team works—when an issue comes up with a dispatch driver, the team no longer has to leave the current call, reach out to a supervisor to access call data, manually listen to the call to find out what they need to follow up on with the driver, and finally, call the driver back to follow up.
"Now, our team can follow up with the driver without leaving the call. With transcriptions, we can read what was said before and figure out any issues very quickly," says Kevin. "This saves our team a lot of time because they don't have to jump through so many hoops just to follow up with the drivers. Our supervisors don't have to spend time accessing call data either."
Now, BM2's team is a lot more self-sufficient because they have the tools they need to do their job at their fingertips. "We're easily gaining 20% efficiency a day because we used to have to jump through so many hoops on every call—and we take so many calls a day," says Kevin.
"With the Salesforce + Dialpad integration, we can stay on one screen"
BM2's transportation management system (TMS) is built on Salesforce. This means that with the Salesforce + Dialpad integration, accessing transcriptions and recordings is easy.
"When our team is on a call related to a transport load, they can add tags related to that load right away. They can also see all the calls related to that load, which allows us to add relevant data to the exact phone number it's related to," says Kevin:
The beauty of this capability? It removes silos because the team doesn't have to pull up multiple screens and go back and forth between multiple tabs or windows during a call.
"With the Salesforce integration, we can stay on one screen," says Kevin. With each team member handling multiple calls a day, the time savings really add up.
What's next: Microsoft 365 + Dialpad Integration, Real-Time Assist, and more
Even though BM2 has only recently started using Dialpad, they're already seeing a whole host of benefits for their team—from team members becoming more present during calls, to gaining 20% efficiency thanks to Dialpad Ai's live transcriptions, and saving time with the Salesforce + Dialpad integration.
"From the start, we knew Dialpad was the only communications platform built from the ground up using new technology. I think we're only starting to use a small percent of Dialpad's potential," says Kevin. "We're beginning to explore more Dialpad features, like Dialpad's APIs and Real-Time Assist to get ahead of the game."
We can't wait to see BM2 take full advantage of the available Dialpad features to help their team perform more efficiently!
Running a shipping
& logistics company?
See how your sales, support, and delivery teams can use Dialpad to provide better service, uncover more insights, and make sure shipments arrive on time, all the time. Book a demo, or take a self-guided interactive tour of the app first!