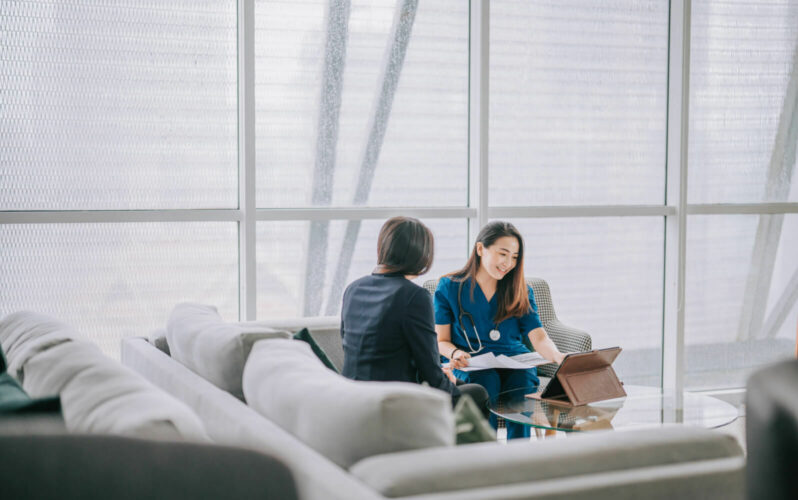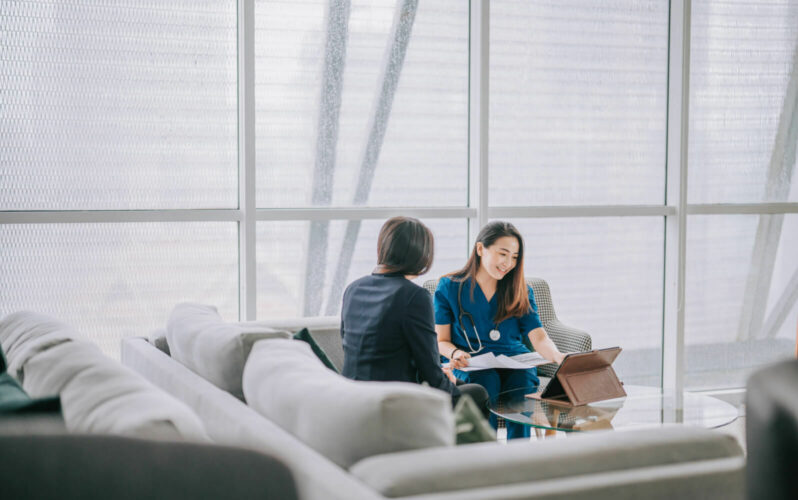 ---
For many suffering with chronic respiratory diseases (i.e. COPD, chronic asthma, etc), Ansible Health is a literal breath of fresh air. The startup integrates clinicians, sensors, and a custom-built technology stack to scalably provide chronic respiratory disease patients with evidence-based care in the comfort of their homes.

But few things are as exhausting as dealing with a bad phone system, and the one Ansible used to use was, in the words of CEO and Founder Ming Jack Po MD, PhD: "A disaster. One of the most painful VoIP experiences we've ever had."
Their phone system kept crashing, calls wouldn't get through, and customer support "basically just vanished" on them. They needed something new to reach patients and communicate with each other.
"We wanted detailed analytics of our calls," Jack recounted. "We needed HIPAA compliance, high quality call audio, texting capabilities, and a central number that can be routed between our clinicians. Additionally, since we are a healthcare provider, we cannot afford to lose any phone calls or faxes."
Sounds like a tall order.


Discovering Dialpad for Startups
When Jack started searching for VoIP solutions with automated transcripts, one name stuck out: "Dialpad for Startups." He knew that was it: not only did Dialpad offer all the features he wanted, but Dialpad for Startups made it fit well within Ansible Health's price range and demonstrated Dialpad's dedication to helping startups succeed.
"The discounts allowed us to get accounts for all of our employees and contractors instead of worrying about costs. It was also super refreshing to see a company that's supportive of startups!"
As part of the Dialpad for Good program, Dialpad for Startups has helped hundreds of growing businesses get free or discounted seats, so they can access all of Dialpad's enterprise-grade voice, video, messaging, and contact center tools at a price point made for startups. It included everything Ansible Health needed, and it still cost less than their old provider. A lot less.
"We're saving around 90% with Dialpad—our last provider was absurdly expensive and non-functional. We're also getting rid of a lot of Zoom licenses in favor of Dialpad Meetings. Over time, as we grow and leave behind the amazing startup discount, I expect we'll still be saving around 40%."
Once the decision was made, getting started with Dialpad was easy. According to Jack, it took about 10 minutes to get the first accounts set up. After that, they just had to port over the old numbers.

After making the switch, communications at Ansible Health got a lot easier. "Our employees are now actually using Dialpad instead of their own phone numbers," Jack says. "It's because the apps actually work, even when many of our clinicians aren't always tech-savvy."

Ansible Health now uses Dialpad for all their calls and conferences, whether they're on desktops or mobile devices. Desk phones are a thing of the past, because Dialpad can work from anywhere, on any device—no more being tied down to a single location. But the ease of use has been a big plus for Ansible, since Dialpad uses an intuitive, user-friendly interface across devices.
All the while, they're getting enterprise-grade calling with crystal clear audio and video. There's no more crashes or dropped calls, just uninterrupted uptime, which (compared to Ansible's old provider) was a sweet relief. And in the rare instance where they do need to reach out for help, Dialpad's customer support is available 24/7.

A better patient experience thanks to analytics and AI
In the past, Ansible's phone system provided no insights or analytics, at least none that they could use. That's no longer the case, as Dialpad has analytics for every call, making it easy to see what patients are calling about, how long the calls go for, if they miss any, and so on.
"The analytics help us figure out what's going on with our patients," Jack explains. "It's one of the biggest benefits we get from Dialpad."
On top of that, Dialpad brings new artificial intelligence (AI) capabilities to Ansible. Dialpad Ai automatically transcribes their calls in real time, so they never have to worry about missing important information. If a patient describes their symptoms, schedules an appointment, or provides a reference number, it's all automatically saved in the notes, so there's no need to interrupt the call to write it all down.

"
We use the automated call recordings and transcripts on every call and meeting, so that our team members can always look back on what has been said about or to a patient, so that we can seamlessly transition care.
"
Jack Po
CEO and Founder - Ansible Health, Inc.
All together, these have helped make work easier and more efficient for everyone at Ansible Health, so they can provide better service faster to their patients.

A HIPAA-compliant communications platform
There was one last (and perhaps most important) requirement for Ansible Health: HIPAA compliance. After all, Ansible handles sensitive patient information, so it's an absolute necessity that their phone system is compliant with all HIPAA guidelines and regulations.
So, is Dialpad HIPAA compliant? Of course it is!
Dialpad is SOC2 Type 2 certified and annually audited to make sure it remains safe, secure, and compliant. With single sign-on and automated user provisioning, Dialpad makes sure that accounts are protected and the people signed in have access to the information they need (and no more).
Plus, Dialpad includes automatic backups, with multiple redundancies to make sure important data isn't lost. But users like Ansible Health can customize their data retention policies to make sure they keep the data for as long as they need it, and don't hold on to information they don't need.
In short: Dialpad meets every HIPAA regulation, so Ansible Health can use it confidently, knowing patient information is secure.
Ansible Health needed a new business communications platform to let them securely talk with patients, communicate internally, and work efficiently without dropping calls or spending too much. With Dialpad for Startups, they could get all that in a deal designed for a growing business like them.

Ready to improve
your patient experience?
Dialpad isn't just a healthcare phone system. It's one unified communications platform. Try it free for 14 days, or take an interactive self-guided tour.