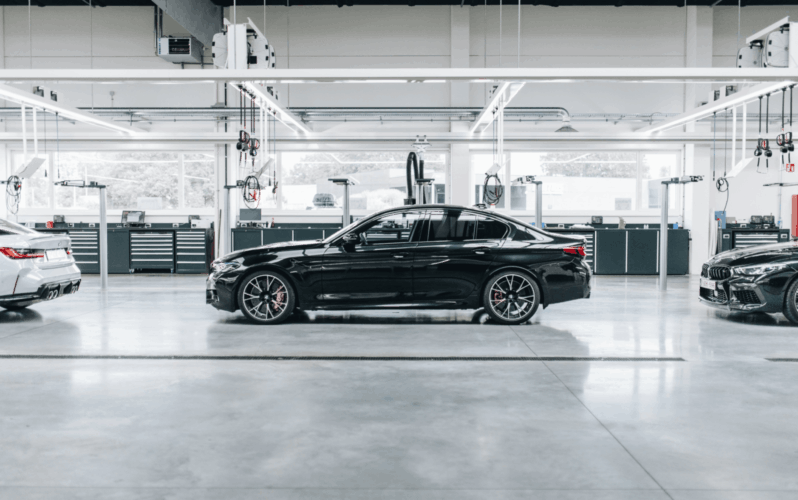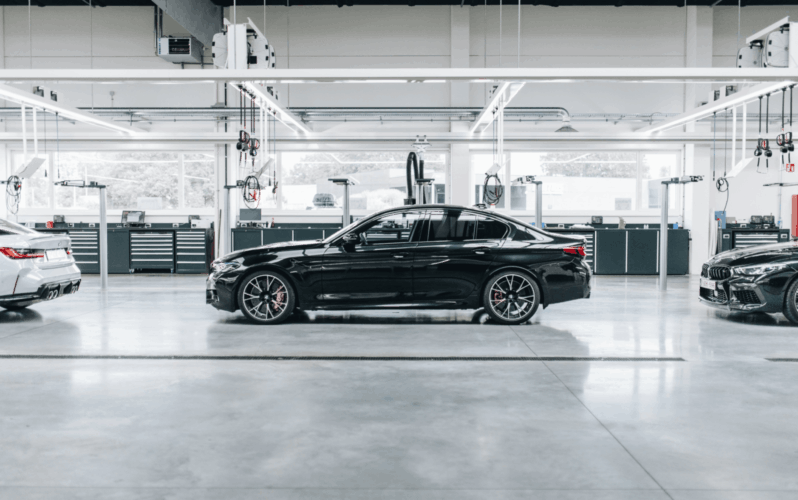 ---
Andy Mohr Automotive Group is one of the largest car dealerships in Indianapolis, with 1,200 employees across 12 locations. Every day, they help customers find and finance new cars, and provide repair or maintenance services.
And they had to do that with a phone system that hadn't been updated since the 1990s.
Kelly Winstrom, Director of IT at Andy Mohr, knew they were long overdue for an upgrade. His responsibility includes making sure each phone call gets answered and handled properly, which was more trouble than it needed to be with their outdated system. They didn't have a phone tree, but rather had to forward each call manually. And with a three-person IT team, managing all those antiquated devices was, well, let's just say it was a pain.
If only they had a modern business phone system filled with features to make work easier.
"Far more feature-rich"
Previously, Andy Mohr had to spend money on new devices every time they added new employees, not to mention the time it took to get everyone set up and trained.
With Dialpad? They can set up as many phone lines as they want and it's all hosted on the cloud, making it much easier (and cheaper per seat) than the alternatives Kelly looked at.
"
Most providers only give you a phone with voicemail and very few features. Dialpad has phone calling, voicemail, an app for your cell phone, an app for your computer, you can use your desktop as a phone, you can use an iPad—immediately, that's far more feature-rich than the others.
"
Kelly Winstrom
Director of IT
One of the biggest features for Andy Mohr is the ability to set up phone trees. Finally, they could stop having to forward each call to the right department—customers could automatically get forwarded to the right department from an intelligent voice menu. Because the stores could have a number of departments (including Sales, BDC or Business Development Centers, Parts, Finance, and more), being able to automatically direct callers to the right department was a sweet relief.
Dialpad also automatically logs calls so they can go back to check call history.
It's easy for agents to look at the call info and see if customers have called before, when they called, and about what.
For managers, the call analytics can also be used to check team performance, including how many calls agents are taking, call durations, and more.
And if anyone needs to go back and review old calls—but would prefer not to listen to them?
"
We have one manager who uses Dialpad's AI feature for logging the transcriptions and seeing how calls went. She doesn't want to listen to the phone call, so she'll just read them.
"
Kelly Winstrom
Director of IT

Making car sales and oil changes run more smoothly
When Andy Mohr switched to Dialpad, it opened up new avenues for communication. Now the employees can make calls on their devices of choice, message each other and customers—it even makes faxing easier.
The ability to take calls on any device has been a blessing for the employees and managers alike. General Managers, for instance, are rarely at their desks, since they're busy around the store. So what happens when someone calls their extension? Their desk phones will ring, yes, but so will their cell phones, so they're always within reach from a single number.
Dialpad also provides Andy Mohr's team with texting capabilities, whether they're using their cell phones or computers. Dialpad's ability to send SMS messages through the app has helped employees keep their personal and business numbers separate, even when texting: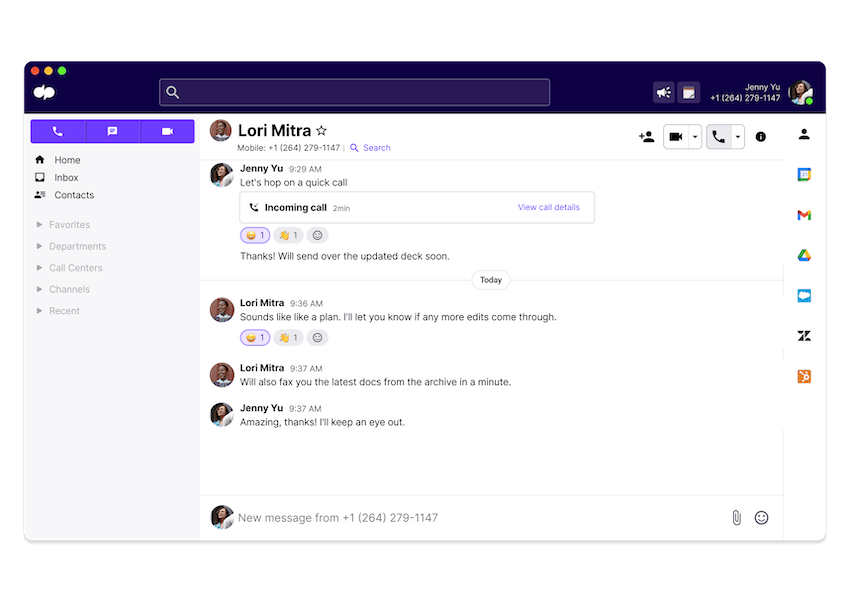 "
If a customer comes in for an oil change and wants us to text them when it's done, a lot of folks are uncomfortable giving out their personal cell phone numbers, so Dialpad is perfect because we can just message them from the app.
"
Kelly Winstrom
Director of IT
More on Dialpad + Dealerships
Learn more about how Dialpad is supercharging dealerships and car repair businesses in this one-page deep dive into features like real-time transcription, unified communications, and more!
As for faxing? They can say goodbye to large, clunky, and outdated fax machines. While the accounting department still needs faxes for their day to day operations, Dialpad helps them ensure everyone gets the important faxes and they're saved for easy access.
"
Everyone in the accounting department gets the same fax number, so if an important document comes in, everyone gets a copy. There's no need to email it around, it's there. And Dialpad saves it too, so we can look back in a month or so and see the document that was faxed to us. That sounds much more professional than having to put a caller on hold and spend 20 minutes looking for the fax.
"
Kelly Winstrom
Director of IT

No power? No problem
Dialpad's versatility has helped Andy Mohr through difficulties that would have otherwise set them back. If the power ever goes out at a location, they can forward calls to another store with the press of a button.
Plus, any agents using their personal devices can still make and receive calls through their internet connections. Downtime is basically a thing of the past.
Kelly recounts an instance where a receptionist at one store was out sick. In the past, that would have set them back the whole day. With Dialpad? They can just forward the calls to a receptionist at another store, who'd make sure they were handled properly.
No loss of productivity or extra hassle—even with over a thousand employees all around the US. Dialpad just makes work that much easier for everyone at Andy Mohr.

Running a dealership with multiple locations?
See how Dialpad's fully unified communications platform and integrated contact center lets dealerships like Andy Mohr sell more cars—from anywhere! Book a demo or take a self-guided interactive tour of the app on your own!