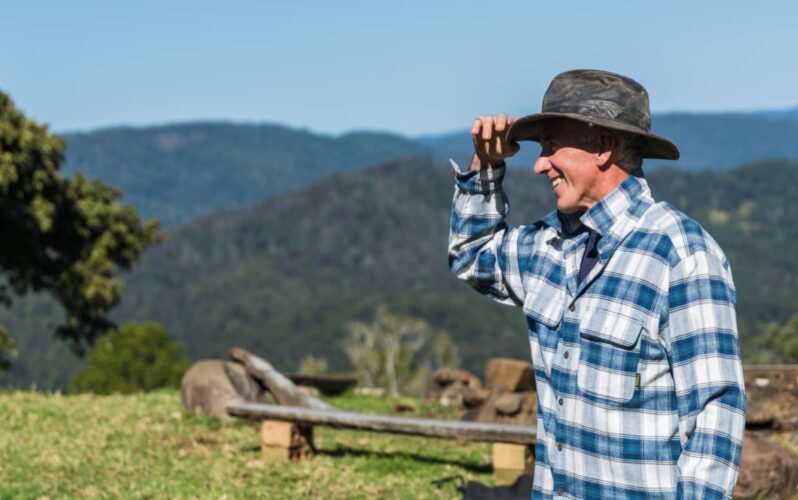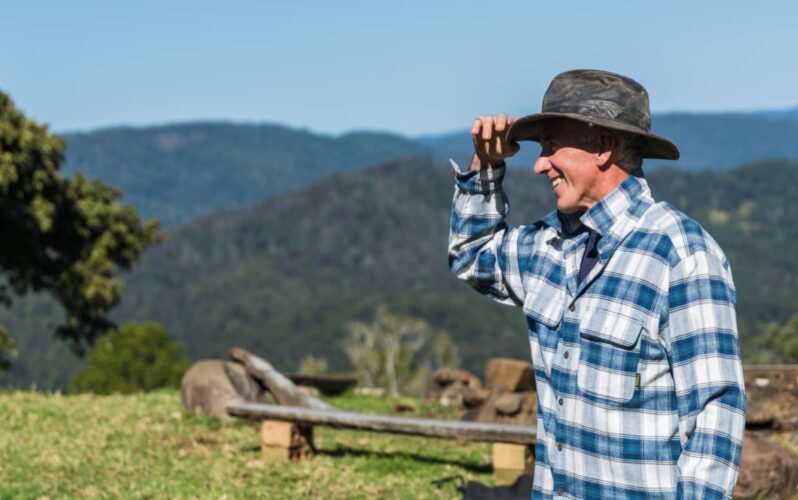 ---
When people think of farms, they often don't consider all the bookkeeping that's involved in running one. There are expenses to manage, cashflow to forecast, and so much accounting. That's where Ambrook comes in, with a platform that helps automate financial management and tie sustainability to the bottom line. Jeff Anders, Co-Founder of Ambrook, describes their work as "the intersection of fintech, climate tech, and agtech."
And with all that tech, they needed a good customer communications platform. For a while, Ambrook used a combination of personal numbers and Google Voice, but it wasn't enough.
For starters, giving out personal numbers makes it harder to separate personal and business calls, even after work hours. They also lacked the collaboration features Ambrook needed—for example, they couldn't share information over calls easily.
Because he's running a startup, Jeff was looking an affordable alternative that offered all the features the team needed.

Getting everything set up in… just 10 minutes?
It turned out that there was a solution that offered everything they needed, and with a startups program that made it affordable, too. So Jeff made the call, and Ambrook switched to Dialpad.
Of course, it wasn't just a matter of finding a budget-friendly option. Jeff evaluated multiple solutions with some key requirements in mind and found that Dialpad could let them say goodbye to taking business calls on personal phones, and hello to a flexible business number they can bring anywhere.
"
Collaboration was a differentiating feature that wasn't available with other communication platforms. We want to enable any of our customers to quickly reach the same team member they spoke with before, while also having coverage when that person is out of office.
"
Jeff Anders
Co-Founder | Ambrook
Once it was time to make the switch, Ambrook's company main line was ready in about 10 minutes, and everyone on the team got set up with their individual numbers, too. In fact, the whole process was so easy that Jeff barely even remembers doing anything—which he feels "shows how quick and seamless the process was."

"Dialpad lets us provide a consistent, excellent experience"
Now that Ambrook is using Dialpad, the overall customer communication experience has been vastly improved. Jeff states that the greatest benefits come from the collaboration Dialpad enables, the transparency it provides into phone calls, and the level of professionalism it creates across the company.
"
We are in closer contact with our customers than we were before Dialpad!
"
Jeff Anders
Co-Founder | Ambrook
So, how exactly does Dialpad do this? For starters, Dialpad provides high-quality voice calls and video conferences, as well as SMS/MMS messaging, across devices. So Ambrook's team can stay in touch on their computers, web browsers, and personal devices:
Wait, personal devices? Wasn't that a problem before?
Well, yes, but also no. The problem wasn't their devices—they had no problem taking business calls on the go. The problem was that they had to give out their personal numbers. With Dialpad, they can take calls to their business numbers on their personal devices during business hours, and then sign off afterwards to keep their personal and work calls separate.
And then there's the analytics, which provide unprecedented insights into Ambrook's calls. Not only does it provide information like the number of calls received and average time spent on calls, it even gathers customer questions and recurring topics:
This is possible thanks to Dialpad's built-in artificial intelligence, which uses speech recognition and artificial intelligence to pick out keywords and phrases that the team might want to follow. If a customer mentions one of their product areas, like "funding," "cashflow," or "bookkeeping," Dialpad Ai captures that conversation so it can be referenced later:
"
Dialpad's call logs and artificial intelligence help the whole team understand the context of our customer relationships so we can offer a consistent, excellent experience.
"
Jeff Anders
Co-Founder | Ambrook
Looking to the future
At this point, Ambrook is set up with Dialpad and has been using it for daily business communications. The question, then, is what comes next? Well, Jeff has plans for Ambrook's growth, and they involve Dialpad.
"As our operations get more complex, we are now exploring how we might integrate Dialpad into the other software tools we use."
That won't be a problem, since Dialpad already integrates with a wide array of top CRM platforms, communications tools, and more. If there are any tools that Ambrook uses that don't have native Dialpad integrations, they can still integrate them with Dialpad's APIs.
After using Dialpad, Jeff has a simple piece of advice for any other startups looking to move to cloud-based telephony: "Try out Dialpad! Begin with one number and see if sharing these customer relationships across the team is helpful. Then subdivide with personal or department numbers as needed."
Now collaboration is easier than ever, wherever the team at Ambrook may be.

Does your startup need a powerful, secure, and scalable communications solution?
See how Dialpad for Startups can help you