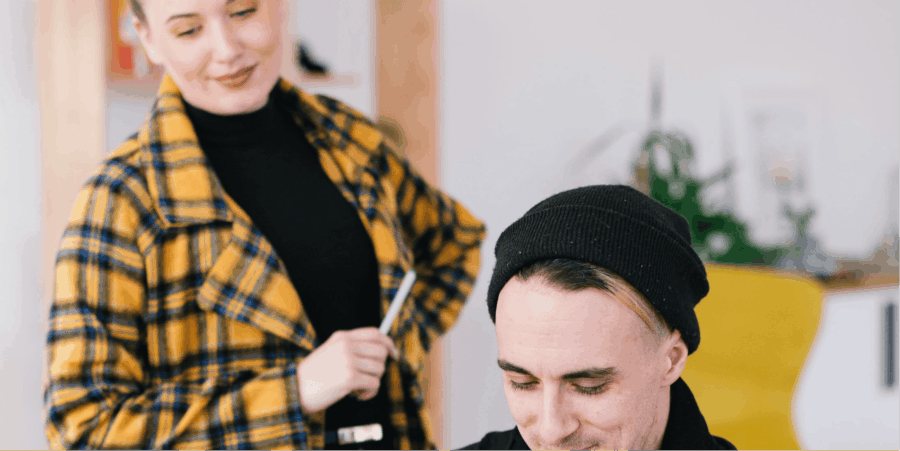 Here's the latest roundup of startup news. 🎉
Useful articles you don't want to miss
📋 Startup Poll - Do you have content ideas or want to connect to other startups?
Dialpad product highlights and guides
---
Startup stories 🦄

Check out this month's stories from fast-growing startups Katalyst and Interstride:
📣 Interested in a customer story or to profile your startup? Sign up here
---
Partner news

Zendesk for Startups
Top companies like Zoom, Slack, Airbnb, Uber, Peloton, and Clubhouse all started using Zendesk in their early days to nail & scale CX. You can "hack" growth, but it's much harder to "hack" CX. Get the tactics, templates, and software to deliver a CX that results in net expansion, not churn—get six months free for anyone in the Freestyle community.
Village Global VC Program
Village Global is an early-stage venture capital firm backed by some of the world's most successful entrepreneurs, including Jeff Bezos, Sara Blakely, Bill Gates, Diane Greene, Reid Hoffman, Magic Johnson, Anne Wojcicki and more. Their accelerator program has tightknit groups of founders, an advisor picked for each startup, personalized support when fundraising, and a game changing network. Apply before the August 10th deadline for the program that starts September 13th.
Global Accelerator Network (GAN)
GAN is a highly curated community of more than 150 startup accelerators, studios, and investors around the world. We work to make sure you— the startup founder and operator—get access to the human and financial capital you need to build a powerful business and create a meaningful impact, wherever you call home. Learn more at gan.co/engage/startups.
Builtfirst
We've partnered with Builtfirst to offer an easy way to promote and access our Dialpad for Startups program. If you're not familiar with Builtfirst, they offer a white-labeled platform for VCs, accelerators, or founder communities to offer hundreds SaaS discounts to portfolios and communities. It's free to sign up! (If you're currently using Builtfirst, please endorse and feature our deal to your community!)
Stay up to date on the latest and greatest!
Need a unified communications platform (that includes a phone system, video conferencing, messaging, and more) for your startup?
Dialpad for Good has championed over 650 businesses through the Dialpad for Startups, Tech for Black Founders, and Nonprofit programs.