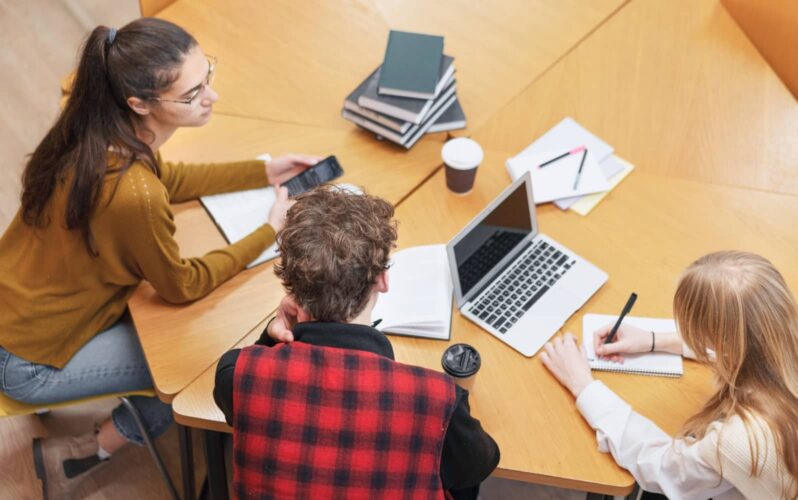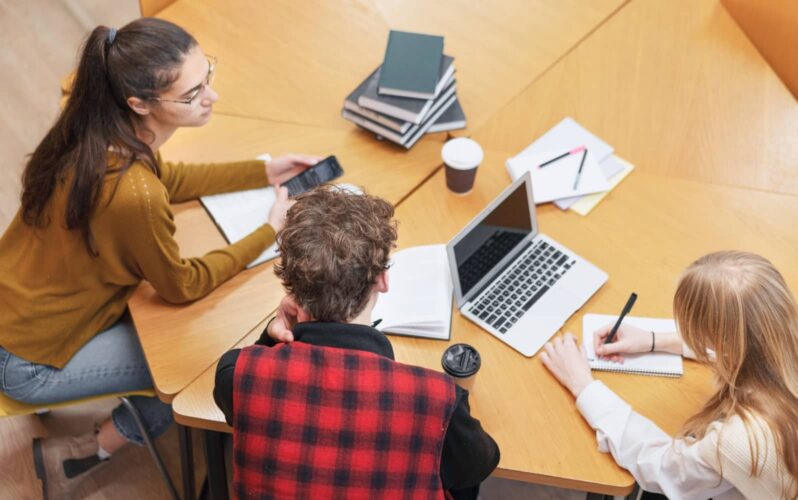 ---
Interstride is a startup looking to reshape international education by bridging the opportunity gap for international students and helping them succeed post-graduation through global career opportunities, mentorship, and immigration support. They already work with over 150 colleges and universities, including major universities like Harvard and Duke, helping students around the world.
Now imagine 150 universities calling you on your personal cell phone number.
That was a problem Interstride faced as the startup began to grow. Nitin Agrawal, Founder and CEO of Interstride, knew that had to change. Interstride needed a good phone system for outbound sales to universities, as well as inbound calls from students for support.
While smaller companies might be able to get away with just using their phones or free apps for work, Interstride had vaulted past that point—they needed a proper cloud-based phone system that could centralize communications and let them track calls. In Nitin's words: "The entire phone communication was messy and unorganized with limited oversight."
That was when Nitin heard about Dialpad's professional services business phone service.
An easy-to-set-up platform with a beautiful UI
Nitin knew there were certain things Interstride would need in a new communications platform. He looked for a high-tech solution with a centralized structure that enables administrative controls and a unified experience, as well as a well-designed UI and UX. The solution also needed to integrate with Interstride's tech stack, so as to avoid unnecessary complications.
When Nitin learned about Dialpad from a startup incubator, he knew it was the right choice. He chose Dialpad to streamline Interstride's phone communication thanks to its "beautiful UI/UX" and how easy it was to integrate and set up for everyone in the company.
Best of all: Dialpad was a cost-effective choice with options made to fit their budget.
"
With the Startup Program, the cost is negligible. So it saves the company pretty much anything we would spend on phone communication.
"
Nitin Agrawal
Founder and CEO
"Simple, easy, and efficient"
Once Interstride got started with Dialpad, it didn't take long at all to set up. In fact, the onboarding took just an hour or two, and everyone was ready to go. When asked about the onboarding process, Nitin had three words to describe it: "Simple, easy, and efficient."
Now, Dialpad is part of Interstride's day-to-day operations. Employees can take and make calls on their device of choice, from web browsers on any computer to their cell phones.
"But wait," you may be asking, "wasn't it a problem that they had to use their personal devices?"
Yes, but the main problems with that were:
They had to give out their personal numbers to clients,

They could still receive business calls during non-business hours on their personal phones, and

They had no insights or call analytics.
With Dialpad, none of those are an issue anymore.
Dialpad lets the Interstride team receive calls to their business numbers on their personal cell phones, and they can set your working hours in Dialpad so that when they're off the clock, they won't get people calling their business number (they can keep taking personal calls on the phone as usual, of course):
Dialpad provides a centralized system that's easy to manage from an admin portal and provides insights into every call, including call summaries and real-time transcriptions:
Not only does Dialpad give Nitin and his team centralized admin access, but it also makes it easy to do everyday things like add new users and manage virtual phone numbers.
"
It's easy to add new members of the team to Dialpad with a click of a button. I don't see us using any other software for a while.
"
Nitin Agrawal
Founder and CEO
Overall, Dialpad has helped make Interstride's communication easy and efficient, which is exactly what Nitin was looking for. Managing Interstride's VoIP phone system is now so easy that it's no longer an issue that he has to worry about as the founder, so he can focus on more pressing matters.
If other startups are considering making the change to cloud-based unified communications platform, Nitin absolutely encourages them to do so:
"
A service like Dialpad can instantly make the phone communication system look like a well-established large organization.
"
Nitin Agrawal
Founder and CEO
Does your startup need a powerful, secure, and scalable communications solution?
See how Dialpad for Startups can help you