Back to Blog
3 tips for startups looking for investors (from an angel investor)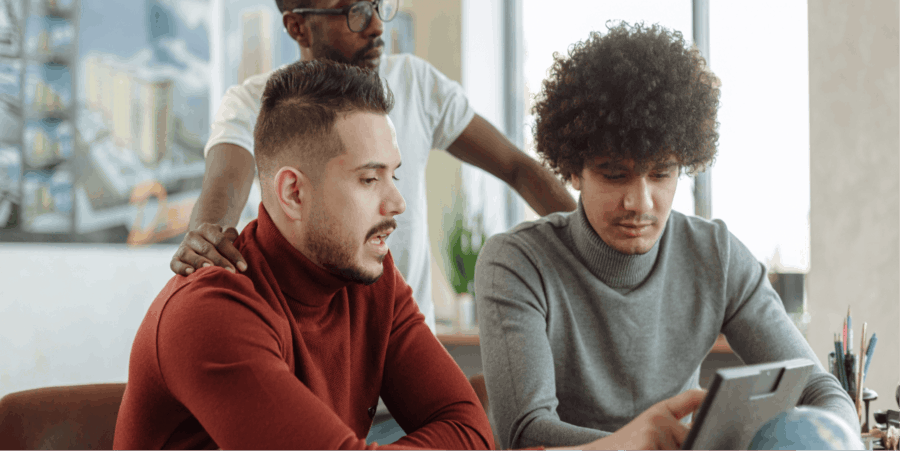 Your startup is ready. You have the idea. You have the drive. You have the team. There's just one thing your business is missing: the money.
Yes, the saying "you need to spend money to make money" is true, and it often presents one of the largest stumbling blocks for startups. Where do they get the capital to begin turning their ideas into reality?
When startups begin fundraising and managing capital, there are some important questions to ask and details to keep in mind. To fully understand those, we spoke with Jeff Erickson: Startup Advisor, Angel Investor, and BD at Carta, to get his insights into investing and raising capital.
Once you've raised that capital, it's also important to find good ways to spend it—like investing in a robust communications platform through our Dialpad for Startups program. Without further ado, here are three key tips for startups getting ready to look for investors.
1. Timing is everything
Before anything else, you need to determine when to start raising capital. The best time to go after capital is when you're building momentum—investors want to see traction and are looking at things from a value perspective.
Jeff's advice: "Raise money before you need it, and raise at an inflection point." This will help you command the best terms. If you're running out of cash, the investors will have more leverage, so it's helpful to act before that becomes necessary.
Even before that, it's important to start building connections early on. Investors will want to learn about the founders they're supporting, so networking and talking to Series A investors is important.
"A great way to approach this as a startup is to put out a quarterly metric based newsletter to your investor community. It keeps you accountable as a founding team, and you're top of mind to investors in the network."
There's also the question of how much time an investment round should take. Jeff recommends planning on six months to raise an investment round, but keep in mind that nothing is guaranteed. Market conditions, sector dynamics, and other similar factors can influence the time it takes to raise an investment round.
The key, Jeff explains, is to find the lead investors while continuing to build a soft circle of investors. This will help show confidence and close the lead.
Once it's time to approach lead investors, you'll want to have all your information organized and up to date, including cap tables, pitch decks, and your ask.
"The lead investor will set the terms, and the best thing you can do is look at all of the terms from multiple leads; it puts you as a founder in the driver's seat."
2. Know how much to raise
The next question is: how much should you raise? While it could be tempting to shoot for the moon and build up as much as you can, there's actually an important balance to strike. Investors will, after all, expect a return on their investment.
Instead, aim to get past your next inflection point, and build in six to nine months of cushion, to be on the safe side.
"The key is to make sure you're able to raise enough to focus on the business, and have focus on hitting the milestones to manage the next round of funding."
Remember: the investors want to see their investment spent to push growth. You're on a timer, and investors want to make sure that your growth is matching your projections, so play it smart.
3. Going beyond the investment
When you look for an investor, what is it that you're really hoping to get from them—money or advice? Founders frequently fall into the trap of thinking their capital partners will be advisors, but that is often not the case.
This is especially true with large venture capital firms, who invest in a lot of companies and can only commit so much time and resources to each company they're invested in. While investors will still want you to succeed (they did invest funds in your business, after all), they should not be your main source of business advice.
The saying often holds true: "If you ask for money, you will get advice. If you ask for advice, you will get money."
Whether you want advice or capital from your investors, you'll have to work to earn their attention. Jeff suggests seeking to learn from mentors and advisors first, and as capital is required to act on what you learn, often those mentors and advisors are willing and able to help open some doors for you as you earn their trust and confidence.
In regards to advisors, as you're building your company, it's common to form an advisory board of experts who are willing to provide guidance and assistance based on their experience and expertise.
However, Jeff cautions founders to be weary of advisors who offer to make connections in return for substantial equity stakes. Founders should also hold advisors accountable and define upfront what is expected of them in writing.
As companies raise capital, investors may propose also having a Board seat. This is more common when raising from institutional founders and less common for angel investors.
This is an important consideration for the company, as the members of the Board of Directors will be responsible for making critical decisions pertaining to the governance of the company. For this reason, it's important for founders to be very thoughtful and selective when it comes to who they want on their Board.
What next?
Now that you're prepared to find your investors, the next step is to consider what to look for and offer when raising a round of funding. We'll have Jeff's suggestions for that in an upcoming article, so you'll be ready for the future.
Once you've begun raising capital, consider investing in solutions that will help your business grow. If you want a unified communications platform that brings all your voice, video, and text communications together into a single, easy-to-use platform that will empower your employees, then see our Dialpad for Startups program and see how much you can get at a price made for startups.
Need a unified communications platform (that includes a phone system, video conferencing, messaging, and more) for your startup?
Dialpad for Good has championed over 650 businesses through the Dialpad for Startups, Tech for Black Founders, and Nonprofit programs.