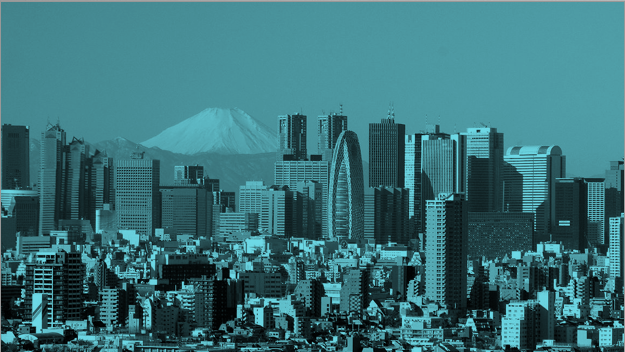 December 13, 2016
Dialpad is delighted to announce the next breakthrough in our mission to rid the world of the deskphone. In a game-changing move, we are joining forces with Softbank Group Corp in an exclusive partnership to bring Dialpad's pure-cloud business communications solution to Japan, one of the world's largest economies and technology markets.
Empowering modern Japanese workers
The age of the Anywhere Worker is coming to Japan as more than 2,200 SoftBank sales reps begin to offer Dialpad to their customers. Softbank is the largest reseller of Google Workspace in the world, and with an ambitious and progressive outlook that mirrors our own, Dialpad could not be more thrilled to be working with Softbank exclusively for the next three years.
"In the rapidly-changing and ever-growing cloud market, the need for unified communications is especially high. We expect Dialpad to meet our customers' needs as it seamlessly works with G Suite, which is used by many of our customers. SoftBank will work to expand the sales of Dialpad in the future as one of the core cloud services."
Kunihiro Fujinaga, VP, Enterprise Business Strategy Division at SoftBank
Remote working and flexible hours are no longer perks reserved for the lucky few in Japan and around the world, but simply the reality of our always-on, mobile societies. With as much as 81% of workers spending time away from their desks during the working week, working on the go and communicating from anywhere is an absolute necessity for success.
It is no surprise, therefore, that 75% of employees prefer a mobile smartphone over a desk phone for business calls, often choosing their own devices over those provided by their workplace. With repercussions of this including security, privacy and financial issues, Dialpad founders realized it was time to get real with how we work and communicate today, kill the desk phone and create a business communication solution for tomorrow.

"It's now clear that companies that remain tied to their old desk phones are falling further behind the competition every day. As we continue our global expansion, we are extremely pleased to be working with SoftBank, which has had extraordinary success taking cloud solutions like G Suite to market. With close to 100 million smartphone contracts in Japan, we are confident that Dialpad will become the standard business communications solution, empowering organisations and connecting workers across Japan."
Craig Walker, CEO of Dialpad.
Dialpad in Tokyo: Salesforce World Tour
To kick off the partnership with Softbank, Dialpad is landing in Tokyo today at the Salesforce World Tour. We invite you to stop by our booth on December 13th to be amongst the first in Japan to learn about the Death of the Desk Phone movement and what it means for your business.
This partnership empowers your Sales team to do what they do best by turning your favorite CRM into an enterprise-grade business phone system. With easy access to rich customer intelligence data and with and Google Workspace, never miss an opportunity as you close more deals, solve more tickets and collaborate more efficiently, from just about anywhere.