Back to Blog
A tactical guide on how CCOs can integrate AI into their contact centers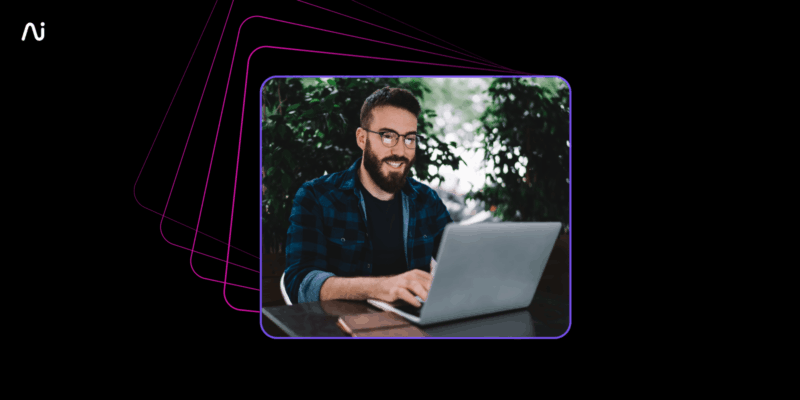 In the customer experience industry, there is a growing trend of using artificial intelligence (AI) capabilities to enhance service offerings and improve customer satisfaction.
At Dialpad, I lead a team of incredible Customer Success experts whose mission is to—well, make our customers successful—and a big piece of this is to also show by example how to leverage AI to improve the customer experience.
Over the last 18 years, I've implemented and supported thousands of contact centers globally for companies of all sizes (with enterprise businesses having at least 2000 agents). And without a doubt, AI is going to be central to the most successful contact center implementations over the next few years. So, if you're curious about how exactly your agents and supervisors can leverage AI customer service tools, here are a few ways companies are already integrating AI into contact centers today.
5 ways to integrate AI into your contact center
One of the primary benefits of using AI call center technology in these areas is that it streamlines and accelerates the feedback process, providing insights and analytics in minutes instead of weeks or months.
1. Real-time agent coaching
Dialpad Ai does two crucial things that help supervisors provide real-time contact center coaching: voice transcription and live sentiment analysis.
Together, these two features give supervisors the power to quickly identify calls that are dipping into negative sentiment territory, pull up the running transcript to get more context, and then decide how they want to help the agent:
2. Real-time agent assists
This one is slightly different from empowering coaches to help agents more effectively. You might see these sometimes referred to as call pops or real-time assists, but this is essentially when your contact center AI automatically pops up helpful information for an agent as they're talking to the customer.
Dialpad's Ai Agent Assist, for example, can search all our connected knowledge sources (even unstructured sources like PDFs and past customer conversations) to instantly pull the right answers for an agent or rep:


Not only does this reduce the need for agents to have to manually search for answers to customers' questions, it also helps them solve customer problems faster and reduces the cost of resolution.
And the best part? Your supervisors and coaches don't have to personally coach every single call.
3. Post-call coaching
AI is helpful after the call has ended too.
For example, AI can help with call center QA (quality assurance)—instead of supervisors having to manually review call recordings to make sure that agents are covering all the must-do tasks, AI can automatically review the transcripts and suggest a QA score.
This can drastically reduce the hours upon hours that the traditional QA process requires.
4. Call deflection
Another critical area where AI has already proven useful for businesses is in case deflection.
Imagine: If you have good self-service options like conversational AI or a support chatbot on your website and digital channels, your customers will have more ways to solve their own problems without having to contact your team:

With Dialpad Ai Contact Center, we can put together these conversational AI flows using the drag-and-drop builder in just a few clicks:
In fact, our team has achieved an 18% cost reduction using Dialpad Ai for self-service deflection—which is equivalent to 11 FTE agents.
And on top of that, about 50% of our interactions are successfully resolved—without needing an agent!
5. More productive calls and follow-ups
Finally, AI can give your agents and supervisors a brief synopsis or call summary for every customer conversation, instantly.
No more taking notes manually, or copying and pasting between different apps or windows.
Today, customer intelligence and communications platforms like Dialpad have built-in AI that can summarize calls, log action items for follow-up, and more. And we don't need to add-on a third-party tool or integrate with something else either—it's all in the same app we're already using to talk to each other and to our customers:

How will you integrate AI into your contact center?
Whether you run a Customer Success, Customer Support, or Sales team, AI has shown that it can be a force multiplier for both agents and supervisors.
These five examples are just a taste of how forward-thinking CCOs and CXOs are envisioning a soon-to-be reality where every team member in their contact center teams is 10x-ed with the help of an AI copilot.
The result: More efficient, cost-effective, and productive teams.
Get a hands-on look at how your contact center can achieve this using Dialpad Ai Contact Center!

Get a hands-on look at Dialpad Ai
Book a walkthrough with our team, or take a self-guided interactive tour of the app first!