Back to Blog
Dialpad Meetings enhancements to power hybrid work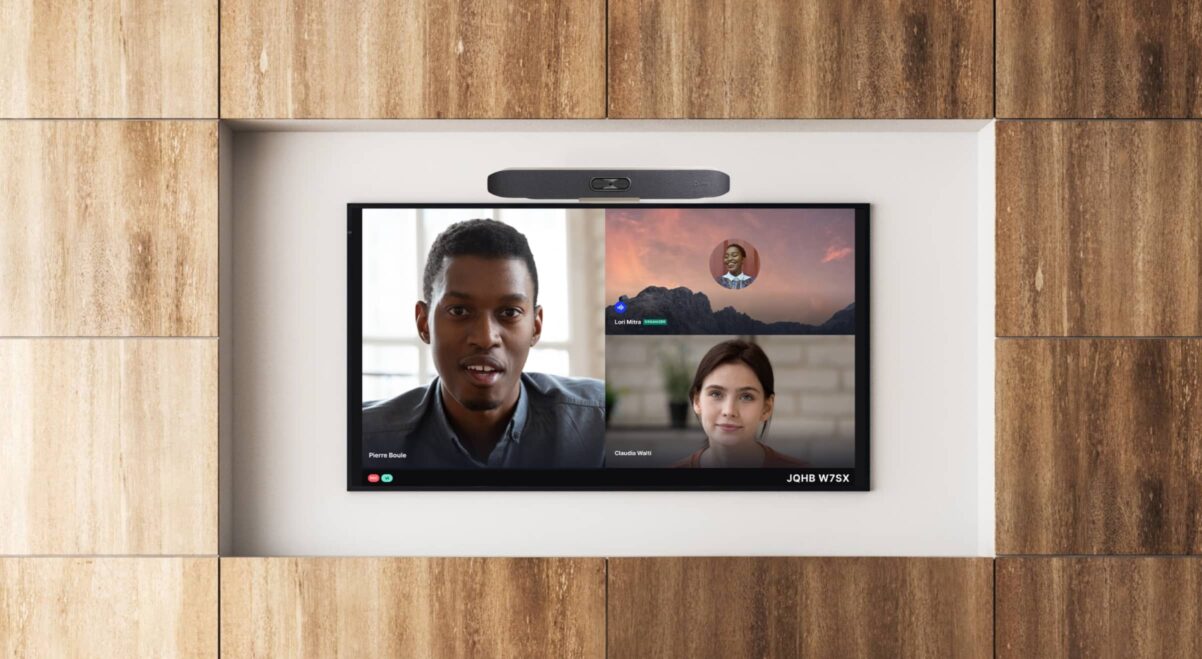 2021 has been a whirlwind of a year due to the COVID-19 pandemic. Companies had to quickly move to implement remote work policies, investing in tools such as video conferencing which could enable their workers to stay productive and connected. Findings from a recent survey conducted by Frost and Sullivan showed that 42% of companies will have over 50% of their employees working from home.

The next phase of "remote work" is to adapt to a new hybrid work environment. To effectively build a hybrid work environment, companies should look at investing in conferencing room solutions for meeting rooms. This will ensure collaboration equity between remote participants and in-office participants.
All-in-one video conferencing solution for rooms of all sizes
We're excited to announce the introduction of Dialpad Meetings for Rooms through a new partnership with Poly. This integrated solution will support flexible and hybrid work with a dynamic experience for in-office and remote participants by providing users with simpler setup, production quality performance, and easy content sharing through professional quality room endpoints that are easy to deploy and manage.

Key features of Dialpad Meetings for Rooms:

Native support for the Poly Studio X30 and X50 devices
The Poly Studio X devices are packed with video and audio innovations aimed at providing a better meeting experience such as automatic camera framing, advanced microphone design, NoiseBlock AI, and Acoustic Fence. These features offer an immersive audio and video experience, ensuring that all remote participants can see and hear the people in the room clearly.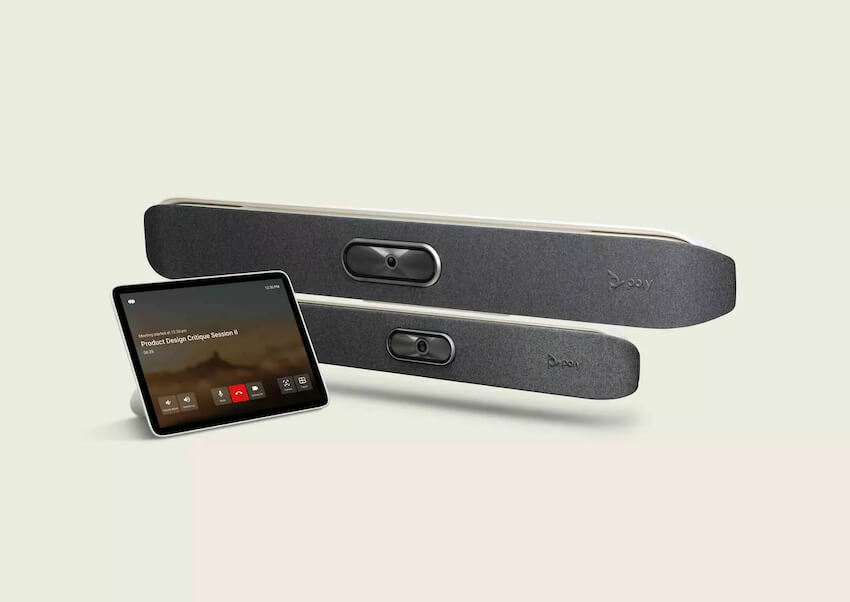 Plug-and-play interface
Start and join meetings with ease through the intuitive interface. Workers will enjoy the same "click-to-join" meetings experience as they do on their personal and mobile devices. Our favorite feature, called "Move to TV", enables you to transition a live meeting from your mobile device to an in-room TV with just one click. Now, that's easy!
Simplified content sharing

Say goodbye to dongles and separate content sharing devices. With Dialpad Meetings for Rooms, you can easily share content wirelessly to the meeting from the desktop or browser app.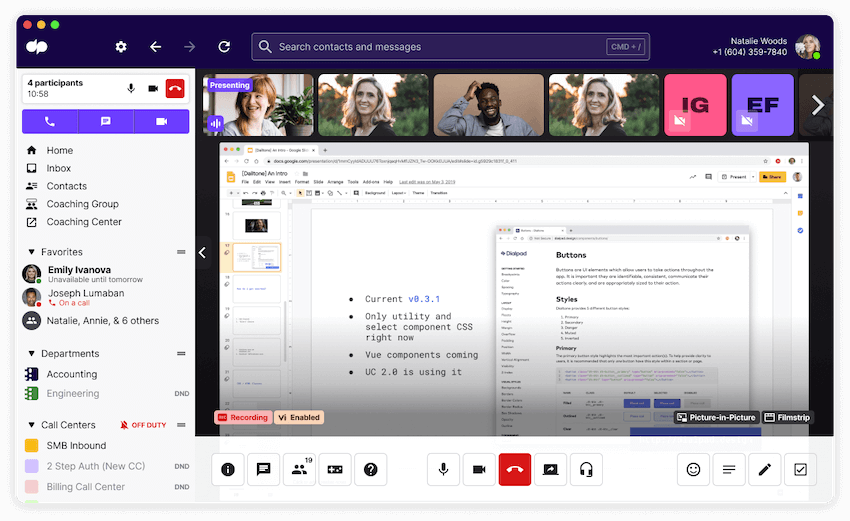 Flexible room control

We're all about flexibility, which is why we've developed a web and mobile app to control the meeting experience in the room. Workers will have access to features such as mute/unmute, disable camera, change display layout, and disable speaker tracking and auto framing. This web controller is browser-based, which eliminates the need for any software downloads. For customers who desire a tablet controller, we also offer native support for the Poly TC8.

Easy deployment and administration

As an all-in-one solution, Poly Studio X video bars make setup a breeze. Simply unbox, connect, and log in to your Dialpad Meetings account and within a few minutes, your meeting room can be set up and running. We also offer central room administration with automatic software updates and an easy way to manage devices from the admin portal. Your IT team will love it!
Dialpad Meetings for Rooms is now available for all Dialpad Voice customers for only $42/room/month.

But wait, there's more...

Virtual backgrounds

Whether you're working from home or sitting at the coffee shop, other people don't need to see what you have going on in your background. With our new virtual backgrounds feature, you can select from a preset library of backgrounds or blur your background. This enables you to add a personalized visual appearance to your video environment, eliminate distractions and preserve privacy and security. We plan on adding the ability to upload your own background images in the future, so be on the lookout for an update on that soon.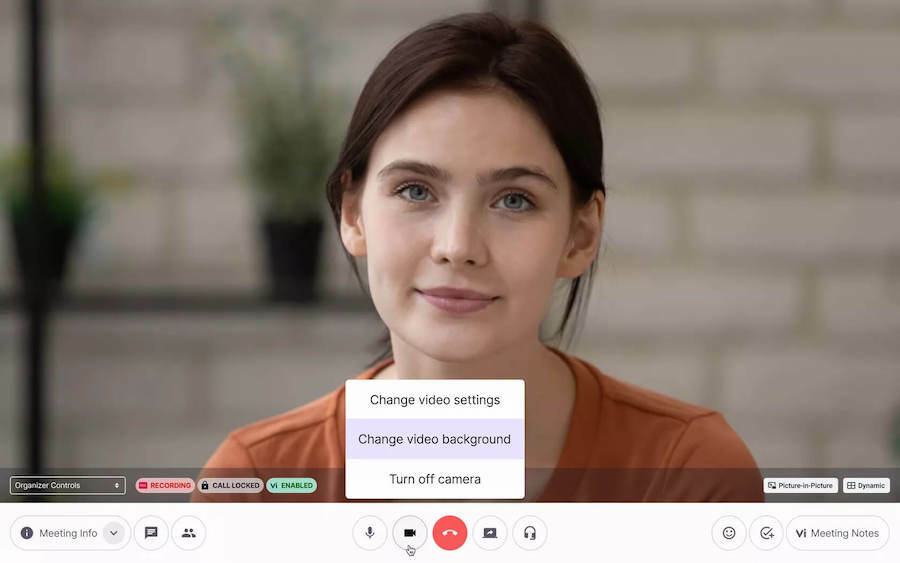 Improved screen sharing with system audio integration

Sometimes you need to share content that includes audio (such as a Youtube video). We've made improvements to screen sharing so that you can seamlessly share content and maintain audio fidelity. This will allow participants to hear the audio clearly, without you having to point your microphone at the speaker.

🚨 Coming soon…
We have several planned enhancements that we're excited to announce with you today. These features will be available in January 2022.
Unique meeting links for enhanced meeting security – Along with your personal meeting link, you will be able to generate a random ID for each meeting. This will prevent unwanted attendee access or those awkward moments when participants show up to your meeting early.
Meet in mobile browser – Joining meetings on mobile will be even easier with click-to-join access and no app downloads required. All browsers on Android and iOS devices will be supported.
Take Dialpad for a spin
Sign up for a 14-day free trial to get phone calls, video meetings, and instant + SMS/MMS messaging in one place. It takes just a few minutes to get started, and you'll be set up with a virtual phone number too!