Back to Blog
Dialpad for Startups in action: the incubator edition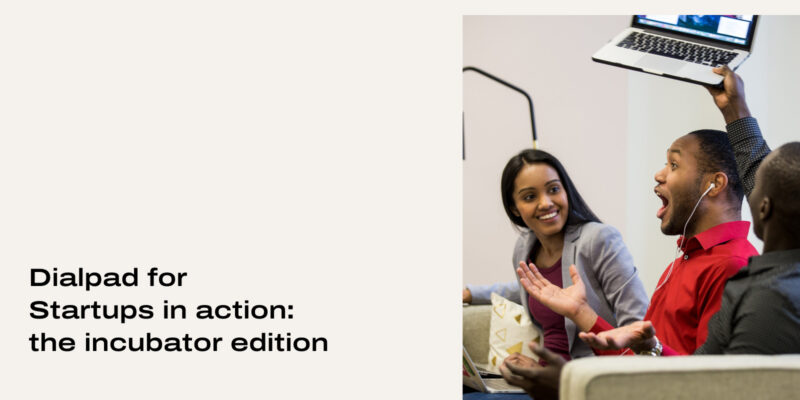 At Dialpad, we know firsthand how far a startup can grow with a little help and the chance to shine. It's one of the reasons why we're so proud of the Dialpad for Startups program, which helps new businesses get off the ground with enterprise-grade communications at a startup-level price point.
The Dialpad for Startups Program has amazing partnerships with incubators, accelerators, and venture capital firms alike. For example, our Startups program works with the incubator Center for Entrepreneurial Innovation (CEI) to help them bring more value to startups.
Take a look at how CEI teamed up with Dialpad to help EnKoat get up and running with a cloud communications platform.
Who are CEI and EnKoat?
The Center for Entrepreneurial Innovation provides incubation space for bio and life science, high tech and green tech entrepreneurs in Phoenix, Arizona. It's supported over 80 startups, which it provides with award-winning business incubation, startup support and resources, and workforce development training throughout their growth.
Among those startups is EnKoat, an advanced materials startup focused on sustainability and decarbonizing buildings. It provides easy-to-apply paint solutions designed to help building owners reduce their heating and cooling costs. With CEI's support, EnKoat developed a solid brand and pitch, which helped it earn a Small Business Innovation Research grant—and CEI's continuing to assist it as it grows.
When EnKoat started dialing
Before Dialpad, EnKoat didn't have a communications platform. They used Zoom for video conferencing, but they still lacked a dedicated phone line. It was clear that they needed a better way to make and receive calls. (Because who likes giving out their personal phone number for business calls?)
According to Aashay Arora, Co-Founder and CTO at EnKoat: "Because we're a startup company, cost was one of the big factors. We were looking for solutions with startup-friendly pricing and the ability to set up individual lines, a company line, and ways to expand in the future."
When Aashay and Matthew Aguayo, Co-Founder and CEO at EnKoat, asked CEI for a suggestion, they were told about Dialpad and the Dialpad for Startups program.
At first, it was the price that appealed to them, but after a while, Aashay, Matthew, and everyone else at EnKoat realized all the other things they could do with Dialpad, like: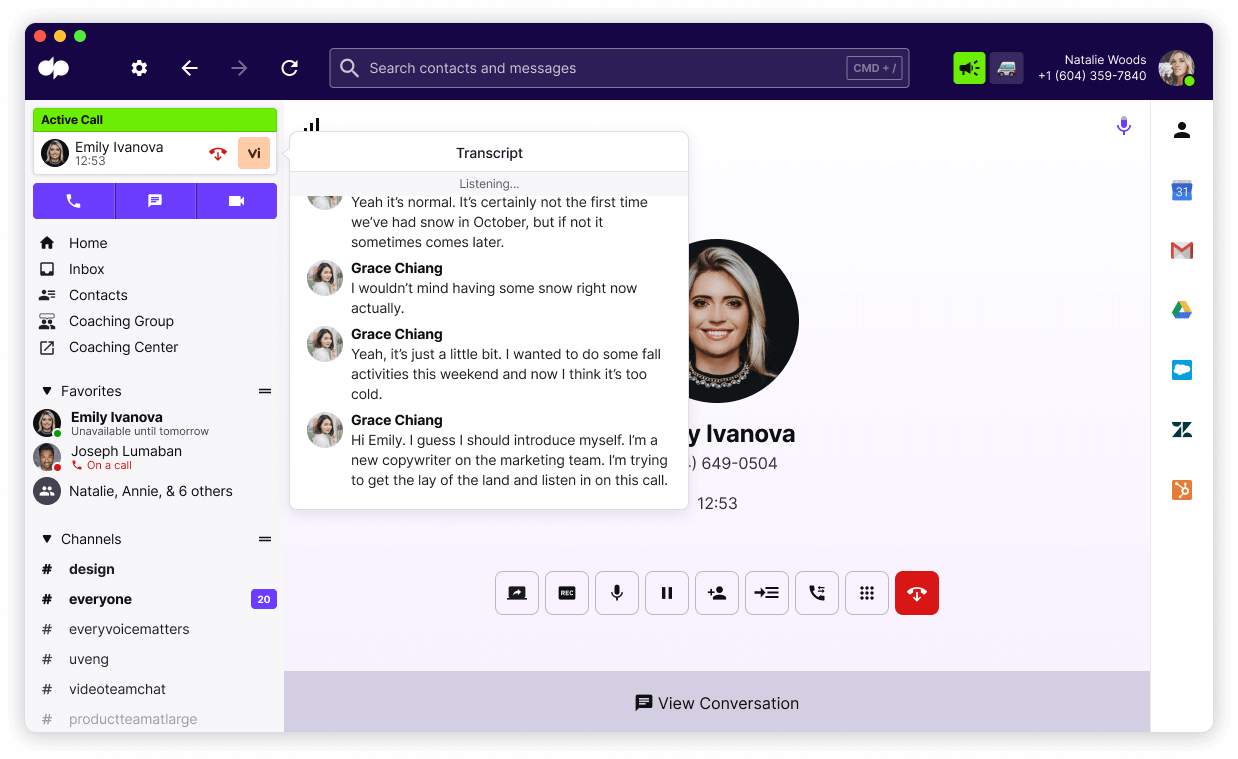 "Dialpad helped us look more professional"
Now that EnKoat has been using Dialpad for a while, the company has been seeing improvements across their daily operations. Aashay, for instance, can use Dialpad when he's working in the office or overseas, since all it needs is an Internet connection.
Similarly, Matt enjoys the seamless ease of use that the Dialpad app provides:
"Every call, every text message, even voicemail is in a single thread from that phone number or contact. It's nice to be able to see all the history with that person in one place. It's seamless because it's on your own personal cell phone. It's not really a separate phone line and it's all in the app."
Now, what do you do if you need to give customers a number to call, but you don't want them calling your personal phone—and you don't have an office phone?
The answer: you use Dialpad to set up a business number that customers can call that will still ring on your cell phone. That's exactly what EnKoat does, and according to Matt, it's added a level of professionalism to their daily operations.
"As a startup, you want to look like a real business. Dialpad has helped us look more professional by giving us our own personal business lines, as well as an office line."
And whenever a new employee joins the company, they can get set up with a Dialpad account and a new phone number, and they can start taking and making calls right away from their personal devices with that business number.
It's that easy. They can even set up specific phone numbers for separate departments, like customer service.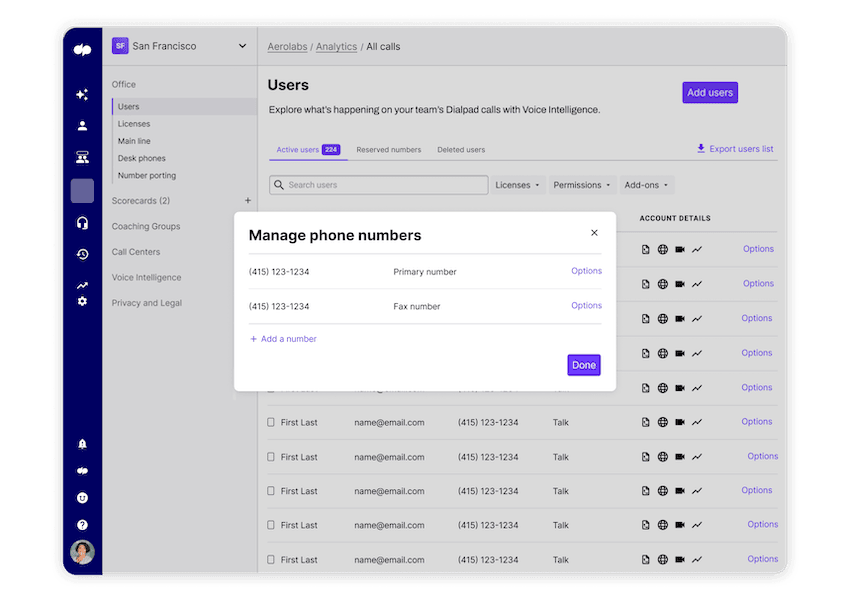 We're looking forward to working with incubators like The Center for Entrepreneurial Innovation to help even more startups build their rocket ships.
If your startup wants to get on board with Dialpad, check out the Dialpad for Good program, apply to the Dialpad for Startups program, and get ready to experience all the support and features Dialpad can bring to a startup.
Need a unified communications platform (that includes a phone system, video conferencing, messaging, and more) for your startup?
Dialpad for Good has championed over 650 businesses through the Dialpad for Startups, Tech for Black Founders, and Nonprofit programs.