Back to Blog
4 best practices for cloud phone system deployment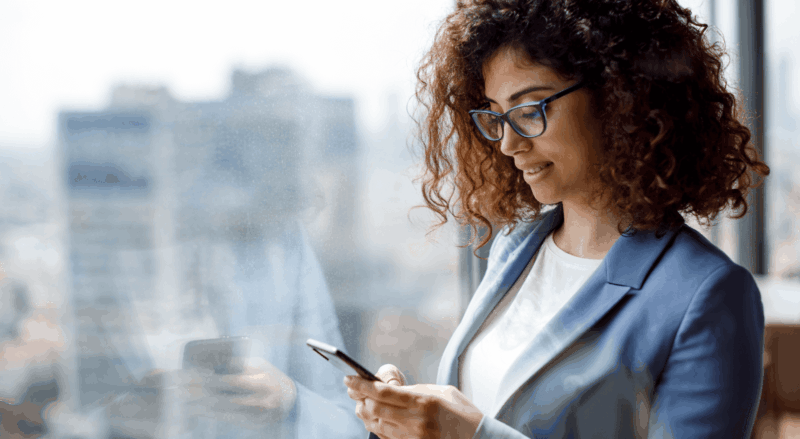 Is it time to transform your business's communications system?
More and more organizations are moving from private branch exchange (PBX) phone services to cloud calling, which offers a range of benefits, from increased workplace flexibility to reduced costs and heightened security.
Large-scale transition is never easy, and voice calling is one of the most mission-critical tools for any organization. Whether you lead a small business or need an enterprise phone system, coordinating operations and retraining end users can prove a daunting obstacle to a comprehensive cloud calling deployment.
But it doesn't have to be. With the right strategy, your organization's transition to a cloud voice system or Voice over Internet Protocol (VoIP) can be as seamless as possible—unlocking efficiencies for your business and empowering your employees to increase quality interactions with customers.
4 tips to prepare for cloud phone system deployment
Successfully ramp up your cloud calling deployment and expertly manage the transition to a cloud phone system with the following best practices.
1. Ready your network
Preparing your network for a move to cloud calling is the single most critical step in ensuring that your infrastructure will support Quality of Service (QoS) for VoIP.
Once you move voice and video calls to your internet service provider (ISP) network, you place a substantial additional stressor on that network. Increasing bandwidth allotment can help to preserve call quality through the change. Some organizations even engage multiple independent ISPs if one of them experiences an outage or distributed denial of service (DDoS) attack.
In addition to increasing bandwidth, you also need to configure your network settings to prioritize voice and video calls over other activities to preserve call quality. This may slow down email for 0.1 seconds, but maintaining strong voice connections with customers will be more critical to your business outlook overall.
You don't want anything to interfere with call quality, especially for the sake of employees listening to music or watching videos. And if prioritizing VoIP traffic results in a discernable lag for other operations, increasing bandwidth further can resolve those issues.
Keep in mind that voice traffic is more susceptible to network issues like packet loss and jitter: your existing infrastructure may handle data with ease, but that doesn't mean it's optimized for cloud calling. To go live, you may need to make adjustments after testing to ensure consistent call quality.
2. Empower your IT team
Leading a cloud phone system deployment requires seamless coordination with IT to access all of the scalability and mobility benefits resulting from the transition.
Along with your organization's IT team, launching a comprehensive bring-your-own-device (BYOD) policy will allow employees to quickly and easily transform their devices into business phone systems. By empowering teams to shift productivity among devices and away from the office, you help them see the benefits of deployment immediately and get them on board with the transition—all while simultaneously increasing productivity, collaboration, and morale.
Ideally, your IT team and the VoIP team will synergize with open communication. This will prevent one group from affecting the other and help everyone play well together in a shared network infrastructure. Your IT team can also be a valuable resource in boosting security, establishing resolution tools, and monitoring user adoption and experience.
3. Integrate, integrate, integrate
The most powerful aspect of cloud calling is its ability to integrate with other tools. Dialpad offers seamless integrations with Google Workspace, Zendesk, Salesforce, and many other services that drive your business's productivity:


By combining all of these tools through native integrations, you maximize each one's value across a coordinated and comprehensive platform, optimizing the benefits for your bottom line and the overall experience for both your employees and your customers.
Educating end-users about cloud phone system integrations can help unify your organization around a single platform, increasing efficiency and streamlining operations. Reducing bloat from unnecessary services and software can also help to free up bandwidth for voice and video calling. Most importantly, integrations can also provide a richer context for conversations and empower employees with all of the functionality they need at their fingertips.
4. Have a change management plan

Leading change within an organization is difficult. It may feel impossible to get all stakeholders on board, especially when transitions happen on a global scale.
Transparency and open communication are some change management best practices that give stakeholders agency in the process. Create a space for people to ask questions about the change and help alleviate concerns.
Wide-scale education and empowerment are also crucial. Share resources to help end-users prepare for the change to their roles, including interactive tutorials and training. Once you've delivered this content and presented the new service in a way that teams can understand, allow them to adopt it at their own pace.

Depending on the culture and shared vision, some organizations may be more adaptive to change than others. Regardless of where your enterprise sits along that spectrum, leave some room for people to express doubt and discomfort and trust that with enough time and education, these feelings will turn to discovery and value appreciation once the transition yields greater convenience and flexibility for your workforce.

Successful cloud phone deployment with Dialpad
These best practices are vital to ensuring that your cloud phone system deployment experience is as smooth and seamless as possible, without service interruptions for your customers. That's why Dialpad's product suite covers the full range of modern business communications, with a wide range of integrations and ultra-fast deployment.
Today, thousands of the world's most innovative businesses use Dialpad for its unmatched security, reliability, and scale. Try Dialpad for free to see how it can help you with fast setup, hassle-free deployment, and the ability to provision and manage users with ease and efficiency.
Deploy your new cloud phone system in minutes
Signing up for the free trial takes just a few minutes and will set you up with a virtual phone number, or take a self-guided interactive tour of the app first!