A best practice guide for users
Recording and Transcription Notification Guide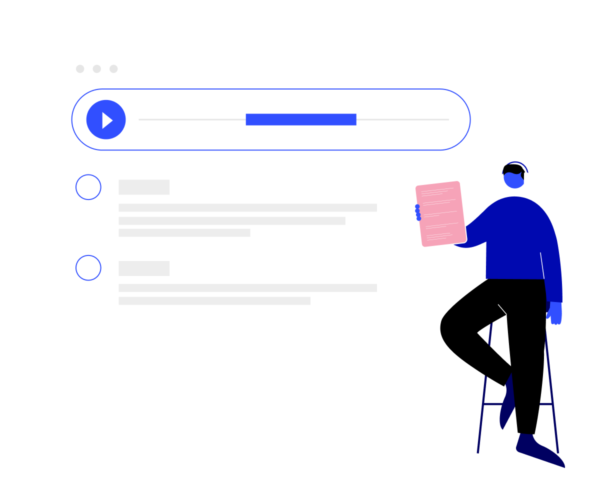 Intro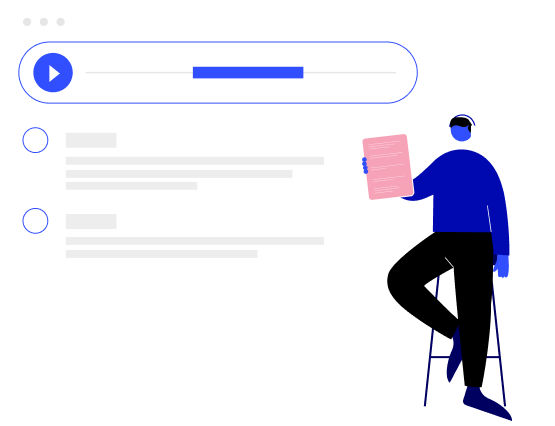 We take privacy very seriously at Dialpad. However, we're your business communications company, not your lawyer. It's your responsibility to notify your customers according to local law based on both where your business and customers are located. We can help you start thinking about how to do it right.
To that end, we've assembled some information and best practices surrounding customer notifications to help you get started.
Transcriptions vs Recordings
Call recording laws were written in the 20th century, long before smartphones, let alone Dialpad's industry-leading real-time transcription and analytics. Laws differ from state to state and country to country, and most of them don't distinguish between recording and transcription. For businesses, though, these potential distinctions don't change your basic approach: Don't be clever, just be compliant.
How to Notify Customers
Whether recording or transcribing, it's best to notify your customers. Still, easier said than done, right? No one wants to interrupt their sales pitch or customer support session to remind the other party that they're being transcribed or recorded. Here are a few tips on how to keep the friction of notifications to a minimum.
Inbound Calls
Squeezing in notifications at the beginning of inbound calls is the simplest way to handle the issue. In inbound calls, there's an increasing expectation from customers that their calls are being monitored. Use this to your advantage!
Phone Pre-Recording/Transcription
If you've ever heard the dulcet tones of a robot stating, "This call is being recorded for customer quality assurance," then you know the drill. We encourage you to add one of these notifications to your phone tree before an associate picks up the call.
Outbound Calls

While you may think it will be awkward to alert customers to call transcriptions or recordings when you're the one initiating the conversation, here are a few techniques that make that notification seamless.
In Conversation
It's best to get the notification out of the way. Inform the caller at the beginning of your conversation that you're recording or transcribing the conversation, and receive their affirmation or consent. We're fans of a quick, simple line like, "This is [your name] calling on a recorded line. How are you?"

If you're using a meetings platform (like Dialpad Meetings), the recording prompt is automatically included at the beginning of the call & marked at the bottom of the call screen when viewing from the web.
How Dialpad Can Help
Have you heard? Dialpad has several built-in features that you can use to your advantage regarding recording notifications and sensitive information.
Automated exceptions
Prefer not to mess with the call recording/transcription notification? We can automate that, too: Dialpad's exception list feature lets you identify area codes to automatically skip recording and transcription when calling (or when being called). No recording, no notification, no sweat.


Auditing
Dialpad is a major asset for compliance. Since we're already running a live transcription of your call, we automatically detect when your team notifies customers of transcription or recording and can produce a timestamp to prove it. Easy!


Pausing
Clients may want to redact a call or go off the record. If Dialpad is hosting the call and a customer is going to share sensitive information such as a bank account or social security number, the representative can choose to stop transcribing or recording altogether. They can also turn the transcription or recording back on if they are done sharing sensitive information.


Purging
Sometimes a client may need to purge a recording altogether. It happens! Clients always have the option to securely remove file transcriptions. Moreover, if you're using Dialpad for your audio recording, we can purge that record too. Contact Dialpad to explore these options.
We get it, call recording notification is thorny. This has just been the tip of the iceberg and does not constitute legal advice.
For specific questions surrounding call notification and your business, contact your lawyer. For general information around technology and the law, check out the Electronic Frontier Foundation, the leading nonprofit organization defending civil liberties in the digital world.