VoIP - Voice Over IP
With Dialpad, you can make crystal clear VoIP calls from any device. Using advanced architecture and the best in internet protocol technology, Dialpad is providing businesses with enterprise-level communications without the unnecessary hardware or high cost.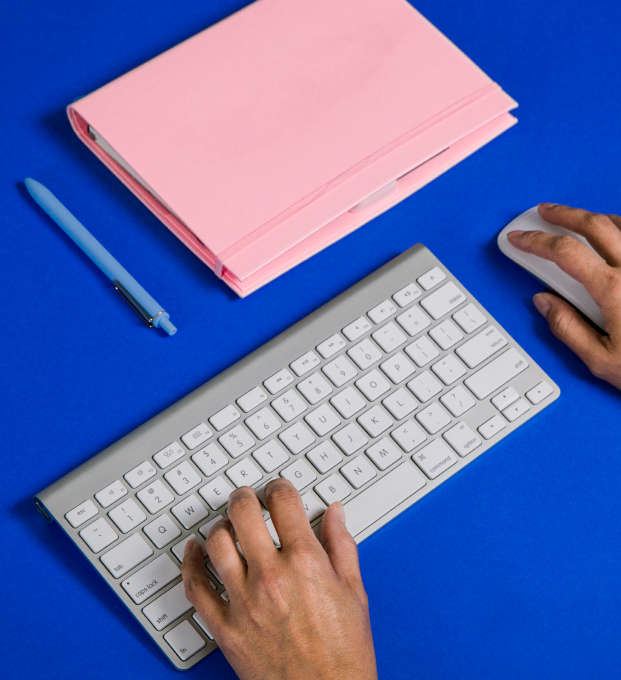 What is VoIP
VoIP, also known as Voice over Internet Protocol or Voice over IP, is a broad term for the many technologies that allow us to transmit voice over the internet instead of through a traditional phone network. It works by taking an analogue signal—like your voice—and converting it into a digital signal which can then be sent over the internet, to whoever you're trying to call.
How VoIP Works
Besides being a modern, cloud-based platform with no hardware to buy or maintain, Dialpad uses advanced VoIP technologies called WebRTC and Opus codec to cover the widest range of bandwidth. That means you get high definition clarity in every call—no matter where you're calling from.
Modern VoIP
Dialpad is more than just a VoIP phone system—it's modern communications for small business that provides your team with the tools they need to stay connected and productive no matter where they're working. The robust platform delivers HD calling, internal and external messaging, video calling, web conferencing, and the industry-leading integrations that keep you connected, collaborative, and productive from any device.
Frequently Asked Questions
Is Dialpad a VoIP phone company?
At its core, yes. Dialpad uses the latest VoIP technology to enable voice communications over the internet. However, Dialpad's feature-set reaches far beyond simple voice transmission and employs other state-of the-art technologies that make it the ideal phone system for modern businesses.
Does my smartphone use VoIP?
Any internet-enabled device—whether it's a smartphone, tablet, laptop—is capable of using VoIP. Whenever you make a call with Dialpad, it would be done using VoIP. However, if you make a call using your mobile service provider's phone number, it would use a cellular network.
Does VoIP use my cellular data?
Sometimes. If you're using Dialpad to make calls, send messages, or have meetings within your home or office's internet or WiFi network, it won't use any of your cellular data. However, it will consume small amounts of data when used over your own personal cellular service provider's network.
Can you call any phone number with Dialpad?
As Dialpad is essentially a VoIP phone system you can call virtually any phone in the world. Dialpad provides free VoIP calling throughout Canada and the United States while offering some of the lowest international rates available.
How much bandwidth do I need to use Dialpad?
The minimum amount of bandwidth required to use Dialpad is 100 kbps per voice session. The average bandwidth of most internet consumers in the United States is many, many times this number, so Dialpad should work seamlessly on virtually any cable or DSL internet connection.
How is Dialpad different from other VoIP companies?
Unlike many other VoIP service providers in the market, Dialpad's architecture ensures that call quality is second to none. Dialpad also offers messaging, video, and meetings—alongside helpful integrations with Google G Suite, Microsoft Office 365, and Salesforce—allowing you and your team to connect and be productive from anywhere.
Do VoIP phones work differently than desk phones and cell phones?
To the end user, the experience is the same—you pick up the phone or open the app, and dial the number of the person or business you want to call. The call happens exactly as it would on a traditional business desk phone or cell phone. However, what happens behind the scenes is quite different from traditional desk phones, and is what makes Dialpad better than other business phone options.