Omnichannel
Connect the channels and platforms your team uses to support customers no matter where you interact with them.
What is Omnichannel?
Omnichannel support means leveraging multiple channels (chat, phone, emails) to provide a seamless experience for customers. Where it differs from multichannel is that with omnichannel, the information and history of your customer aren't siloed in that one channel—just like your customer, it's fluid and passes through multiple channels to ensure both agents and managers have all the information they need to provide personalized support at scale.

Not sure if omnichannel strategy is the right fit for your business? Our blog post highlights what to consider, the benefits, and key steps to successfully deploying.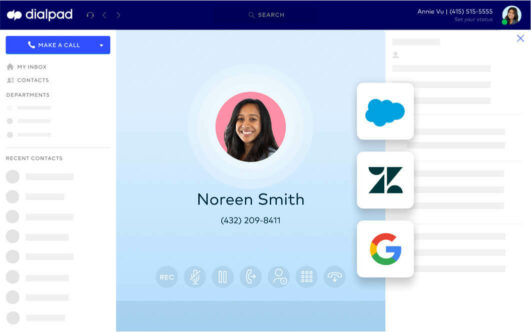 Provide The Best Customer Experience
By meeting the customer on their channel of choice you're able to create the best experience possible. Not everyone is an amazing writer and they would prefer to talk live on the phone. Or maybe the issue is best seen with video to diagnose quickly. Being able to use the best communication method for the customer helps you resolve things quickly and with less frustration.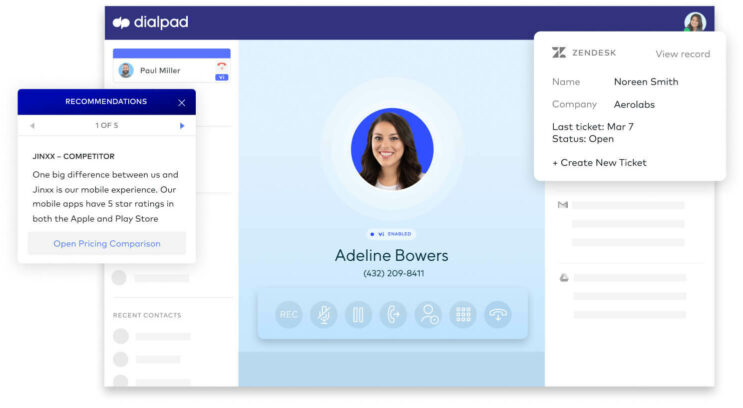 Unify Communication on a Single Screen
Dialpad integrates with all the apps you already use, and the ones you will in the future. Plus our open APIs allow you to connect internal systems. Whether you use the Dialpad CTI inside of another application like Zendesk or choose for agents to work from the Dialpad Desktop App all conversation history is saved. Agents see the customer context and previous conversations to ensure a personalized experience that doesn't leave agents asking the same questions over and over. Your customers will thank you.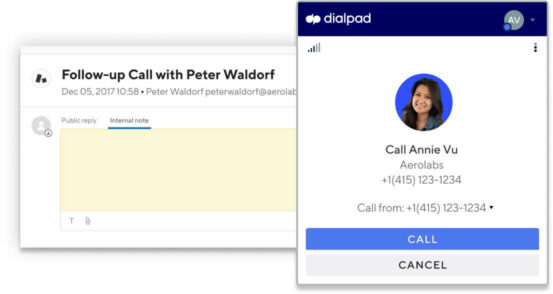 Actionable Insights
Because customers can get in touch with your business through many channels it's important to keep that context for reporting. Each interaction is part of a longer customer journey, not just a point in time. By knowing how often customers interact with your brand, and the distribution across channels you can tailor support strategies. Adjust hours for support personnel based on demand, improve training on important or undervalued channels such as video, and pick up on trends in customer conversations with Voice Intelligence. We'll help you stay ahead of the curve.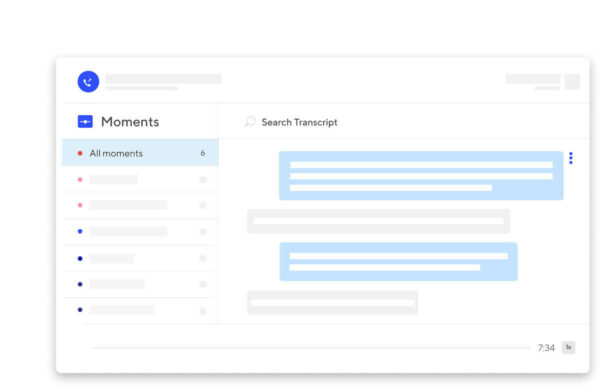 Frequently Asked Questions
Is Dialpad a ticketing system?
Dialpad Contact Center is not a ticketing system, but we make the help desk ticketing system functionality available through our integration partners.
Do I still need Dialpad if I have Salesforce Service Cloud?
Salesforce Service Cloud offers great solutions for chat, email, and social when it comes to customer support but you can rely on Dialpad Contact Center for your telephony needs. Dialpad integrates seamlessly with Service Cloud including Salesforce Omni-Channel routing.
Does Dialpad offer an all-in-one omnichannel solution?
While it is not an all-in-one omnichannel solution, Dialpad Contact Center integrates with other platforms to provide omnichannel functionality, like answering calls inside of Zendesk's ticketing system or syncing statuses between Dialpad and Salesforce's Service Cloud.
Hear What Real Dialpad Customers Say