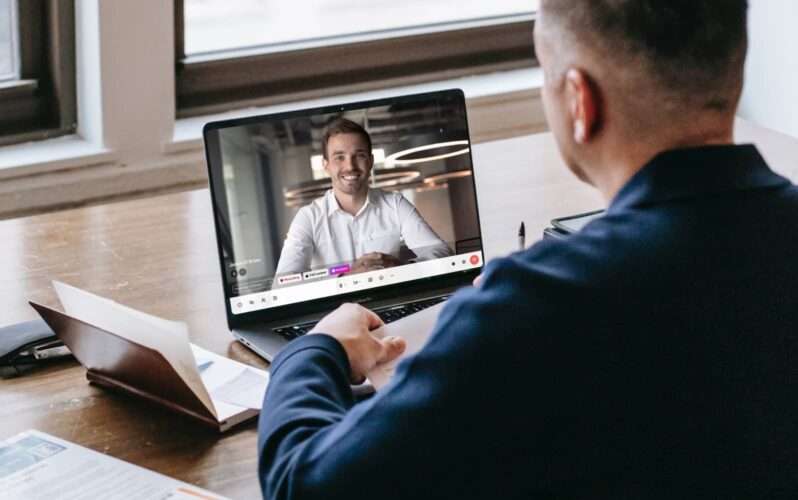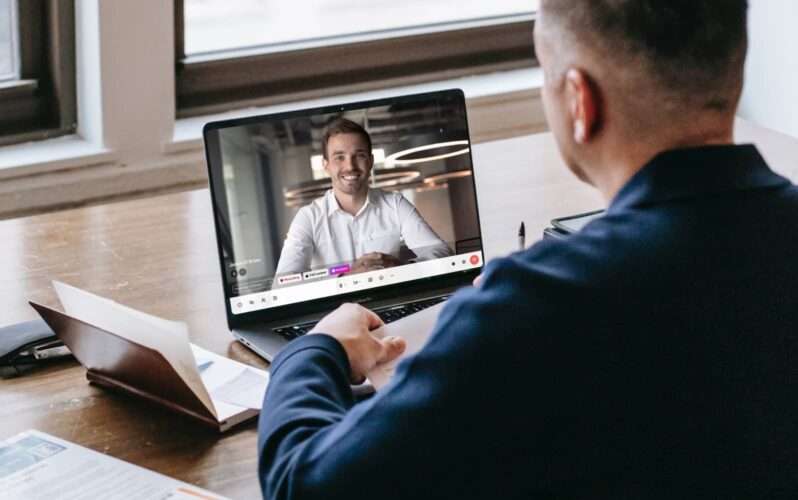 Segment
Industry
Integrations
---
So many job boards, so little time. How can business owners sort through a sea of applicants to find the right person for the job?

WizeHire is an award-winning online hiring platform designed to help businesses grow by streamlining the hiring process. Their easy-to-use applicant tracking solution recommends top applicants from 100+ job boards, while agents, known as "hiring coaches," provide expert guidance and support.
As WizeHire quickly grew, its phone system just couldn't keep up. Coaches needed a better way to ensure calls from their growing customer base were answered during business hours and busy business owners got call backs when they needed it. Their antiquated phone system had no routing flexibility, integrations, or call analytics to identify how they could improve their processes.
With a team working remotely across the country to support clients—and big growth plans on the horizon—they needed a better communications platform for their contact center that was easily scalable. Fast.
"All the features we were looking for in one package"
WizeHire's team began searching for a contact center solution, but none of them were quite right. Some were close, but lacked certain features they needed—like call recording, detailed analytics, or visibility into agents' calls. Others just had poor call quality (which is an even bigger consideration when you have a distributed support team).
Then they found Dialpad, which, according to WizeHire's VP of Client Success, Melissa Woodring, "had all the features we were looking for in one package."
Now, they can make changes to their call routing in just a few clicks. "Depending on what the customer needs, we can route them to a particular coach. For instance, someone calling for help with billing is much different than someone calling in for a salary recommendation," Melissa said. Well, Dialpad's intelligent call routing helps with that:
WizeHire also needed SMS messaging to support business owners on the go. "Based on client preferences, we're able to use Dialpad to communicate with them through both calls and texting."
As Diana Simmons, Senior Manager of Coaching Operations, explains, WizeHire is testing out new ways to contact clients via SMS. For instance, they're currently using SMS messaging to send video clips to clients, to see if that improves responsiveness. "Dialpad's support team was very helpful in helping us to understand the options available so we could move forward with those initiatives," Diana adds.
And the scalability that Melissa wanted? She got that with Dialpad, which lets her team add new users in just a few clicks without any IT help. "We can make changes instantly in the dashboard," says Melissa:
"With Dialpad's analytics, we have much better visibility"
Before Dialpad, WizeHire had no way of analyzing their call metrics. They suspected they were missing calls, but they couldn't see when or why.
Now, they can see all their analytics from a convenient dashboard:
Need to know when the most calls come in? There's a heat map showing the busiest hours of the day.
Not sure why an agent is missing calls? With Dialpad's analytics, they were actually able to figure out that an agent just forgot to turn their work phone off after their shift. (Hey, it happens.)
"
With Dialpad, we have much better visibility and a much better handle on our call analytics. It's been really eye-opening.
"
Melissa Woodring
VP of Client Success
With coaches across time zones, WizeHire can keep the phone lines staffed from dawn until dusk; everyone can work a full day within their own time zones without leaving the contact center unattended. But there are still some times that are busier than others. So how can they prepare for those?
"Dialpad's analytics really help us with our staffing," Melissa explains. "It's helped us see if the phones are busy during a specific time, when we have gaps in our coverage, and which shifts we need to hire for."
By leveraging Dialpad's suite of features WizeHire has improved their callback time by 50%, and they're finding more ways to optimize their client response processes. WizeHire's team has been able to focus on improving their availability, whether on the phone or through SMS messaging.
They're more responsive, more accessible, and are always looking into new ways to connect. According to Melissa: "All clients have different preferences for how they're contacted, so we're always looking for new ways to grab their attention."
Instant assistance: just add keywords
WizeHire uses Guru, a knowledge base filled with answers to commonly asked questions, as a tool to help their agents. Before Dialpad, coaches would search Guru to find the answer they needed to help the client, but it took quite a bit of time to toggle between different apps during customer calls.
Now, with Dialpad's Real-Time Assist (RTA) cards, the answers to clients' questions automatically pop up on agents' screens!
How it works in a nutshell: Dialpad Ai (which can also transcribe calls in real time, by the way) can pick up on keywords or phrases being spoken on a call. Once it hears a keyword, it automatically shows the coach a card with the answers right on them:
But since WizeHire already had all their answers stored in Guru, it would have been a real shame to just let that database go to waste.
"We took the link to our Guru card and put it directly into the RTA card," Melissa explains. "That way, when a keyword comes up in a call with a client, the card automatically pops up with the corresponding Guru link."
(Yes, you can even insert links into RTA cards.) Diana adds that "By creating RTA cards that link to the existing Guru cards, we're able to continue relying on our existing database of knowledge and, in effect, sync the information in Dialpad."
So now, for instance, if a customer asks about "best practices," the coach will see an RTA card linking them to a Guru page filled with advice for hiring best practices. If someone asks about "pricing," it'll send the agent a link to the price list.
All that means one thing: instant answers and better client service at a moment's notice.

"
Dialpad helps give our coaches a level of confidence, because they know someone is there to support them when they need it.
"
Melissa Woodring
VP of Client Success
But what if someone is struggling during a call and needs some help from their team lead? Well, the leads can listen in on calls or see the transcripts in real-time, allowing them to hop in the instant they're needed.
"It wasn't long after we got Dialpad that I had my first experience with this," Melissa recounts. "A coach was on a call with a client and was unsure of how to help the client at the moment. I was able to jump in and send them a message telling them what to say, and the client was so happy because we helped them immediately. That was a great experience."
Integrations: All their communications in one place
WizeHire's team was already using Slack for their internal messaging—but they wanted a way to see callbacks, voicemails and SMS text messages in one place too.
Enter: The Dialpad + Slack integration.
"What we've been able to do with Dialpad (that we really love) is create one central channel in Slack. When voicemails come in, they go right into that channel and whoever's available can grab it."

"
We love that Dialpad integrates with Slack. We can return every call if we can't answer them live, and Dialpad allows us to do that really easily.
"
Melissa Woodring
VP of Client Success
In the past, texting was a last resort for WizeHire, so they'd only send around 30 texts a month. That was becoming a problem, because let's face it, most people today prefer text messaging over other communication channels. So, WizeHire also integrated Dialpad's SMS messaging feature.
"We feed all of our text messages into the Slack channel so our coaches can jump in on them as quickly as possible," Melissa said.
The result? WizeHire's coaches can now respond to texts almost immediately, and average around 200 texts a month!
"We have a lot more visibility into our messages with Dialpad," Melissa adds. "Being able to pull so much information into Slack with the Dialpad integration has been really helpful."
👉 Fun fact:
Dialpad actually has a fully-integrated communications platform, so you can send SMS/MMS + team messages, make phone calls, have video meetings, check voicemails, and more—all in one place without needing separate messaging and phone apps.
When it's all said and done, WizeHire's coaches are able to help more clients and resolve their issues more quickly. Their contact center solution can now grow with them, integrates with the tools they use, and includes analytics that help Melissa and her team double their response time.
"Dialpad came with all the solutions we needed."
See how Dialpad
Ai Contact Center works!
Get a personalized walkthrough of how Dialpad can help agents and supervisors communicate with customers and prospects, from anywhere.