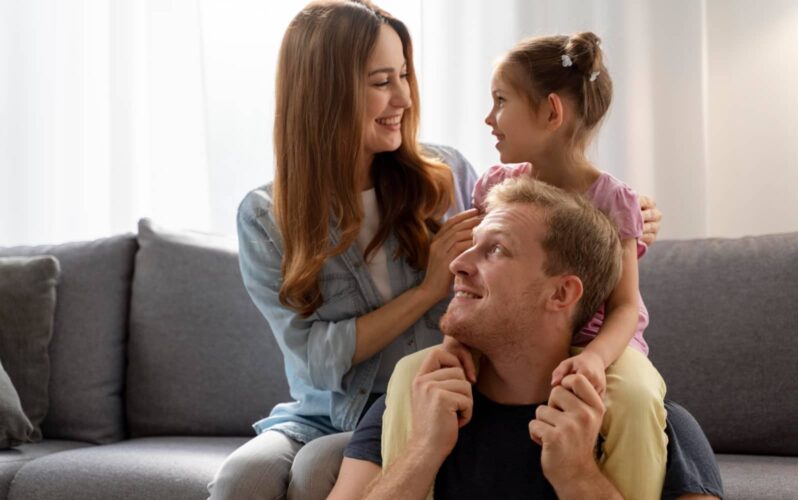 ---
As you might guess from their name, Friday Health Plans, also known as Friday, is not your typical health insurance company. It's built for consumers who buy their own health insurance, like independent consultants, freelance pros, tradespeople, service workers, and anyone who doesn't get health insurance through their employer.
Their health insurance and benefits are affordable for independent folks and their families—because Friday's plans are offered on the Health Insurance Marketplace as part of the Affordable Care Act.
Friday Health Plans focuses on overall simplicity so they can offer low health insurance prices to more consumers. That's why operational efficiency, top-notch customer service, and smart technology are of utmost importance to the way they operate.
The problem: their existing phone service provider suffered from frequent system crashes, the technology remained stagnant, and it was hard to analyze calls. It was clear that Friday's customer service team of around 700 in five states was quickly outgrowing their business phone system. Friday Health Plans' technology advisor, 5280 Teledata, recommended Dialpad's solution to fulfill their requirements.
We chatted with Edwin Cruz, Senior Director of Customer Service at Friday Health Plans, to learn about their experience switching to a communications provider that served their needs better.
"Dialpad was just better suited for our needs because of the focus on AI and data"
Friday had a big issue with their existing communication solution—they didn't see any updates to the technology. With the number of times the system was failing and lack of features, they needed a solution that could grow with them instead of interfering with their operations.
Although the team considered several voice solutions, Dialpad stood out because of its innovative features like live voice transcription and analytics dashboard. "With our growing company, we needed to be able to extract call data and look at it in real time. We liked that Dialpad lets us pull analytics right away," Edwin says:
"We've only had Dialpad since October last year, and we're constantly seeing updates with the system. We love that you're so innovative, you look into our needs, and deliver what we want. Dialpad was just better suited for our needs because of the focus on AI and data."
More effective call coaching and training with AI transcriptions
Friday runs a lean team, which means their team has to be as efficient as possible. When it comes to training the team and reviewing calls, Dialpad Ai's real-time transcriptions let team leads monitor all their active calls easily. With a team of around 700, the time savings averaged to at least 2 hours a week.
"Team leads can easily pull up calls and quickly look through the transcriptions to understand the gist of the discussion," Edwin says. "Dialpad's live transcriptions help us save time when determining who's been in a heated call and needs some help":
Screen capture is another feature that helps Friday's training team work more efficiently and accurately. "Our training team can show an individual exactly what's wrong in a call and how to correct it. The call recording is probably one of the biggest features for our training team," Edwin says.
"Before, they had to just listen to the call, imagine where people were going with it, and hope they could figure out what was wrong with the call. Right now, they can see exactly what's going on."
Seamless call escalations with Ai Sales Center
Friday's nursing and managerial team also need to communicate with clients directly for specific client issues. When calls need to be escalated, they use Dialpad Ai Sales Center to give clients a direct communication line to managers and directors in all five states.
"Because the nursing team can access information from the contact centers, they can communicate with clients better," says Edwin. "Managers and directors can also easily run analytics and see how escalated calls are performing. And now, we have a phone tree with different 800 numbers for every state. Eventually, we'll switch over to having just one number."
Saving 10 hours a week with real-time analytics and live dashboards
Before, pulling call reports was a pain for Friday's team. "It was a headache to pull reports. Nothing was real time for us. It was challenging to know how our team performed in the last hour, for example," Edwin says.
Now, real-time analytics make reviewing reports a breeze. Friday's team can find out what clients are complaining about most, what products and services they like, and how the team is doing at any time:
With the live dashboard, Friday's team can see full summaries of their contact center's performance at any time, including handled calls, talk time, missed calls, and abandoned calls.
"I can pick any contact center to review in the moment and see how it's performing right away," Edwin says.
The team also uses heatmaps to show call volume patterns and average speed at which calls are answered. This way, contact center managers can see which days of the week are busier than others and schedule the team accordingly.
"Pulling reports and reviewing analytics for each contact center is easy. I could pick and choose one or all the contact centers to review their analytics and see how they're performing. Heat maps are also great for us. It's saved us about 10 hours a week," Edwin says.
Up next: Ai CSAT and Real-Time Assist
Now that Friday has succeeded at saving time, training its team more effectively, escalating calls more seamlessly, and reviewing call analytics easily, they're looking at ways to use Dialpad's RTA (Real-Time Assist) cards to help the team serve clients better. They'd also like to use Ai CSAT to automatically collect CSAT scores on every call and improve call escalations.
We can't wait to see Friday explore more Dialpad features so they can provide affordable health insurance to even more consumers!
Managing an
insurance firm?
See how you can use Dialpad Ai Contact Center to provide better customer service and uncover more conversational insights. Book a demo, or take a self-guided interactive tour of the app first!