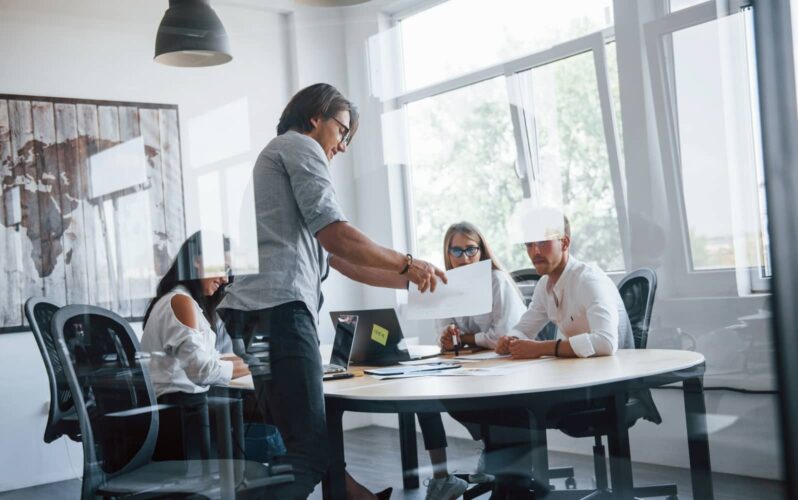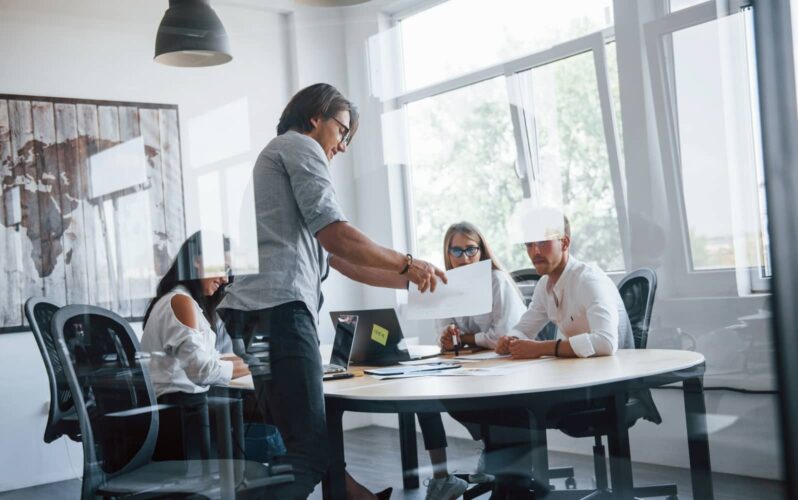 ---
PowerDMS is a cloud-based document management solution, with five products that cover everything from policy compliance to wellness. Their IT and customer support teams have to be agile and ready to go at a moment's notice… which can be tricky without a good communications platform or business phone system.
According to Casey Hostetter, Director of Customer Service, their old contact center provider "had a big habit of over-promising and under-delivering when it came to the future of their products." Even when the promised mobile app came out, he recounts, "they said 'actually, we're going to charge people to use it.' That's what pushed us away."
On top of all that, Casey adds, "the reports were kind of a nightmare."
Finally, the team at PowerDMS had enough. Casey teamed up with IT Manager Steven Barbarich, and the two began looking for a new cloud-based solution that would deliver on their promises ( without charging extra for everything).

Getting into the WFA mentality
So what was it that drew PowerDMS to Dialpad Ai Contact Center? "A lot of it was the customer service," Steven says. "Immediately, I felt like it was customer-centric." And after the runaround they got from their last provider's customer service, that was a welcome relief.
Of course, that was just the start. They wanted a cloud-based system, and Dialpad is made in the cloud. That means they can add seats with a tap, updates are automatically pushed out, and of course, PowerDMS' employees can work anywhere with an internet connection.
"We're a smaller company, we like that work from anywhere mentality," Steven says. So Dialpad's ability to be used on any computer or mobile device (or even just any web browser) is a big plus. (And it all comes included—no extra fees for the mobile app.)
Actually, Dialpad is getting new features added all the time, and none of them cost PowerDMS extra. The updates are pushed out automatically, and everyone at PowerDMS can start using them immediately.
"
We've never had a problem with transparency from Dialpad. We still touch base with the account manager, who gives us updates on everything—even things I've forgotten about.
"
Steven Barbarich
IT Manager, PowerDMS
Adding AI to the contact center
One key feature that PowerDMS can now use with Dialpad is its artificial intelligence, Dialpad Ai: voice-based artificial intelligence that assists agents on every call. According to Casey, it's has been "100% helpful, from a few different perspectives."
So, what exactly does Dialpad Ai do that's so helpful? For starters, it transcribes calls in real time (and has the most accurate transcriptions available, with more than three billion minutes of voice analyzed). This not only helps agents with note-taking, it also lets supervisors help with calls as soon as they're needed.
"Dialpad Ai is especially helpful from a manager perspective because I can read the call before I jump in," Casey says. "And it's massively helpful from a QA perspective, because I can glance through the transcript and see what customers are saying."
But what if a manager isn't there to jump in, or a customer just has a question about something the agent isn't sure about? That's where Real-time Assist (RTA) cards come in. As soon as Dialpad Ai hears a keyword, it immediately presents the agent with a card containing information they need:
A few of the topics that they've set up RTA cards for:
How to set up an assessor

How to change admin credentials

Specific troubleshooting concerns

And more!
"Dialpad's RTA cards are really helpful for my team," says Casey. "Whenever they're on a phone call and they get asked something, I can create a card based on the verbiage in the call."
And how do they know what customers are asking about? They can create Custom Moments to identify how often certain words or phrases are used, so they can track trends, review calls, and even alert managers in real-time:
"I use Custom Moments for quality assurance," Casey explains. This includes tracking how often calls are transferred, when managers need to step in, and even how often customers request a sitekey change.

Analytics for every call
One thing that was missing from PowerDMS' old phone system was analytics. The best they could do was use Looker to gather data and export it for reports. Well, that's no longer the case, now that they have Dialpad's built-in analytics.
"
Instead of having to download a report every month, I just use the analytics reporting in the app. I don't have to download or parse anything—Dialpad is the easiest part of doing my reports.
"
Casey Hostetter
Director of Customer Service, PowerDMS
All the analytics they need are right there on a single, intuitive dashboard. It's got everything from overall call volume to average call length, even down to how long individual employees spend on calls:
Plus, with Dialpad's heat maps, they can easily see when the most calls are coming in and even their average speed to answer, and make sure their contact center is fully staffed for the busiest hours (and not over-staffed during the least active times):
"I include the heat map in my monthly stat reports," Casey says. "That way, not only do I get to see it, but my team and company leadership can see it too."
PowerDMS used to struggle with their business phone system, between frequent crashes and broken promises. That hasn't been an issue ever since they switched to Dialpad, and the customer support and IT teams have been able to work better than ever before.
Take Dialpad for a spin
Sign up for a 14-day free trial to get phone calls, video meetings, and instant + SMS/MMS messaging in one place. It takes just a few minutes to get started, and you'll be set up with a virtual phone number too!