Customer Stories
Dialpad supercharges InfoTrack's contact center in the cloud
When businesses move their contact centers to the cloud, they need to know their agents will be able to continue providing excellent service to their customers at all times. At the start of the COVID-19 pandemic, as businesses began moving to a work-from-home and work-from-anywhere style, it became all the more necessary to ensure a swift and smooth transition.

"Covid accelerated businesses, in particular the call center industry, in terms of utilizing or using the cloud based technology system such as Dialpad we were able to continue working without missing a beat."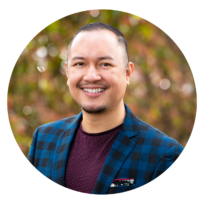 Fernan Kalaw
|
Director of Customer Support
InfoTrack, a legal software solution company, made the transition in the summer of 2020. To better provide important services like court filings, process serving, and litigation support for its customers remotely, they had to move to the cloud. Until that point, the company had used on-premises business phone systems, which the IT team kept up and running. But when InfoTrack needed to modernize, it turned to Dialpad.

Why Dialpad?
InfoTrack needed a solution that could let its agents and specialists handle email, chat support, and telephone support. With employees switching to work from home, it was important that the new contact center solution could enable all of that from anywhere, regardless of what devices the agents used.
"With Dialpad, we were able to do that, because it's in the cloud, therefore everyone can take the phone calls for all of our customers wherever they are," said Fernan Elacio Kalaw, Director of Customer Support at InfoTrack. "That's the biggest change that happened for InfoTrack."
Dialpad was able to get InfoTrack set up quickly, so the agents could continue working and assisting customers without any problems. Dialpad also integrates with Salesforce, so it was easy to integrate InfoTrack's existing CRM solution of choice with Dialpad's cloud-based contact center platform. Not only was the transition seamless, InfoTrack's team quickly found there were multiple benefits to their new contact center solution.

Benefits of Dialpad
After switching to Dialpad, the first thing Kalaw noticed was the ease of use. The real-time dashboard, analytics, and historical data gathered all the pertinent information in a clear and coherent form, providing a solid overview of the contact center.
For instance, the heatmaps feature proved particularly helpful for Kalaw. It presents a clear chart showing times of the day and the call volume during those hours, clearly color-coded for the admin's convenience. With it, InfoTrack could create a staffing analysis to determine when they needed more agents on call, without even needing a formal workforce management application.

Voice Intelligence (Vi): What They Didn't Know They Needed
Perhaps the biggest benefit was the power of Voice Intelligence (Vi). Both admins and agents alike gained new insights and assistance from Vi which helped with training, agent performance, and overall customer satisfaction.
Vi came built in to Dialpad Contact Center, and allowed InfoTrack supervisors to perform their own quality management. Vi automatically creates transcripts in real time, which are readily available for supervisors. The transcripts include Call Summaries, along with highlights and key moments to help supervisors discover teachable moments without needing to listen through entire calls.
On the agent side, Vi helps keep agents informed and on-track with Real-Time Assist cards and notes. Vi can help direct conversations and chats while helping agents provide live support and coaching to handle detailed or unique questions that customers may have. And after the call is done, Vi gives agents highlights from the call, like takeaways and specific questions directed at them.

Happy Dialing
Thanks to Dialpad and its Voice Intelligence, InfoTrack's contact center team became better equipped, informed, and empowered to assist customers. No matter where the agents are working, they can move faster and more efficiently.
Although the pandemic necessitated a sudden shift to a remote working environment, InfoTrack made that transition easily with Dialpad. Not only did InfoTrack's contact center team manage to move to the cloud quickly, with minimal set up, but Dialpad's platform has enabled them to work smarter and provide even better service.
"There are only a few solutions out there that could handle this, and I'm so glad we ended up with the best because it provides us with all of the flexibility and solutions we needed to provide excellent customer support remotely."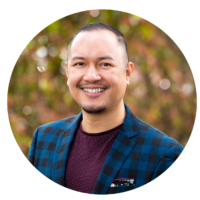 Fernan Kalaw
|
Director of Customer Support