Back to Customer stories
Healthvana provides a better patient experience with Dialpad's AI-powered voicemail and call analytics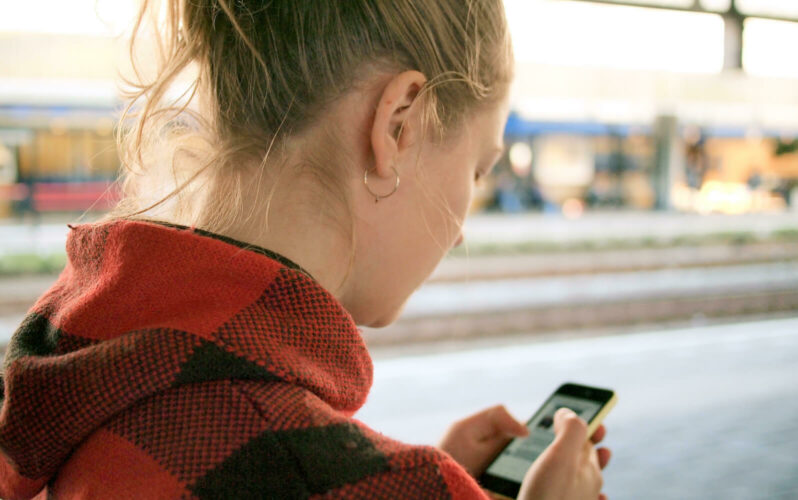 ---
Healthvana is a mobile-first patient platform used by local public health agencies, labs, and providers to easily engage with patients and provide important information, from vaccination records and test results to targeted messages. While these are important tasks in any ordinary situation, they've become especially critical since the start of the COVID-19 pandemic.
To date, Healthvana has delivered over 10 million COVID-19 results to patients and provided critical patient support, especially to those in underserved communities.
So it would certainly be a problem for Healthvana and the communities they serve if their phone system wasn't any good.
Unfortunately, that was the case—at first.


Healthvana's old phone system was a very basic service that was increasingly difficult to use as a team. The company's voicemail inbox wouldn't automatically sync across agents, so it took more coordination and frustration than needed just to make sure two people weren't working on the same customer ticket. And it didn't even have any extra features aside from calling and voicemail—not even analytics.
Gabriella Palmeri, Business Operations Associate at Healthvana, and Susie Castillo, Recruiting Coordinator and Patient Phone Support Lead, knew it was time for a change.
Providing a better patient experience

After Healthvana switched to Dialpad's healthcare phone system, the company quickly saw an increase in productivity and overall ease of work, as well as their ability to help patients in underserved communities.
When patients call Healthvana, they leave a message with their relevant information, like their name and appointments, so the agents can gather the right details and call them back. With Dialpad's AI-powered voicemail transcriptions, now it's even easier to gather the information they need from a convenient transcript.
Then, they can call the patient back immediately with just a click:

"
It definitely helped increase our productivity within the team, in terms of reaching patients in a more timely manner and handling situations quicker. The team has fewer questions about who answered what voicemail—because we can see that within Dialpad. Our phone support team is a much more efficient and well-oiled machine than it used to be.
"
Susie Castillo
Recruiting Coordinator/Patient Phone Support Lead
Reaching patients in underserved communities is important to Healthvana, but that can be a tricky task without the right communications platform. Patients there might not have easy access to cell phones or the Internet, and English may not be their native language.
"Our patient support team is bilingual," says Susie, "And we use Dialpad seven days a week to communicate COVID-19 test results to these patients, explain how to properly quarantine, and provide them with helpful information that can be life-saving in some cases."
Dialpad also keeps Healthvana's team more connected and coordinated. With the old system, the voicemail inbox didn't sync properly. They'd have to constantly refresh their inbox to see what voicemails had already been responded to and deleted by another team member, and it would only display about a dozen messages at a time.
"Many of the patients served by our customers are Spanish-speakers and are from underserved communities. Dialpad has been an instrumental partner to our customers throughout the pandemic."
Considering they could have up to 200 messages to respond to, just finding the right voicemail and making sure it wasn't already replied to took an unnecessary amount of time and effort.
Now? Everything automatically syncs, so they can instantly see what messages are handled and which ones still need replying to.
"I can click on a voicemail and see that someone from our team is calling that patient, so I can skip that one knowing they're being helped."
Plus, they can even reply via text message from the desktop or mobile app if customers prefer SMS to phone calls.


An easier way to communicate test results quickly
Once the COVID-19 pandemic began, Healthvana's workload increased significantly. According to Susie and Gabriella, their inboxes were flooded with questions about COVID tests, vaccinations, and more. The biggest challenge was getting back to everyone as quickly as possible.
Healthvana's team was able to move quickly, now that they had Dialpad keeping everyone connected and coordinated. "Having Dialpad has been a huge help for the phone support team," says Susie. "We can be more productive and reach those patients in a more timely manner."
Whenever a customer left a message with a COVID-related question, they could identify it and reply quickly without missing a beat. Even customers with limited phone or Internet access could still be reached quickly.
"Typically, patients without Internet, email or cell service tend to be elderly. They'll give us their phone number when they get their COVID-19 test and we call them with their test result when it's ready."

Thinking of moving your practice to cloud-based communications?
Download this guide to learn about what you need to plan for.
Actionable analytics at last
With Healthvana's old phone system, they had no analytics for their phone calls. All they could track was their emails.
Dialpad provides call analytics that gives Healthvana a clear look at all levels of their business communications. When do the most calls come in? How many calls are employees returning per day?
Before, they had no way of knowing. Now, all the information is available from a clean and user-friendly dashboard, including metrics on both a company-wide level and individual scale:

The individual metrics have also helped Healthvana give kudos to employees for their hard work. When someone goes above and beyond, they can recognize that and thank them.

"We have weekly team meetings, and it's nice to be able to share with the team our numbers and also give some extra snaps to folks who are working really hard and making a lot of phone calls."
With Dialpad's automatic voicemail and call transcriptions, in-depth analytics, and collaboration features, communications has never been better for Healthvana. The whole team can work beautifully, whether it's reading through voicemail transcripts (instead of having to listen to each one) and calling back with a click or texting customers the info they need.
Ready to improve
your patient experience?
Dialpad isn't just a healthcare phone system. It's one unified communications platform. Try it free for 14 days, or take an interactive self-guided tour.