Screen Capture
Dialpad can help record contact center agents' entire screens during customer calls so managers can better assess agent performance and provide valuable feedback.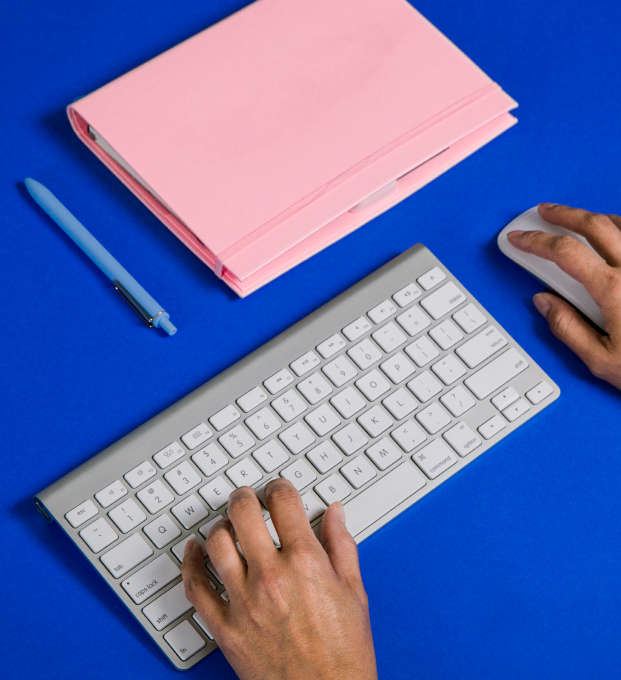 Better Support for Your Support Agents
Working in a call center involves many highly complex business processes, and simply listening to agents' conversations can rarely provide a comprehensive understanding of their performances. With Dialpad Contact Center, managers can capture and record agents' screens to review details of their workflow and provide the tailored support that their agents need.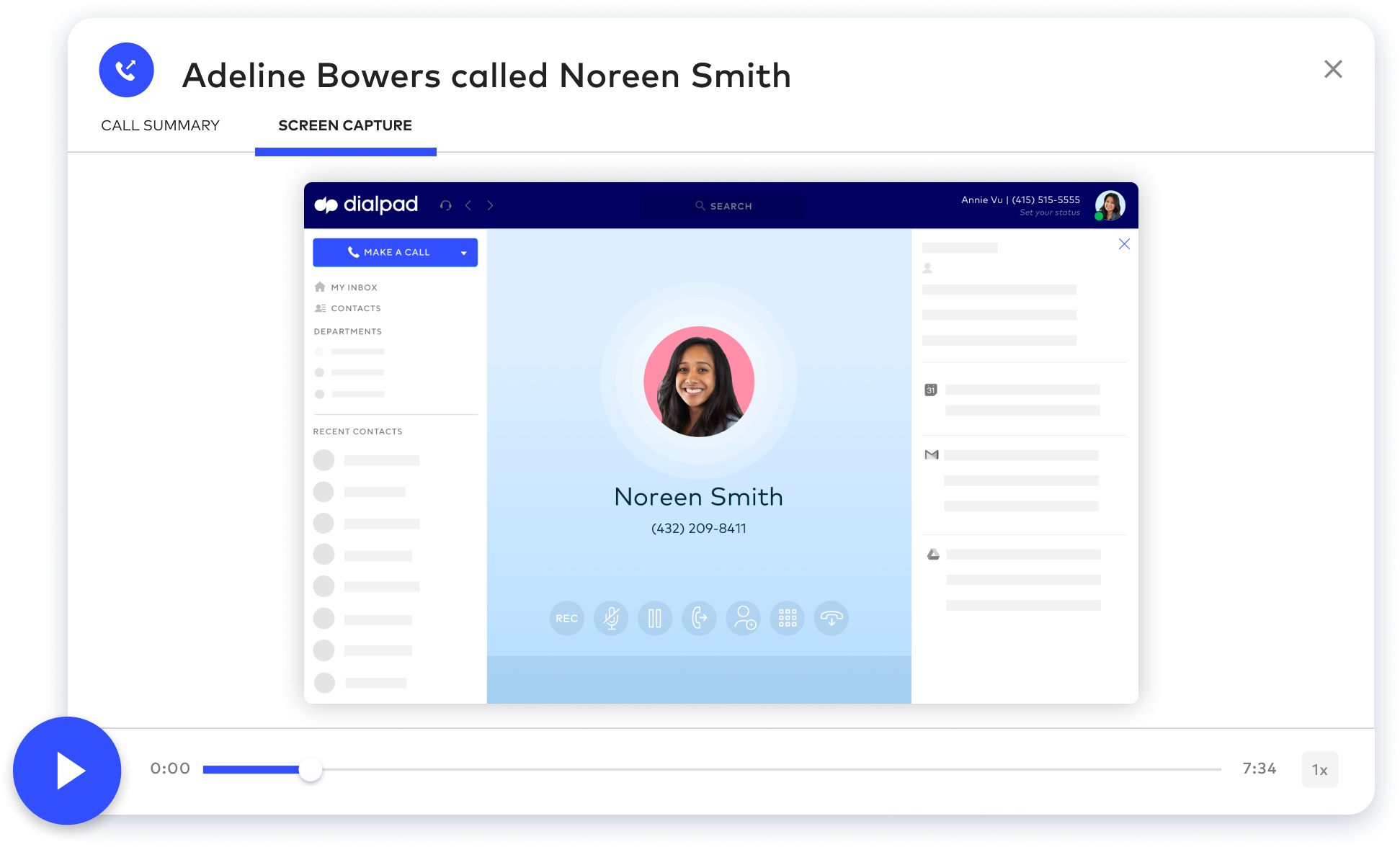 How Does Screen Capture Work?
Contact center managers can simply toggle on this feature for each call center they manage straight from the Dialpad web portal. Changes reflect in real-time and will start working immediately.

When an agent starts taking calls (or placing them) their entire screen will be recorded until they complete the call and hang up.

After the call ends, the screen recording, along with the Voice Intelligence call transcription, is automatically saved to Dialpad and can be accessed from call history in analytics.

Calls that have had their agent's screen recorded will show a video icon next to them, making it easier for managers to spot in their list. Managers can then expand the call details to view the call transcription, playback audio, and toggle over to the screen capture recording (with the ability to toggle between video recording and transcription).
Record, Evaluate, and Coach
Screen Capture is a great way for contact center managers to conduct quality control and provide better coaching. Instead of just listening back to a call or following along with a transcript, managers are now able to see what steps the customer support agent took during a conversation. Were they using the right systems? Were they working efficiently? Were they multitasking and catching up on sports highlights mid-call?

After the managers listen to the voice recordings and view agent screens, they can evaluate the interaction holistically and help the agent improve by providing specific feedback and targeted coaching.
Frequently Asked Questions
Do you have to pay extra for the Screen Capture feature?
Nope. Screen Capture comes with your Dialpad Contact Center Pro and Enterprise accounts with no additional charge.
Do I have to enable Voice Intelligence to use Screen Capture?
Nope, although we suggest pairing both together to get the most holistic picture you can of your agent's activity.
Does Screen Capture change anything for the call center agent?
Aside from getting a notification that the screen is being recorded, nothing else changes for the call center agent.