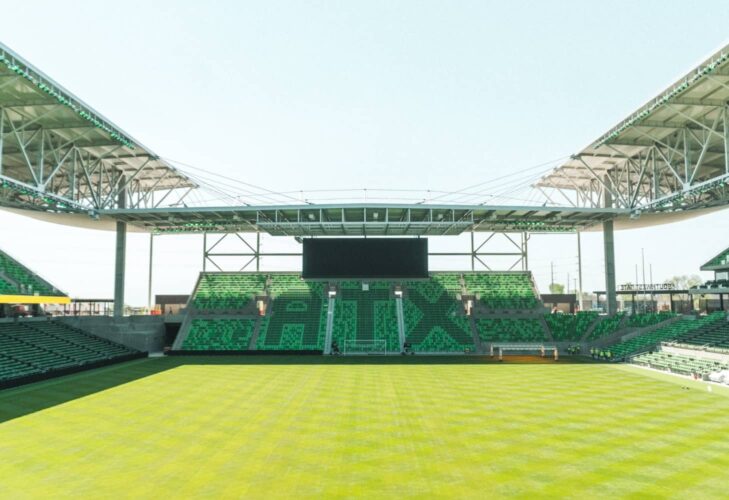 ---
See how Austin FC migrated to a new phone system to handle ticket sales, customer questions, day-to-day stadium operations, and more.
With all the excitement of a soccer game, it's easy to overlook how important communications are behind the scenes. Everything from managing mobile payments and ticket sales to contacting the teams and fields for upcoming games relies on a good communications infrastructure—something Austin FC was in need of.
The team previously used a service that provided limited capabilities, and needed something more modern. Between the team traveling to new locations for their games and the IT team working remotely during the pandemic, it became increasingly clear that a flexible, cloud-based communications platform was the way to go.
"For, for me, my job the biggest stressors are mainly connectivity," said Ryan Fannin, Vice President of Information Technologies at Austin FC. "Making sure everything works, everybody's connected, and everything's smooth for our staff and our fans."
With a phone system that had no routing, analytics, or flexibility, they simply weren't getting what they needed. So where did Austin FC go for a modern hosted business communications platform?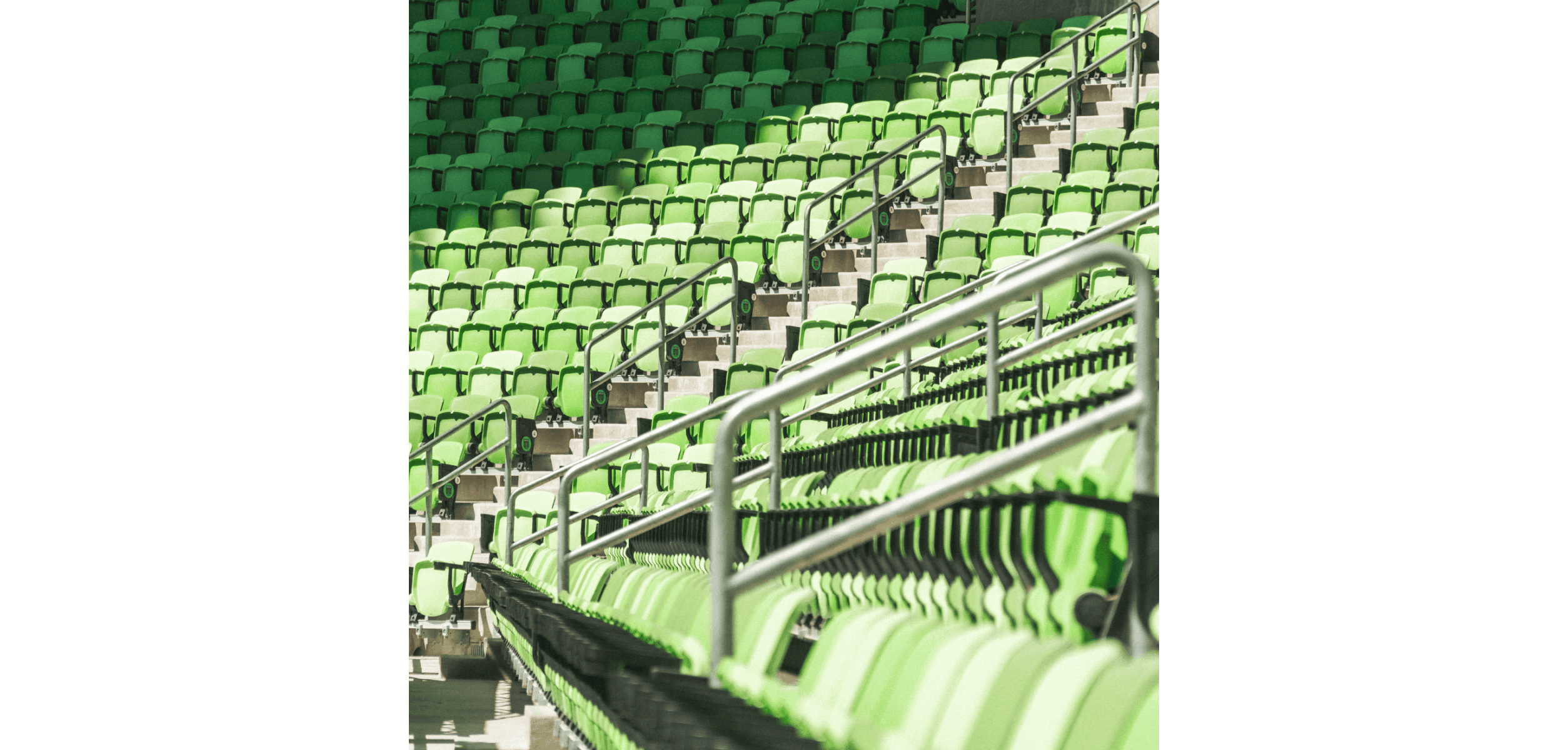 A seamless transition to modern communications

When Austin FC found Dialpad, they quickly realized that not only did Dialpad have the modern features and analytics they needed, but Dialpad even has an office in Austin, which Austin FC viewed as a "home team advantage."
"
I was looking for something more modern, and I was able to find that with Dialpad. It allowed us to seamlessly transition from the office to home, and it's been huge during this time of work from home during the pandemic. We're really fortunate to have found Dialpad.
"
Ryan Fannin
Vice President of Information Technology
After Austin FC signed up with Dialpad, they quickly ported over their business numbers and began training their team. With 180 employees needing their own numbers, as well as phone numbers for concession stands, ticketing, and so on, there were a lot of virtual phone numbers to port and set up. But the process was quick and painless, which is a relief to anyone who's had to port numbers over to a new phone system in the past.
Now, Austin FC's employees can use their business numbers as softphones on their computers or mobile devices, while locations like concession stands can continue using hardphones where anyone on duty can pick up the phone and answer calls.

Bringing communications, office, and sales together
After launching, Dialpad seamlessly integrated with the Microsoft platform Austin FC was already using. That made things easy on Austin FC's team, since it allowed them to use Dialpad and Microsoft 365 together, without needing to constantly switch between the two.
"
We're across three locations—we're enterprise-level at our stadium, with multiple phones. So the flexibility and integrations with Office 365 is one of the core software pieces in our stack, so seamlessly integrating there was also key.
"
Ryan Fannin
Vice President of Information Technology
On top of that, Dialpad's integrations help Austin FC with ticket sales, customer outreach, and other sales-related purposes. Since Dialpad integrates with Salesforce, Austin FC's sales representatives can instantly access information about whichever customers they're speaking to while on the call.
Not only does that make life easier for the sales reps, it makes each call better for the customers—no more having to provide the same information over and over each time they get a new agent on the phone.
"
Being able to seamlessly add those call records into an account for the rep to look back on and gain notes, not only for that case, but also if a rep were to leave, we don't lose those records. So the integration with Salesforce is fantastic.
"
Ryan Fannin
Vice President of Information Technology
Making that sale
Speaking of sales reps, Dialpad has helped improve the day-to-day work and efficiency for the sales team. Thanks to Dialpad's messaging features, the sales team can communicate with supporters, fans, and customers on any platform. If a customer wants to send a text, the sales reps can receive it—and reply on the same number they use for business calls—all in Dialpad's app.
Plus, they can coach new sales reps more easily with Dialpad Ai, which can recognize keywords, customer sentiment, and agent performance in real-time.
Does the customer have a question about pricing? Dialpad has all the pricing information available for the agent at a glance. (Is the agent, like, using too many, umm, filler words? Dialpad will let them know so they can watch out for it.)

Getting great insights with analytics

Austin FC's previous phone system provided nothing in the way of analytics. They had call records, but nothing was integrated into any data platform. Without insights, how could they know where to improve or make changes?
With Dialpad, they're now getting all the insights and data they once missed out on. Dialpad can provide information like call times, wait times, and even a heat map of the busiest times throughout the day, so Austin FC can be adequately staffed at all times.
"
Since the transition, we're able to look and see who's making all the calls, how long they go on, and the specific data points that are important for our sales leadership group.
"
Ryan Fannin
Vice President of Information Technology
Through and past the pandemic
When Austin FC had to switch to a remote workstyle, Ryan was away with family. Without the VP of IT, could they really switch to remote work so easily?
Yes, they absolutely could (and did).
"
For us, being a new organization, the transition was really easy. We didn't have any on-premises servers, and with the flexibility of moving our phone system, the phone follows you. So we were able to pick up and set down at whatever place we might be, with seamless flexibility and full connection and capabilities.
"
Ryan Fannin
Vice President of Information Technology
As more and more people get vaccinated, the return to the office is in sight. Even then, Ryan and everyone at Austin FC know that whenever they need the flexibility to make and take calls from anywhere, they'll have it with Dialpad.
From internal communications to ticket sales, Austin FC can now support the home team—from anywhere—with Dialpad.
Managing a sports team or stadium?
See how Dialpad's unified communications platform and fully integrated contact center can help with ticket sales, handling phone calls and messages from fans, and a lot more!