Back to Blog
How to leverage your Chief Customer Officer to win more deals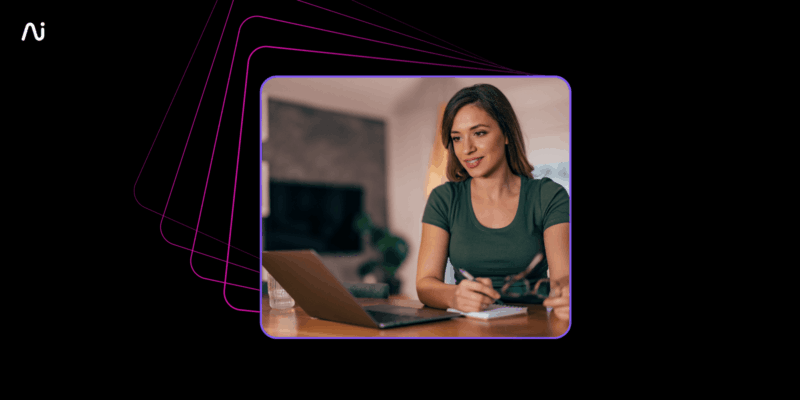 Few roles in the C-suite are evolving as fast as that of the Chief Customer Officer. CCOs barely existed 15 years ago. As of 2014, only 20% of Fortune 100 companies had a CCO on board. By 2020, nearly 90% had a CCO or equivalent executive.
It's also not a surprise that the CCO's job has expanded as the role has become more established and more companies have recognized the need to make customer experience central to everything they do.
Today's CCO is expected to develop a customer strategy that drives growth, build a customer-centric culture across the organization, support front-line teams in delivering great customer experience, and develop a deep understanding of their customers and the business's products.
But CCOs are still largely missing from one crucial area where they can have a profound impact—sales. This is a big missed opportunity for most companies because they're failing to leverage the executive who has the most knowledge about customer experience. And what are sales prospects if not future potential customers?
So how can organizations go about bringing their CCO into the sales cycle and start winning more deals by tapping into their skills and experience?
As a CCO, I've sat in on countless sales calls, and our team is tasked with driving revenue—much like a Sales team! Below, I'll walk you through why Sales needs the CCO in its corner and specific, actionable ways in which your CCO can help give your revenue a serious boost.
Why should sales teams look for ways to leverage their CCO?
Sales is a tough job—maybe the toughest of any department. As a sales team, you can do everything right, plowing hours of excellent, diligent work into winning a client… And still end up empty-handed.
But sales isn't just about acquiring new customers. You also want to keep these customers for life (or for as long as you possibly can). And there are few executives better equipped to do this than the CCO.
As customer-facing executives, CCOs have transferable skills that bring tremendous value to the sales process. They add immediate credibility to a pitch and give prospects a first-hand view into the level of support and expertise they'll have access to once they become a customer.

💡 CCO tip:
CCOs have unique perspectives that can help sales teams build trust with potential customers, ultimately helping to drive revenue growth, boost client engagement, and improve sales processes.
According to Gartner's Customer Experience Survey, 81% of marketers say they're competing mostly or entirely on customer experience. Given that, why wouldn't you want your primary CX expert to be deeply involved in the sales cycle?
5 key ways CCOs can help your sales team
Now, let's take a look at five specific ways in which CCOs can add value to sales efforts, including helping sellers understand why accounts are being won and lost so they can double down on what the business is doing right (and course-correct where needed).
An important note here: To realize these advantages, sales teams need to be open to collaborating closely with the CCO and not let traditional silos get in the way. For their part, CCOs should make it clear to sales teams that they're at their service and want to be involved in key touch points during the sales cycle, from forecast and planning calls to being part of strategic account pursuit.
1. Providing access to the customer experience
Having your CCO embedded in the sales process gives potential clients an important preview of the experience they can expect as customers.
The CCO can field questions from the prospect, address any doubts, and start to establish the relationship that is crucial to a successful post-sale experience. This helps create a smoother onboarding process that increases the likelihood of success in the post-sale cycle, ensuring that clients are getting the support they need and are leveraging the product in the most effective way.

One tip here is to just add a step or "checkpoint" in your sales process to remind sellers to loop in your CCO if relevant to the deal. Say you're selling software to companies, and know that it's helpful for your CCO to be involved when your sales team is talking to enterprise-size (like 5,000+ employees) prospects. You could manually add that step into your sales process. Alternatively, you could just set up a call pop—we can do this with Dialpad's Ai Agent Assist feature—to pop up a reminder on the rep's screen whenever "enterprise" or "company size" is spoken on a call:

2. Defining the competitive landscape
CCOs have a unique view into the competitive landscape for whatever products or services you're selling, based on their experience of what customers need and are choosing. That gives them a valuable perspective on how your product stacks up against the competition and, like a good salesperson, the ability to clearly explain the differentiating features.
Most CCOs are familiar with pretty much every facet of a company's product suite and can give prospective customers a thorough evaluation based on their knowledge of the industry and the feedback they're hearing from current customers. But remember, CCOs are best brought into sales interaction as a voice of honesty and transparency.
Your CCO is in a great position to talk about not only your products, but also your approach to customer service, your leadership team's strengths, and the features and services that your company is refining and improving. (All very important—and underrated—factors when a customer is deciding whether they want to choose you or one of your competitors!)
3. Benchmarking
CCOs can also use their insight to help customers benchmark their performance against the competition and across industries. With their intimate knowledge of the industry they serve, CCOs can leverage both data and relevant anecdotes to help potential customers see how they're matching up against their peers and the potential for improvement. Smart CCOs can even use their networks to create opportunities for industry peers to learn from one another's experiences and share best practices.
Many CCOs get too caught up in the day-to-day and overlook benchmarking, but it's a valuable way to support customer success as well as adding more credibility and actionable data to your sales cycle.
4. Sharing intelligence about customer needs
CCOs can bring valuable insights to your sales team based on their intimate knowledge of customer needs and concerns. This is a great way to complement the information that sellers have sourced on their own through discovery calls and their own research.
Resourceful sales reps can use this information to develop more personalized approaches and build trust by showing potential customers how holistically they understand their needs and how they can provide tangible value as quickly as possible.
5. Up-selling and cross-selling
Their front-row seat into customer experience makes the CCO a powerful agent for up-selling and cross-selling. As governors of the post-sales journey, CCOs have the closest insight into how customers are using the products, their pain points—and how they could benefit from additional resources. The more tightly they are embedded in the sales cycle, the better a CCO will be able to think like a seller and spot these opportunities.
With an ever-growing wealth of customer insights and data at their disposal, CCOs can help sales teams create targeted campaigns for up-selling and cross-selling. Sales teams can also leverage the CCO's existing relationship with customers to pitch additional products and services based as their needs and industries evolve.

✨ Get the CCO's Guide to AI
Learn how Chief Customer Officers can empower their contact center teams to implement AI and use it to improve the customer experience in this guide, with tips from our own CCO, Danny.
The impact of AI
The rapid advance of technology, and particularly AI, is making it even easier—and more crucial—for CCOs to think like a sales leader and have a strong feedback loop with their sales team.
I myself use AI call center tools every day to automate tasks for my team, and also uncover a staggering amount of customer intelligence that I've never been able to access before.
The growing number and depth of customer touchpoints that AI is giving CCOs means that we now have a wealth of data and insights into their needs—in real time. With Dialpad Ai Contact Center, for example, that might be gaining new insights into the live sentiment of customer calls in your contact center:
If an agent's call is dipping into negative sentiment territory, I can be confident that my supervisors will be able to spot it quickly and jump in to help if needed.
With customer service AI and sales AI tools, CCOs can also better understand which topics customers are getting in touch about the most, including which products need the most troubleshooting, which competitors get mentioned the most, and what your most popular offerings are.
Say you're a Chief Customer Officer or leader at a bank or wealth management firm. With a platform like Dialpad Ai Contact Center, you could easily track how often different products, like retirement funds or mortgages, are mentioned in client calls:

This can help your team better understand what clients are looking for, and shape your product strategy more effectively, based on data.
💡 CCO tip:
With Dialpad Ai, you can easily create a "Custom Moment" to track how often different topics come up in customer conversations.
These are just a few of the contact center AI features that CCOs can use to spot patterns and trends they might otherwise have missed, which also provides valuable intelligence for Customer Success and Sales teams to better understand customers' needs, refine their messaging, improve their sales strategies, and ultimately win more business.
As AI dramatically increases the amount of performance insights and data points, it's become an important tool to not only help customers be successful, but also empower them to see how they're being successful. As a CCO, one of my key roles here is to leverage the insight I get from Dialpad Ai to demonstrate improved performance and results to (both existing and potential) customers, so they can understand the value they are getting and the pain points that can be addressed.
Are you leveraging your CCO to win deals?
There are powerful, revenue-impacting benefits to be gained from treating your CCO as a crucial part of your sales team. That's especially true now as AI increases the depth and speed of insights, customer behavior analysis, and more for CCOs.
Closer collaboration between your CCO and the sales organization will help your revenue-driving teams:

Add credibility and trust to your relationship with potential customers

Leverage unique data and insights on customer needs that only the CCO can provide

Customize sales strategies and messaging more effectively

Give potential customers valuable insights on the competitive landscape and how they rate on industry benchmarks

Strengthen the post-sales relationship

Open the way for more up-selling and cross-selling opportunities

Make your organization as a whole more attuned to customer experience and success
The role of the CCO is going to evolve further as AI becomes more embedded in day-to-day customer relationships and is used to scale operations. Companies will need to move up the value stack by offering more proactive, specialized services to retain and win customers—make your CCO a central part of this effort.

See how CCOs are using Dialpad to win more deals
Book a walkthrough of Dialpad Ai Contact Center with our team, or take a self-guided interactive tour of the app first!