Back to Blog
How to host a virtual open house: Tips from a real estate agent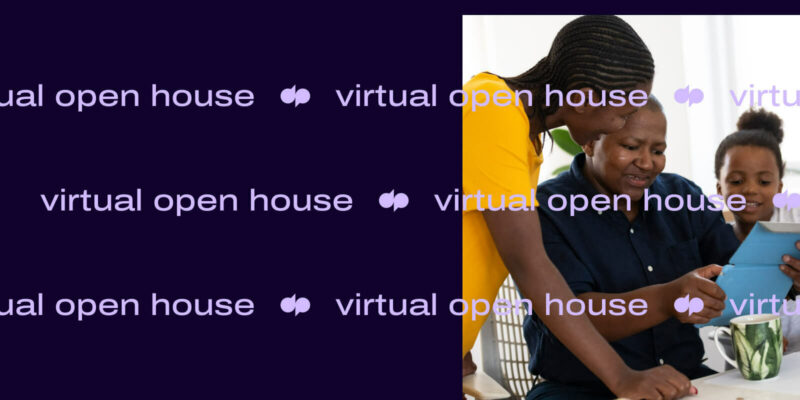 A successful open house is a vital part of selling or leasing property. However, your most promising clients may not always be able to make it in person. Luckily, they don't have to.
Video technology now makes it easier than ever to sell properties. As the COVID-19 pandemic put a pause on in-person viewings, the real estate business embraced this new tech. In fact, 63% of buyers in 2020 made offers on homes they never saw in person.
A virtual open house could be just what you need to gain the attention of eager buyers. Having access to a wider market will help your real estate company drive more bids and sell houses faster.
With the help of video conferencing tools, it appears that this trend is here to stay. In this guide, I'll walk you through what a virtual open house is, its advantages, and how to get started hosting and harnessing its potential.
What is a virtual open house (and when should you have one)?
A virtual open house is just like an in-person one. The only difference is that your attendees participate through a screen. (You've probably also seen virtual open houses in the form of campus tours that allow prospective students to talk to current students and get more of a feel for campus life before enrollment.)
For real estate agents, a virtual open house is where you use a video conferencing tool (or other real estate software) to do an on-screen walkthrough of the property and answer any questions potential buyers may have.
There are two main types of virtual open houses: pre-recorded and live.
Pre-recorded open houses allow you to film content beforehand and host the event from anywhere—home or office. Live open houses are streamed at the property, with potential buyers watching in real-time.

You can do a virtual tour for pretty much any property you're selling, but there are a few situations where they're especially useful, especially if you have:
Interest from out-of-state buyers

A high volume of online searches

Multiple interested parties

Sellers who are still staying in their property and would prefer less foot-traffic
The benefits of virtual open houses

The primary benefit of virtual open houses is that your reach extends to a larger audience. In a competitive market, you must make your properties as visible and accessible as possible.
Let's take a look at some of the advantages of both live and pre-recorded virtual open houses.
Sellers experience fewer disruptions
It's much less disruptive for sellers to have virtual open houses. Only the sellers and agent need to be physically in the house for the live sessions instead of potentially dozens in-person.
Pre-recorded options mean you can record at the convenience of the sellers. For example, if a family doesn't want to be disturbed between 2 and 4, you can record in the morning and then host the session when it works best for your buyers.
It's more cost-effective (with time and energy)
No matter what kind of virtual tour you decide upon, it saves you time and energy. You don't have to prep snacks or other physical materials, like pamphlets, floorplans, or flyers. You'll also be able to get away with fewer walkthroughs because you'll no longer be limited by the size of your audience.
Live sessions save you time editing and uploading videos. However, with pre-recorded sessions, you can reuse the videos at every event until the house is sold.
Realtors can stay safe with less contact
Virtual open houses are the ultimate form of social distancing. The realtor can be in the house with a small team while proposing the property to an even wider audience than they could do in person.

🏠 Running a real estate contact center?
Get this guide on hiring and onboarding contact center agents for real estate brokerages or property management companies.
Common challenges of hosting a virtual open house
Internet connectivity varies between buyers
If you're hosting a live session, you have to rely on buyers having access to stable Wi-Fi for high call quality. However, with pre-recorded content, you can make sessions downloadable so that the content is even more accessible.
Traditional buyers still prefer seeing spaces in person
Traditional buyers may feel they can't get a true feel for a property purely virtually, but live open houses still offer these buyers a good introduction to a space to make efficiencies in their viewings process.
Virtual open houses can't be done asynchronously
It's difficult to hold virtual open houses asynchronously. While you can upload pre-recorded content to a website, you can't interact with and answer critical real-time questions from potential buyers.
How to host a virtual open house
1. Pick the best platform and features for hosting virtual open houses
Some popular options for open houses include video meetings, Facebook Live, and Matterport tours. Matterport tours are kind of like a dollhouse tour where people do the walkthrough by themselves in a 3D virtual space. These allow them the ability to zoom in and out to view every angle of the house.
If you do a Matterport tour or live open house, you'll need a video conferencing platform to host the event. You should look for the following when you choose your platform:
Live video calling
To host live video tours, you need to have excellent quality video call tools. Dialpad provides a best-in-class live video calling experience with HD quality video and audio.
Video conference recording
Any platform you choose to hold your virtual open house on should include call recording. For example, using a platform like Dialpad allows you to make the content available after the session for buyers to review. It also allows you to revisit your sessions to improve them.
Dialpad Ai transcribes calls and virtual meetings in real-time, and can even track how frequently certain keywords come up on calls. (For example, if "pre-approval" or a certain neighbourhood starts popping up more in client conversations, that can help guide your team to come up with outreach ideas or focus on certain areas: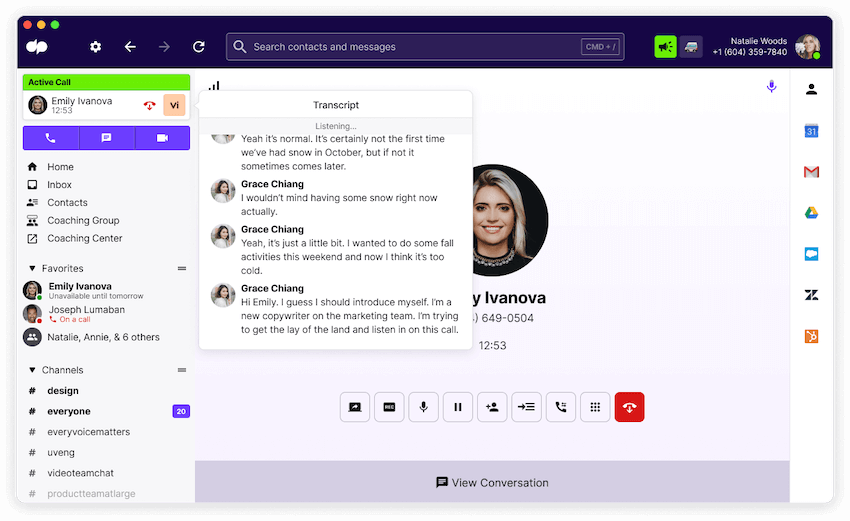 Mobile and web browser accessibility
Your open house should be accessible on mobile devices and browsers. This allows your potential buyers to attend the event on the device that best suits them. It also means they won't be inconvenienced by downloading apps or software they may have no cause to use again.
The important thing here is to use a platform or tool that lets you both host and join a virtual meeting on your web browser. You don't want to make potential homebuyers download an app to join your virtual open house—not everyone wants to do that.
Ideally, they should be able to just click a link in a web browser to join your open house. For example, Dialpad allows for that: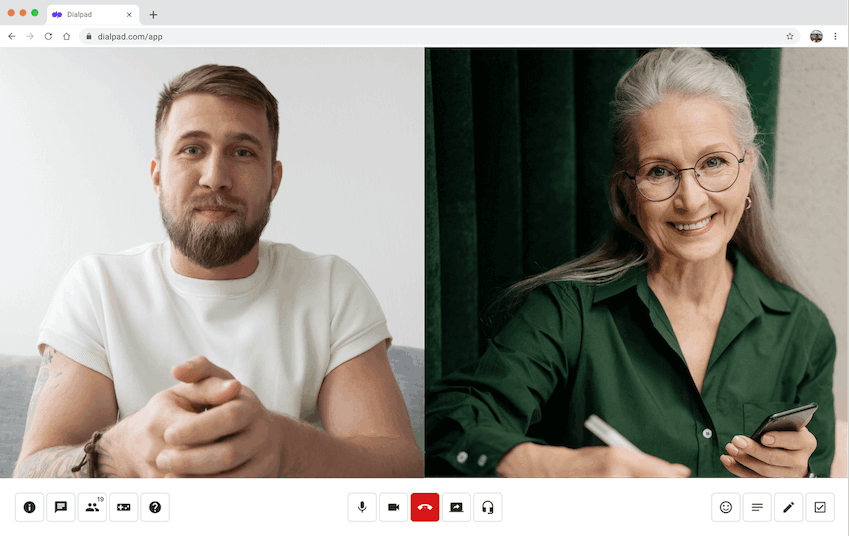 In-app messaging
Not all your potential buyers will have access to a microphone or be able to turn on their mic. A chat messaging feature lets your potential buyers put questions or comments in the chat box and interact with you (or each other) without interrupting the speaker.
2. Advertise your virtual open house through social media and email
Just like you would spend time and resources advertising an in-person open house, you should advertise your virtual open house on social media and email to drive traffic to your event. You can provide a call-to-action for people to RSVP.
Having prospects RSVP to your virtual open houses allows you to send them push notifications if you have an app, calendar reminders, and additional reminder emails leading up to the event. It also allows you to prepare for how many people will be in attendance.
3. Do your usual staging and preparations for the home as if it were an in-person open house event
Before your virtual event, you should make sure that your equipment is functional and you have a good internet connection and backup options should you have any issues.
You also need to make sure that the house itself is well presented and there's nothing in the way that'll impede your tour. Your journey through the property shouldn't require an incredible feat of athletics. You shouldn't be jumping furniture hurdles. Make sure your pathway through the home is cleared. You won't be able to move around furniture while you're live!
Even though you're showing the property online, you should still make sure it's properly staged. Doing the proper preparations will allow you to sell a home for more—and more quickly.
4. Do a trial run and get feedback
This is an important one to help you prepare fully for your tour. Have a trial run with team members viewing on a computer, browser, and mobile device. You need to check that your presentation is polished and your software has high functionality across platforms.
Afterward, meet with your team and ask for feedback. You must discuss what worked and what didn't and if there were any technical problems. You should also make a game plan for things like poor internet access in certain areas of the house, like the garage or elevator, or when to go back and show areas of the property again if people show up late.
5. Prepare a list of talking points for viewers
While you may not do this for an in-person open house, you need to prepare a list of talking points for your Livestream. Doing this will not only get you organized but will also let your audience know what to expect. This way, they'll be more likely to ask relevant questions at an appropriate time.
6. Consider scheduling multiple events so everyone can attend
Not everyone can attend the live event simultaneously, so it's best to schedule multiple events to accommodate more interested buyers. You should also plan separate events for virtual and in-person open houses. You don't want any distractions or background noise that will disrupt your virtual event.
Quick tip: You can schedule your events directly from your Google Calendar with Dialpad Meetings Add-On for Google Calendar. That way, you can schedule your meetings around your life without ever double-booking: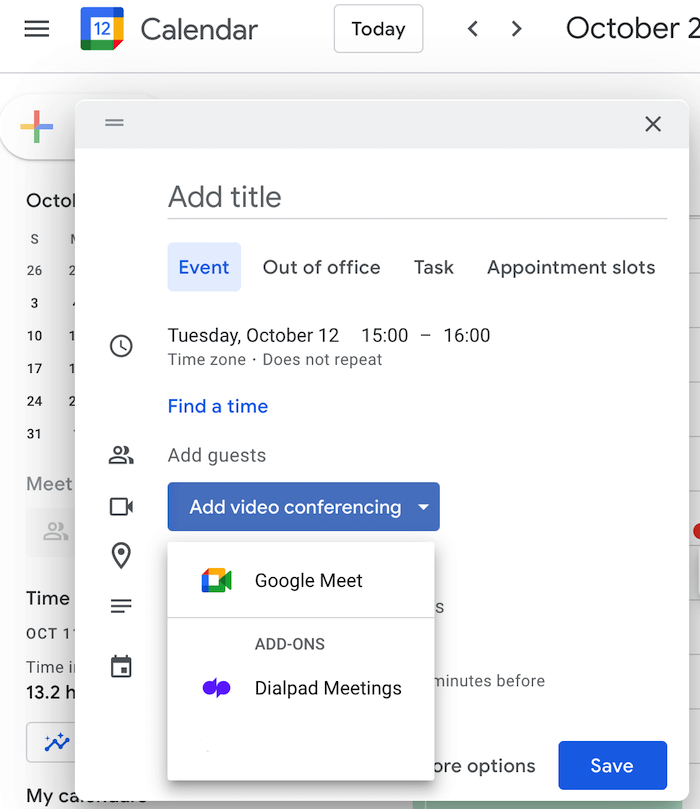 Consider camera angles and lighting to get the best look
You're a real estate agent and not a videographer, but that doesn't mean you shouldn't put some thought into camera angles and lighting.
You should invest in a camera that can capture even smaller areas like bathrooms and closets in HD. Equip yourself with a little extra lighting if certain rooms are too dim to offer much of an insight into their dimensions. Then discuss with your team the best spot to film from and what angles are essential to capture. Your trial run will help you identify the angles to present your property at its best.
All of this should give potential buyers the best perspective of the house while still being honest.
Give viewers plenty of time to view the space
Since you're in control of the experience, you need to slow down to give viewers plenty of time to engage with the space. You don't want it to feel like you're rushing them through rooms. Give them the opportunity to ask questions as you go.
Create a responsibility system with your team
Ideally, you'll have a small team to help run your virtual events. It can be difficult to operate the technology, host the tour, and answer questions at the same time. With a team, you can have one person hosting, one holding the camera, and another to answer questions and monitor the chat.
Answer concerns while showing the space in question
Check in with your buyers to see if they have any questions or concerns as you move from room to room. It's easier to address concerns and show things in further detail while you're in the room. You'll also save time by preventing excessive backtracking.
Consider implementing a 360-degree view
You can use tools like Matterport to provide buyers with a 360-degree view of the property. Whether you're doing a Livestream or a pre-recorded open house event, you can also provide a link to this feature to give your buyers the most insight possible into the property.
Make a post-virtual-open-house checklist
Give viewers an option to opt-in for future information on listings
Not every property is for everyone, and ultimately, only one buyer will end up in the house you're showing. So, when your buyers sign-up for the event, give them an option to get information on future listings. You can also provide the option again in a flawless follow-up email after the event.
Send thank-you notes to attendees following the virtual open house
Make sure you demonstrate appreciation for buyers' time and interest in your property. Send a thank-you email after the event and provide contact information so they can reach out with any questions or concerns.
Request feedback and reviews of the viewers' experience
Strive to improve your virtual events by requesting feedback and reviews. Your potential buyers will also appreciate the fact that you value their opinion. Send out surveys and ask attendees to leave reviews on your website and social media accounts.
Of course, you should also include general feedback on the home, as seen on the form below: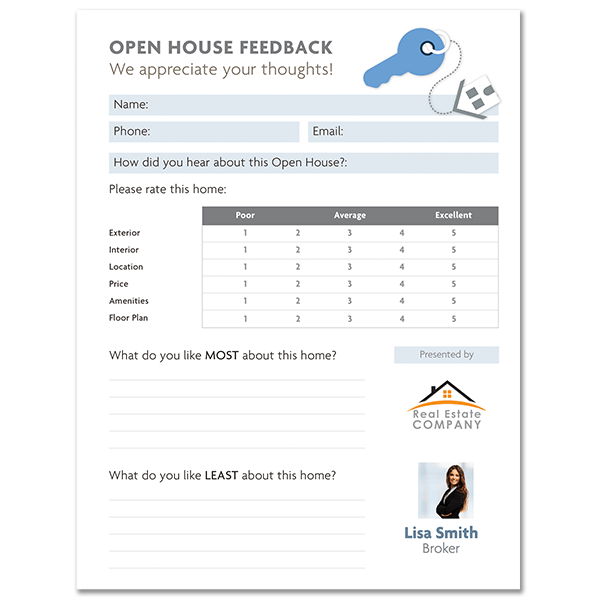 Have a strong call to action
At the end of your open house and in your follow-up emails afterward, give your buyers a strong call to action. You could encourage them to make an offer while the property is still available, link to where they can take the next steps, and give them a good idea of the timeline.
You must also encourage potential buyers who have already expressed a disinterest in this property to subscribe for information about your other listings.
Open doors for your future tenants with a virtual open house
Now that you know what virtual open houses are and how to make the most out of them, start planning your first event today. Remember, planning is everything, and promoting is key. If done correctly, you're on your way to selling more houses for higher values.
Thinking of hosting virtual open houses?
See how Dialpad's real estate phone system can be used for virtual open houses, property management, and other real estate use cases! Book a product tour to see how it works!