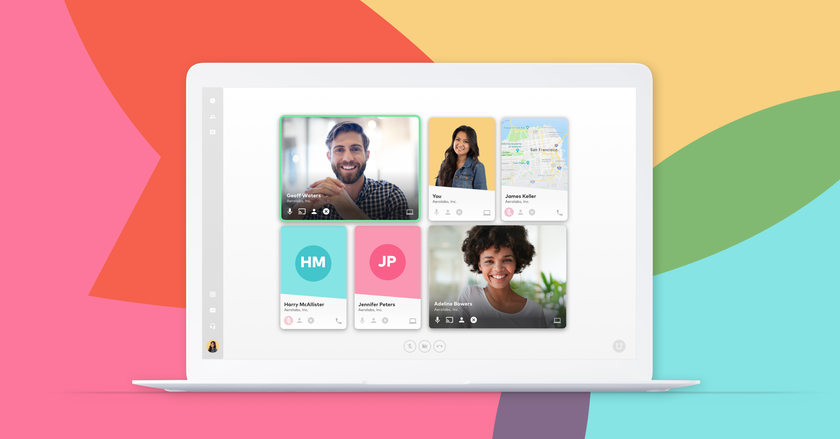 September 06, 2019
In the modern workplace, collaboration options are everywhere. You can send a message on Slack, pick up the phone, leave a comment in a document, or meet face-to-face. But when it comes down to it, some options are more effective than others—with meeting face-to-face taking the top spot for obvious reasons. Thing is, it's not always possible.
With Dialpad Meetings (formerly known as UberConference) and its video conferencing capabilities, teams can see multiple video streams of their colleagues at the same time. And that makes it easy to connect and collaborate in a way that's about as close to a real face-to-face meeting as you can get.
But more than it being just a better solution, why is video conferencing so essential to productive communication in the workplace?
Remote workforces are growing—that makes video conferencing necessary
The video conferencing market is booming. The value of the enterprise video conferencing market is expected to accelerate to $4.48 billion by 2023. If your organization doesn't have a modern video conferencing solution as a way for colleagues to collaborate, you're considered a laggard. Much of this demand comes from growing remote workforces.
With the war for talent—especially technical, millennial talent—companies are pushed to offer more flexible working conditions than ever before. So when you receive the signed offer letter from a remote employee, it's important to ensure there are tools in place to support that employee's experience at your company. Virtual meetings not only make this possible, but makes it seamless.
Nonverbal communication is crucial to collaboration
It's not what you say, it's how you say it. One UCLA study indicates that up to 93 percent of communication effectiveness is determined by nonverbal cues. Video meetings allow colleagues to pick up on those subtle nonverbal cues. No more misinterpreting those pauses on the phone or those back-and-forth emails. When you see your colleagues, you're able to connect, empathize, and understand one another. Because you're able to see those small nonverbal cues, video conferencing eliminates back and forth conversations and ultimately helps to create more productive collaboration.
Poor communication costs companies—even yours—a lot of money
Effective communication at work isn't just a nice to have, it's a must-have for the health of your business. A survey of large companies cited an average loss of $62.4 million per year because of inadequate communication. With all of the communication tools and platforms at our disposal, one would be forgiven for thinking this was a challenge of yester-year. The good news is that video conferencing is a powerful way to streamline communication in large orgs, which can help recoup those losses.
To simplify this problem and the solution to it: Communication keeps every company's engine running. We all have a need to understand and be understood. It impacts everything from company morale to call center KPIs and even retention. Even though the availability of communication channel options has never been more robust or vast, face to face is still the most effective. Video conferencing meets that need when it's not physically possible to be there.
Learn more about how Dialpad Meetings is making face-to-face meetings easy.