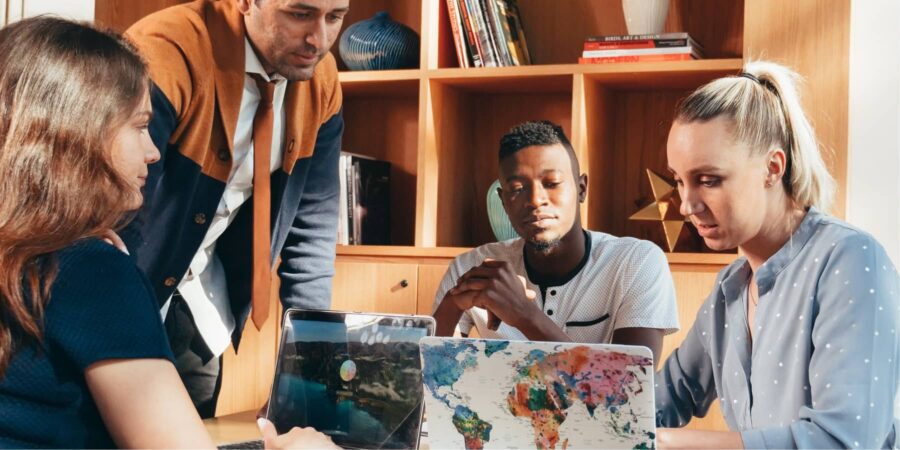 🎉 It's that time again! Let's take a closer look at the latest batch of features released on the Dialpad platform in July:
Live transcription with Meeting Notes

Dialpad + Miro integration
Enrich your meetings with Meeting Notes

One of the main benefits of meeting transcriptions is that it enables you to record conversations during your meetings. You are then able to review the content in detail after the meeting to ensure you haven't missed any key points.
With last month's release, we have expanded the power of meeting transcriptions with addition of Meeting Notes. Meeting Notes, powered by Dialpad Ai, enables you to view a live transcript of your conversations. This feature frees you from taking notes in meetings, as you can immediately see what was said, and by whom. Unlike closed captioning, you can open the Meeting Notes panel and scroll up to read the transcript. We will also capture interesting questions and action items within seconds.
You will still receive a full transcript after the meeting is over, so you're never left asking "can you repeat that" again.
Meeting Notes is available for all Dialpad users with a Dialpad Meetings Business license. For more information, visit the Help Center.


Drive meeting productivity with the Dialpad + Miro integration
You rely heavily on the screen sharing feature to share documents, information and ideas with meeting participants. There can be limitations to this method, as it centered more around you, as the presenter, than it does around the audience. For a truly effective meeting, the audience needs to be engaged.
Digital whiteboard tools, such as Miro, allow the focus to shift from the presenter to the audience and the material being presented. Miro is the online collaborative whiteboard platform that enables distributed teams to work effectively together, from brainstorming with digital sticky notes to planning and managing agile workflows.
The powerful new Dialpad and Miro integration brings teams together so they can accomplish more before, during and after meetings. You will now have the option to select Miro when screen sharing within the Dialpad app. With Dialpad and Miro, you can easily collaborate in an interactive shared space. This helps to encourage participation by everyone in the meeting and can result in a more effective meeting.
Key features:
Instantly start a whiteboard session with a single click. Access an existing Miro board or create a new one.
Take advantage of the advanced Miro features such as templates, sticky notes, and comments, without needing to switch between browser tabs or apps.
Access a link to the Miro board in the post-meeting email recap, which also includes a list of participants and links to meeting recordings and transcripts.
Miro boards are automatically saved for 24 hours. Register for a Miro account to permanently save a Miro board to your account.
This integration is now available for all Dialpad Voice users.

🚨 But wait, there's more...
Dialpad now supports emoji reactions during meetings, allowing you to quickly communicate, to reinforce points without interruption, and to build a sense of camaraderie with your team 👏
Take Dialpad for a spin
Sign up for a 14-day free trial to get phone calls, video meetings, and instant + SMS/MMS messaging in one place. It takes just a few minutes to get started, and you'll be set up with a virtual phone number too!