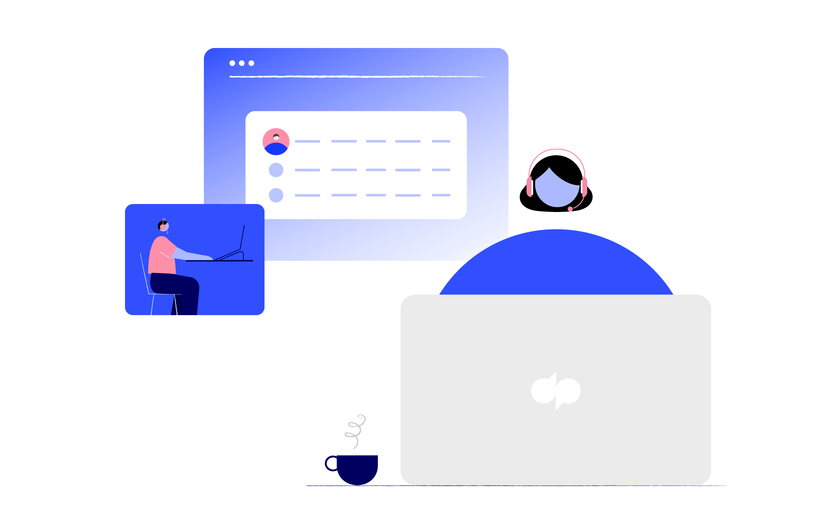 November 20, 2020
Coach and train your agents directly, but don't fall into the time-consuming process of randomly selecting calls for analysis. Voice Intelligence automatically identifies coachable calls. Since our AI-based technology understands a conversation from start to finish, you'll quickly pinpoint critical words and phrases in calls to coach from.
Quality assurance will guide agents to answer every inbound call effectively. You'd like customers to trust your business and remain loyal in the future, right? Improve customer satisfaction in your call center, so start with live coaching and then review calls after they occur to realize how agents could perform better.
Use Voice Intelligence to gain insight from call data and roll out a coaching strategy made uniquely for your team:
Identify Coachable Calls
Create Playlists for Coaching Themes
Drill Down to Specific In-Call Moments
Let's review these approaches to coaching after a call.
Identify Coachable Calls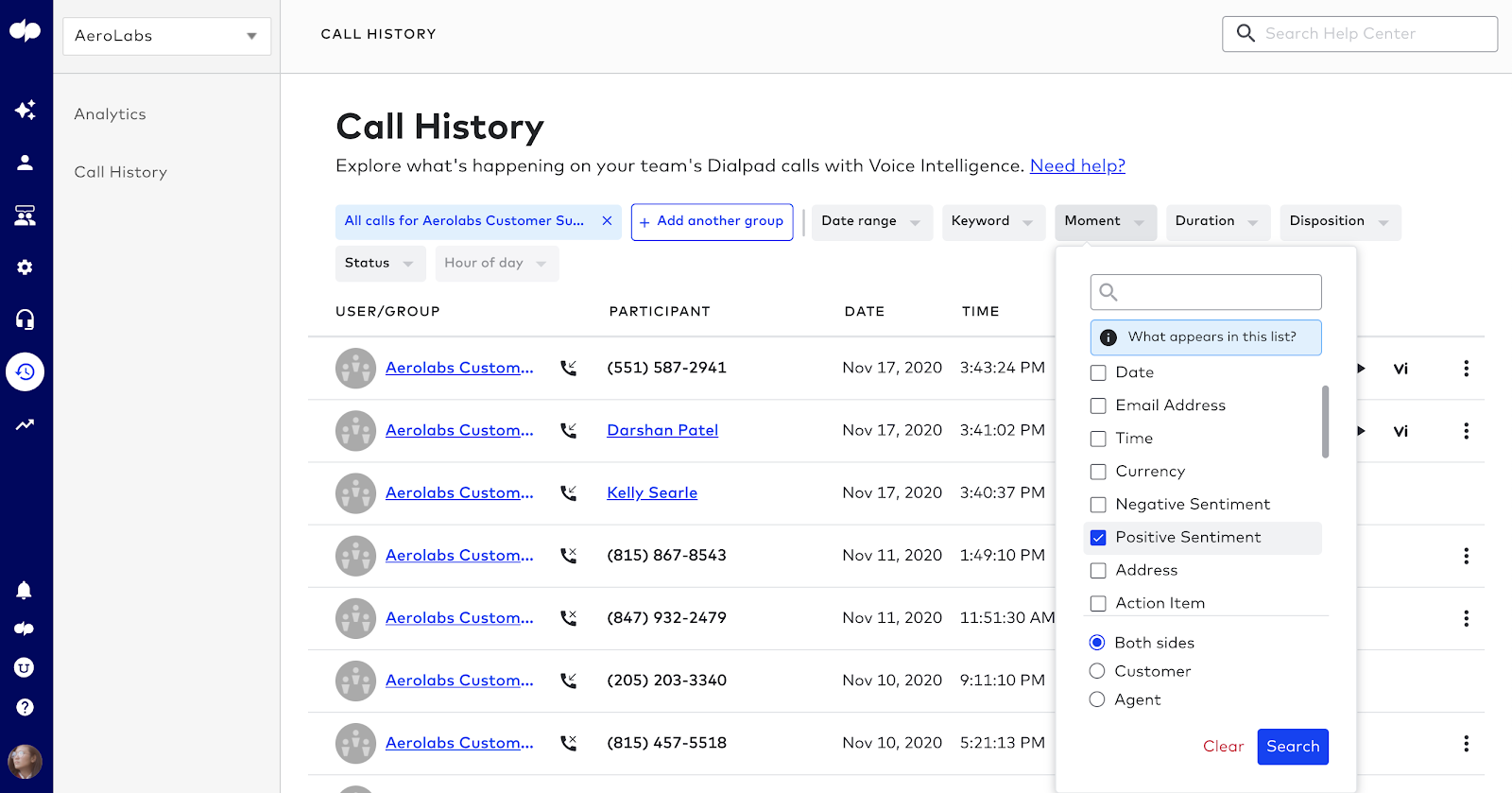 In the Call History menu, take a look at coachable calls. Dialpad's Call History menu displays a running list of calls to dive deeper into. Filters allow you to focus on calls containing positive or negative sentiment — learn exactly why a customer felt happy or frustrated while communicating with an agent.
Instruct an agent on how to proceed any time sentiment skews one way or the other during a call next time around.
Drill Down to Specific Moments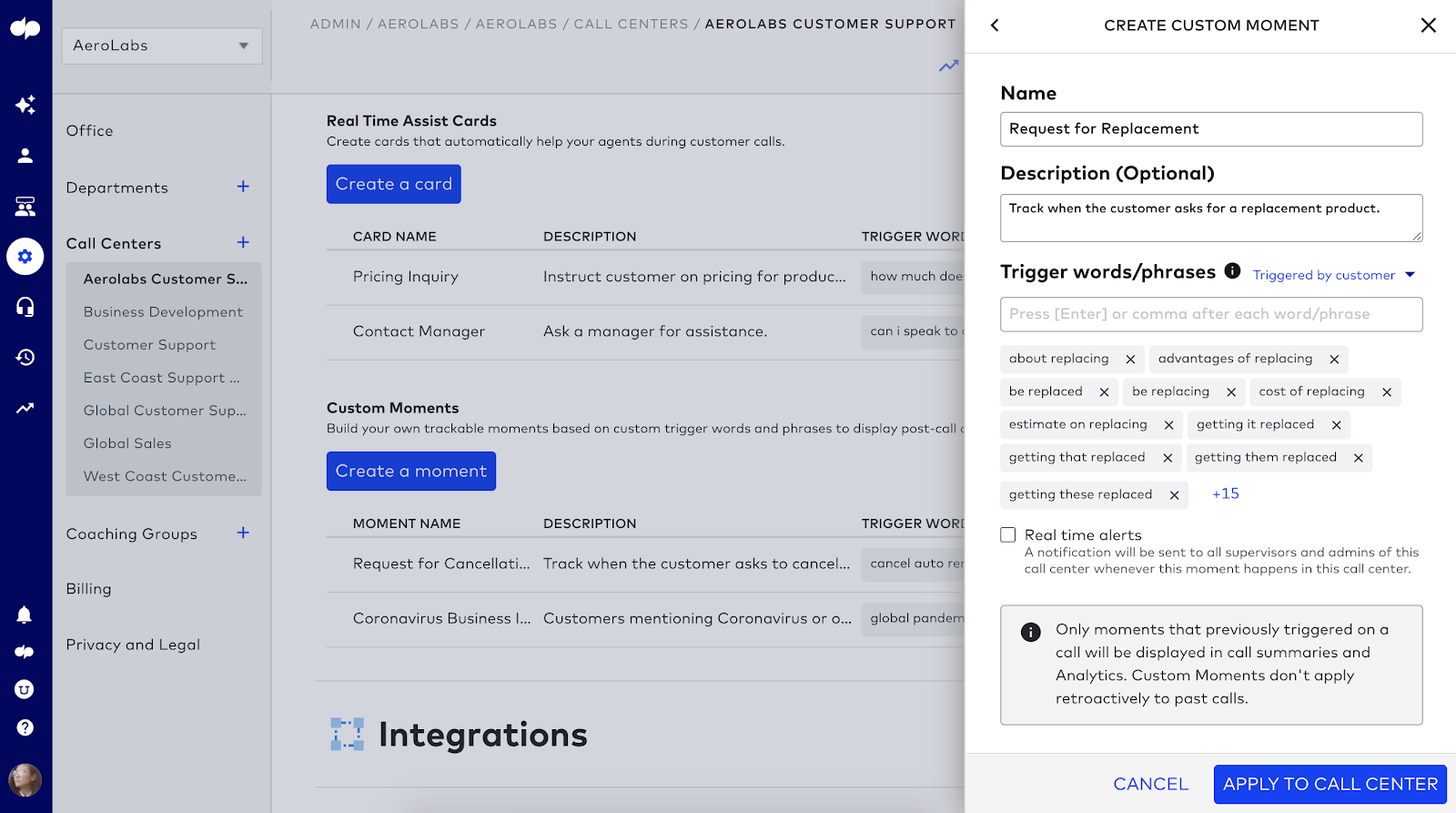 Voice Intelligence's ability to capture moments is for more than just sentiment. Moments range from feelings during a call to customer requests for refunds and replacements. So there's no 'guessing game' to play; easily pull key details out of every call. Create a moment yourself, or use one of Dialpad's predesigned moments necessary in an agile, never-miss-a-detail call center.
Consider the calls that required a manager's attention, too. In a call center, managers and supervisors shouldn't need to intervene often. If you identify what normally causes this, get in front of it and train agents on how to alleviate frustration efficiently. It'll then be easier for agents to answer questions and concerns swiftly in order to boost customer satisfaction.
Coaching after the call also allows for an opportunity to track interesting question and purpose of call moments. Answer common or tricky questions quicker by preparing agents with real-time assist cards (RTAs).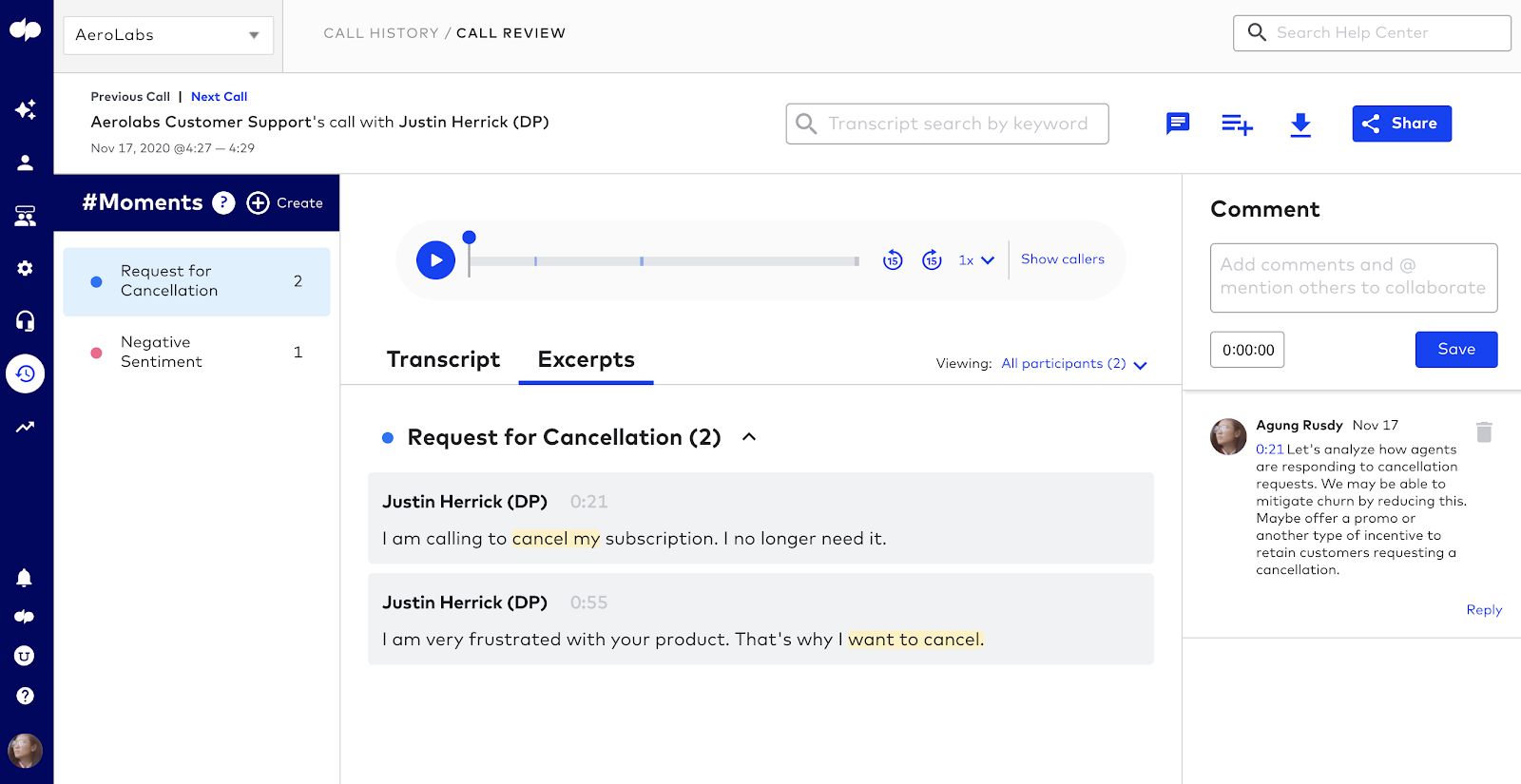 Since listening to every call wastes time, let Voice Intelligence capture the moments worth your attention. Analyze the transcript surrounding the trigger words and phrases for additional context. Call summaries in Dialpad contain all the insight for evaluating agent performance and planning effective quality assurance.
Create Playlists for Training & On-Boarding
Collect calls in a playlist to use for coaching, and tailor each playlist's theme to focus on a different area.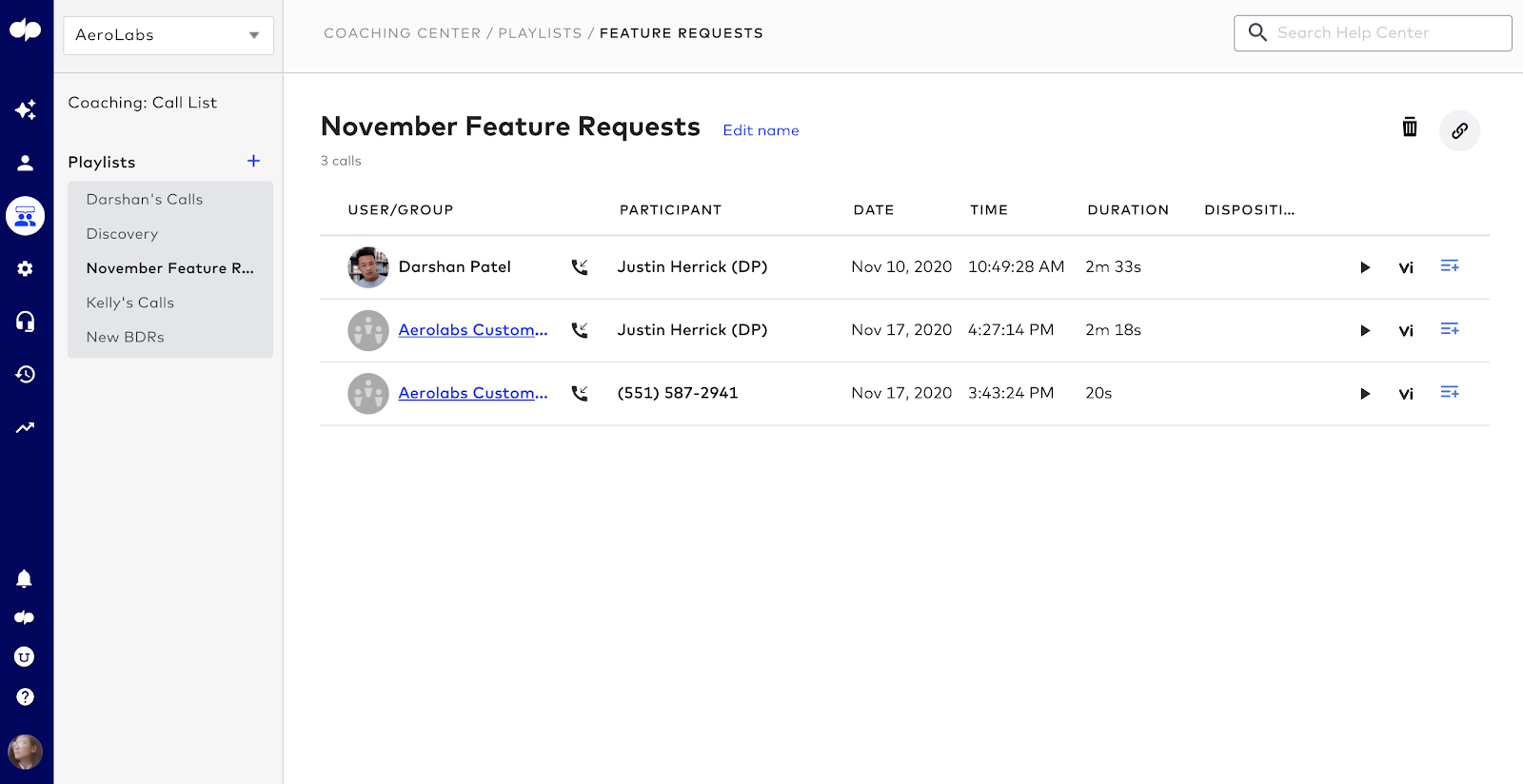 Go one-on-one with an agent after analyzing their calls in a dedicated playlist. Of course, playlists can also be shared with an entire team for training sessions. On-boarding agents, too? Playlists are centered around coaching themes, and that means you can gather strong and weak calls to guide agents using actual customer interactions.
Agents will only excel if they're coached properly — there's no better way to train them than using existing calls between your call center and customers. Better agents, happier customers.