Voice & Video
Work from
anywhere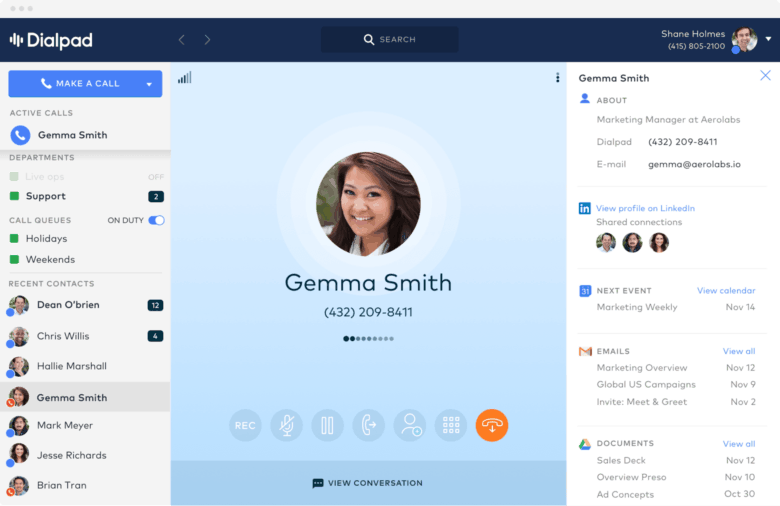 Anywhere Communications
The only way to build a truly innovative and collaborative culture is to make sure everyone has a voice. Our founders created Google Voice, and now they're disrupting business communications with the world's most innovative enterprise phone system.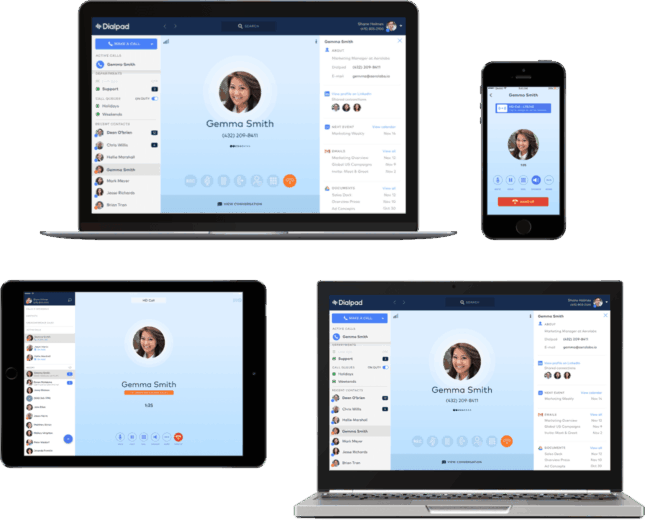 Put Your Work Number on the Devices You Love
#WorkFromAnywhere
Powerful Call Controls
Get the features you need to stay productive, no matter where work finds you.
Move your phone call from Wi-Fi to your carrier network or from your desktop to your mobile device with a single click.
Transfer incoming calls to colleagues or departments with a simple name lookup from your directory.
Collaborate with ease by adding a third caller to a live conversation—without interruption.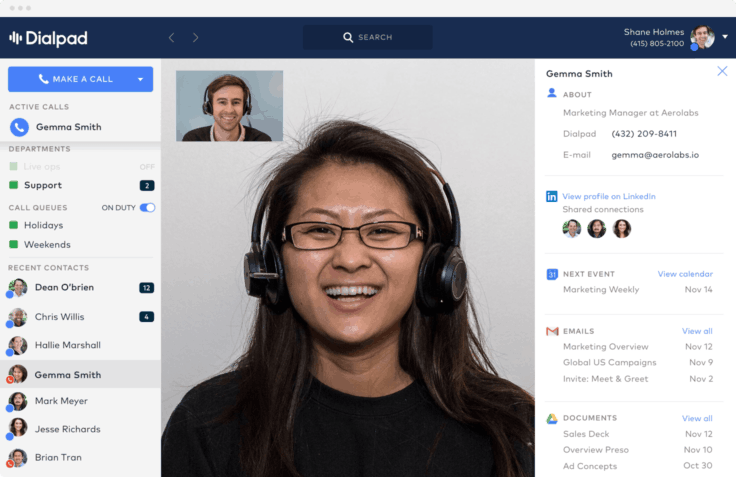 Peer-to-Peer HD Video
Let remote workers and global offices feel connected to HQ with peer-to-peer HD video.
Dialpad has saved us an incredible 60% on annual telephony costs.
— Mike Bongardino, IT Manager at Betterment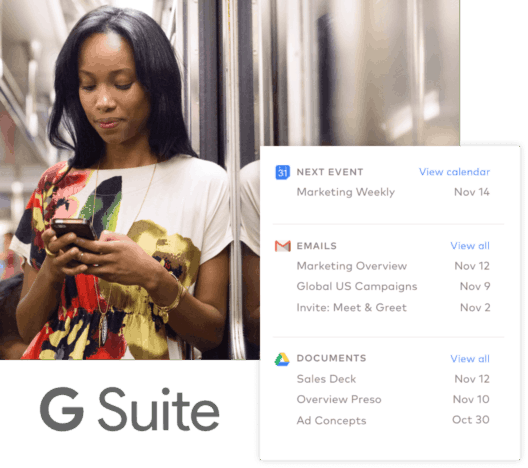 Voice & Productivity Are Better Together
Our modern business communication platform integrates with the productivity apps you use every day. Now, your business conversations can move across voice, messaging, docs, calendars, meetings, and devices.
More Voice & Video Features
Learn more about the world's most loved business phone system
Per user per month.
Invoiced Annually.
Zero Desk
Phones Required
Unlimited Calls.
Unlimited Texts.
One System for
the Entire Company.