Private Conference Calls
From encryption to PINs to lobby alerts, Dialpad Meetings provides many features to help protect the privacy of your online meetings.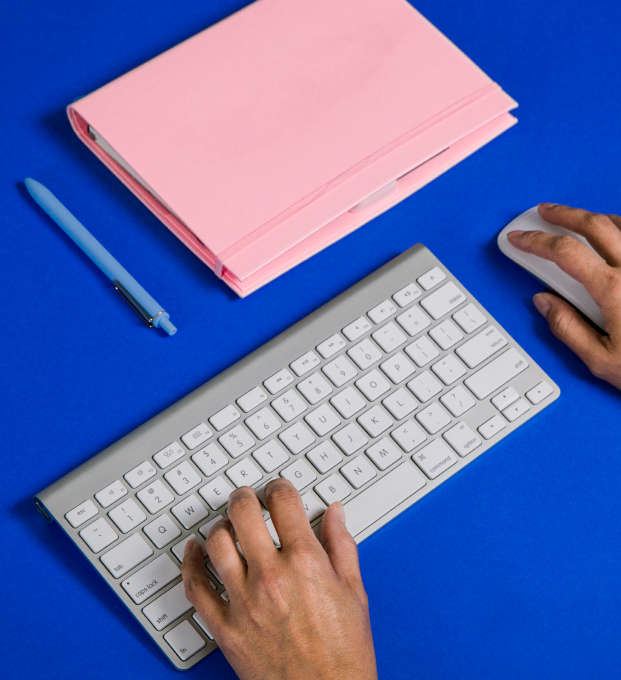 Private conferencing
If you have distributed your Dialpad Meetings number and URL, the online meetings software provides an extra layer of security. With locking features for your browser and mobile, Dialpad Meetings makes sure all participants on a call are documented and meant to be there.
Security matters—here's what we're doing about it
Participants List
Each participant is listed with details about their connection location. Profile information, such as a photo, may be displayed for registered Dialpad Meetings users to help identify speakers. Dial-in participant cards include information about the number, Caller ID, and location of the originating phone number. Any unwanted attendees can be removed by the conference organizer.
Lock Your Conference
Organizer's have the ability to lock their conference rooms. A conference lock prevents new participants from joining the conference. This can be enabled or disabled at any time during the conference to keep your meetings private.
To OIN or not to PIN, the choice is yours
Whether you use Dialpad Meetings Free or Business, you get a unique URL that your participants can join with just one click. No login, no PIN. We recommend you only share the URL with participants you want on the call and preferably not in public platforms. If you want more control over your conference, however, you can always leverage Dialpad Meetings features such as adding a PIN or a conference lock.
When participants call in to a conference from their phone, Dialpad Meetings free users must set a PIN, which helps protect against spam or other unwanted guests from barging into the conference. Dialpad Meetings Business users have the choice of whether or not to require a PIN for participants joining by phone (most users don't and have no issues).
To set a PIN for your Dialpad Meetings, navigate to "Settings" and click on Require PIN for my conferences in the Additional Security section. Once you confirm the changes to your account, you will see a Participant and Organizer PIN on your Settings page.

You're the boss of your meeting
No organizer wants an uninvited guest to abruptly join their meeting, regardless of how sensitive the information is being discussed. Here are just a few of the settings that Dialpad Meetings offers users to ensure their meetings remain private:
Don't start without me: Don't start video or audio until the organizer joins. We'll play better-than-average hold music until you're ready to start the meeting.
Lobby alert: Organizers can receive a push notification or text message when participants are joining your conference (even when you haven't yet joined yourself)
Who's in my room? Easily view all participants inside of the conference and approximately where they're joining from, regardless of how they joined (web or phone). You can customize the participant's name card so you don't have to memorize phone numbers.
Goodbye: Remove any participant with one click.
Just between us: Got everyone you need? You can lock the conference to stop anyone else from joining the room, accidentally or otherwise. This is especially useful when you have back-to-back meetings and run over a little—it happens to us all.
Screen Sharing
Just like the audio and video coming from your computer, Dialpad Meetings screen share is encrypted from the time you begin your screen share until it ends. Other than those who are viewing the screen through your conference URL, no one else can access the information you share. After your conference ends, your screen share will no longer be available to any participant and is not stored by Dialpad Meetings. As the conference organizer, you have the option to block others from sharing their screens.

Frequently Asked Questions
How do I lock an Dialpad Meetings conference?
The lock option is available at the bottom of your conference screen on the web or mobile app, or you can press ## if you are dialing in from your phone.
How do I evict someone from a Dialpad Meetings call?
If you need to kick out a meeting participant who's connected via audio or even just viewing the screen, hover over the person's participant card and click "Remove." Saying "goodbye now" is optional.
How are Dialpad Meetings calls encrypted?
When you join a Dialpad Meetings call from the web, the setup for the call is protected by DTLS, which is similar to how web traffic is encrypted during website requests (i.e.: https, the protocol responsible for the lock in browser URL bars). Once the conference begins, your audio and/or video is protected by SRTP, a secure protocol designed specifically for transferring real time media. Phone calls from the public telephony networks may not have the same security measures built in, therefore, we recommend that you and your participants connect to conferences through the web or HD calls from Dialpad Meetings mobile apps when encrypted communication is a priority.
Where is Dialpad Meetings data stored?
We store all of our data in the United States in Google Cloud Platform, which is ISO 27001 certified and audited every year for the SOC2 Type II. Please see Google Cloud Platform's Security Page for further information.
Is Dialpad Meetings HIPAA compliant?
Yes, Dialpad Meetings is HIPAA Compliant with the signing of a Business Associate agreement. For more information, please visit our Trust Page.