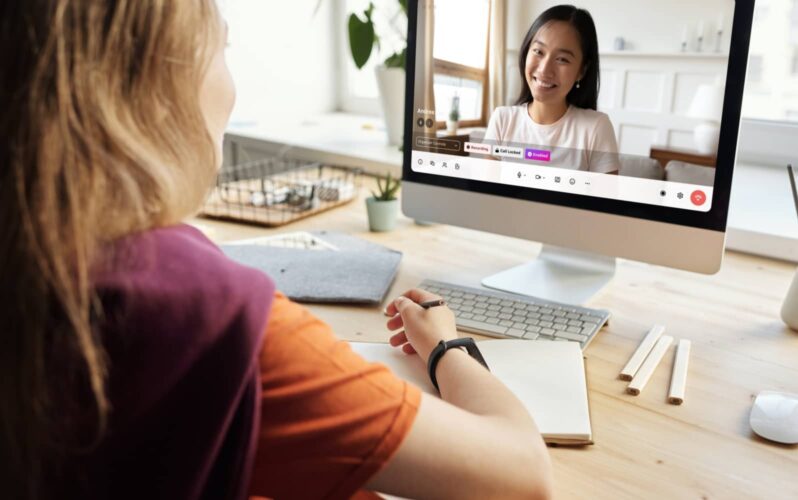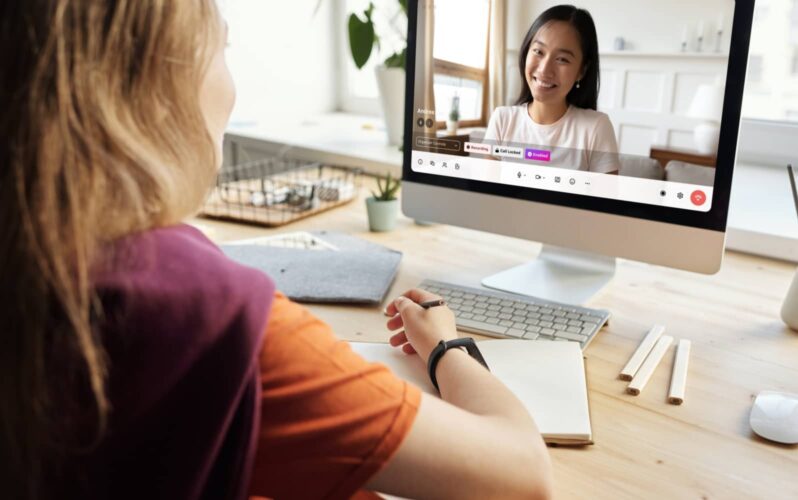 ---
When is a child old enough to start learning coding and STEM skills? In their teens? Pre-teens? How about as young as four years old?
Well, Wiz Kid Learning offers online classes for children anywhere from four to 18 years old, with courses covering science, engineering, coding, digital entrepreneurship, digital art, and everything in-between.
That means they have tech-savvy students and teachers alike, who know the value of good technology.
Something else they knew? Their phone system wasn't meeting their standards. In fact, their old phone system managed to be both unnecessarily complicated and short on features at the same time.
"It was hard to set up call automations," she explained. "Their dashboard was also not very advanced and was quite confusing to use." The result? Poor communication between employees, students, and parents—which meant their customer service was suffering.
It was time for a change.
Enter… The Tech for Black Founders Program
Kyla Bolden, Founder and CEO of Wiz Kid Learning, started looking for a new phone system for schools. There were two main things she wanted: an easy-to-use dashboard that her team could learn quickly, and the scalability to grow with her company.
There was just one problem: the quotes she was getting were way too expensive for a startup like Wiz Kid Learning—some even went as high as $1,000 a month!
Then she learned about Dialpad and the Tech for Black Founders program. From there, the rest just fell into place.
Not only was Dialpad available at a startup-friendly price, it had everything Kyla was looking for (and then some). Kyla explains: "I really liked that Dialpad makes a conscious effort to support founders of color, especially due to the gap in funding many Black founders face."
"
I was impressed by how easy it is to use Dialpad's software, and how they offer flexible plans that can grow with us.
"
Kyla Bolden
Founder and CEO
Just how easy to use is Dialpad? Well, you can add new phone numbers or new people to the team in just a few minutes—right from your online dashboard—without any help from IT or support:
Ready… set… done!
With a team of STEM experts working at Wiz Kid Learning, Kyla was bracing herself to face even the most complicated of setups. Well, it turned out that Dialpad's onboarding wasn't complicated at all. "It was very quick and easy," says Kyla. In fact, Wiz Kid was all set up and ready to go within a few days.
"I had some questions regarding best practices and how to make the most out of using Dialpad," Kyla explains. "So I had a few meetings with the Dialpad team where they answered all of my questions, and everyone was extremely helpful."
"Awesome features that allow us to give our customers amazing service"
These days, Wiz Kid Learning uses Dialpad for all their daily calls. Kyla particularly likes how advanced the dashboard is (while still being easy to use) and how her team can stay connected whether they're on the go or at the desk. Everyone can call, have video meetings, and text from a single app, which Kyla says "makes it easy for our team to give customers great service, regardless of where we're working from."
If someone wants to hop on a call with a student or parent, they can do that from their phone, computer app, or web browser. If they prefer texting, they can do that too, all from the same business number across devices:
"
We really rely on Dialpad to help us stay in contact with our customers and give them the best support quickly, whether that's by answering their technical questions or helping them identify the best courses for their children.
"
Kyla Bolden
Founder and CEO
Not only is it easier to make calls from anywhere, but the post-call experience is better too. Keeping records of calls and remembering who said what can be a real hassle, but when you have built-in artificial intelligence transcribing every call, suddenly it's a whole lot easier.
"We use the voice transcript to keep records of some of our calls," Kyla explains, adding: "It's definitely my favorite AI feature."
Learning how to code can be a challenge, regardless of age. That's why Wiz Kid Learning wants to give parents and students as much support for the best learning experience as possible.. To do that, they need to have great and accessible customer service. And now they do.
"
Dialpad has awesome features (call, text, video) that allow us to give our customers amazing service. As an education company that works with children, customer service is super important for us, and with Dialpad, we're able to achieve the customer service quality that we strive to offer our customers.
"
Kyla Bolden
Founder and CEO
Does your startup need a powerful, secure, and scalable communications solution?
See how Dialpad for Startups can help you