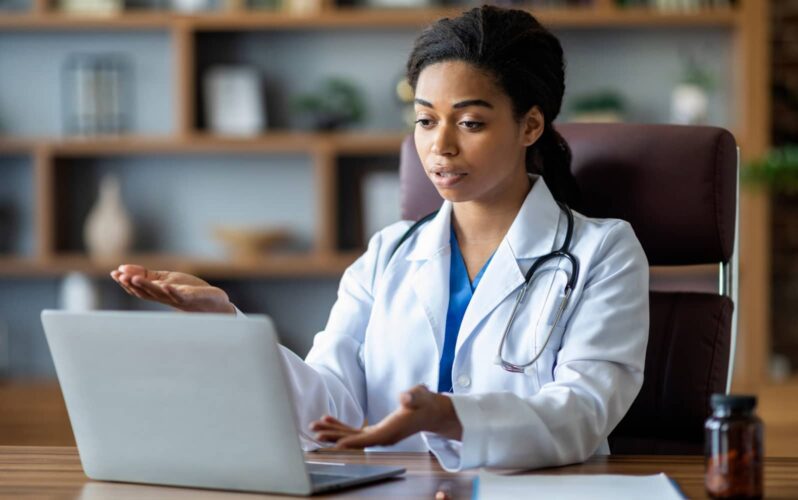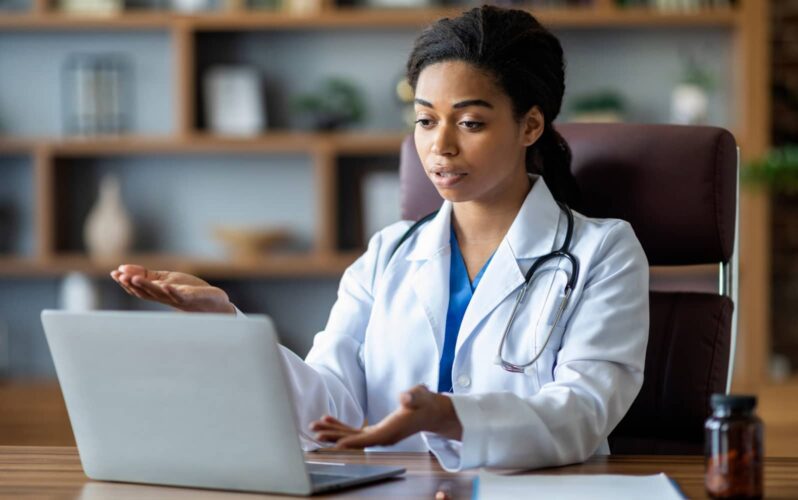 ---
The Roman Healthcare Group is an executive search firm that partners with hospitals and health systems across the country to help them fill critical openings within their Infection Prevention and Healthcare Quality departments.
With a team of 10 people, they need to run a tight ship—and a good communications platform that enables them to communicate with hospitals across the US while keeping everyone connected from anywhere.
Will Musto, Director of Operations, describes his responsibilities as "everything that keeps the company running, short of closing deals."
Will knew that their existing communications platform needed to be replaced, but they were locked into a contract. On top of that, previous transitions to new phone systems were incredibly challenging, with rollouts taking days to complete and costing valuable time.
Things only got worse when the COVID-19 pandemic began and The Roman Healthcare Group's employees started working remotely. Because their old provider's mobile app wasn't great, the team had to rely on deskphones, which made moving to a remote environment, oh, let's just say "difficult."
So, when their contract finally ended, it was time to celebrate—and select a new provider.
Everything they were looking for
Will had several requirements he was looking for in a new cloud phone system.
Cost was a major factor, since The Roman Healthcare Group is a small business. (Dialpad ended up costing only about 65% of what their previous provider charged.)
He also wanted a solution that would work seamlessly with The Roman Healthcare Group's existing tools—specifically, Google Workspace and Salesforce.
With the integration, their team can make phone calls through Dialpad's healthcare dialer—from their Salesforce screen:
Finally, portability and interoperability were big. As Will put it, "I want to have the ability to walk out the door and work seamlessly from anywhere with an Internet connection."
The company's old solution made basic admin tasks a pain, since it was only compatible with Windows computers and couldn't be accessed remotely. Will had to go into the office just to do administrative tasks like running metrics.
Dialpad, meanwhile, is accessible from any device with an Internet connection.
A phone system that paid for itself—during the migration
When The Roman Healthcare Group switched to Dialpad, they were braced for a difficult and lengthy transition. But they were up and running in a matter of minutes.
"
The transition to Dialpad was almost instant, we had maybe 10 minutes of downtime. Honestly, it might not have even been that long—we were having a training meeting when it rolled over.
"
Will Musto
Director of Operations
Why was this important? Well, Will estimates that each time a Sales Development Representative dials a call is worth about $185 in revenue to the firm. With an average of 170 calls per day, even a single lost day can cost the company big.
By being so quick and easy to set up, The Roman Healthcare Group saved so much time (and by extension, money) that Dialpad practically paid for itself just during the migration!
Sales, coaching, and KPIs
The Roman Healthcare Group's sales team uses Dialpad Sell for both calling and coaching. Thanks to Dialpad's Google Workspace and Salesforce integrations, all the information that agents need is available right in a single place—including text message history.
Previously, The Roman Healthcare Group's phone system had no texting options. Employees had to use their personal phones to text clients and candidates, and the information wouldn't sync with their CRM.
Now with Dialpad, they can send texts from the app and messages are automatically logged:
Plus, Dialpad has made it easier to coach new team members. They can just sit in (virtually) during calls for training purposes or listen to call recordings, so they can learn from experience.
"
We love that we can jump right in on Dialpad, pull call recordings, and listen to those. And we can set it so that recording starts automatically, so we don't have to say 'Don't forget to hit record on the call.
"
Will Musto
Director of Operations
Sales managers can even create "playlists" of the best calls for new hires to listen to and learn from so they don't have to search through all the call recordings:
After each call, Will can track metrics and KPIs much more easily. He doesn't have to go into the office and boot up the only office computer that's compatible with the administrative controls. He just logs into his Dialpad account to see reports there. If he needs to, he can easily convert and export them into spreadsheets.
It's that easy.
Ready to work beautifully?
With Dialpad, The Roman Healthcare Group has been able to handle larger call volumes and spend more time having conversations with their clients:
"
Average external talk time per employee is up by 90 minutes per week versus this time last year, and our call volume at large has increased two or three fold.
"
Will Musto
Director of Operations
Thinking about upgrading to a new VoIP phone system, but worried about the time and cost? Will had some parting words of advice:
"
Don't be afraid of taking the jump. There's a certain amount of stress when thinking of changing, especially for something as vital to a company as your phone system, but if you choose the right provider, the transition can be seamless.
"
Will Musto
Director of Operations
Take Dialpad for a spin
Sign up for a 14-day free trial to get phone calls, video meetings, and instant + SMS/MMS messaging in one place. It takes just a few minutes to get started, and you'll be set up with a virtual phone number too!