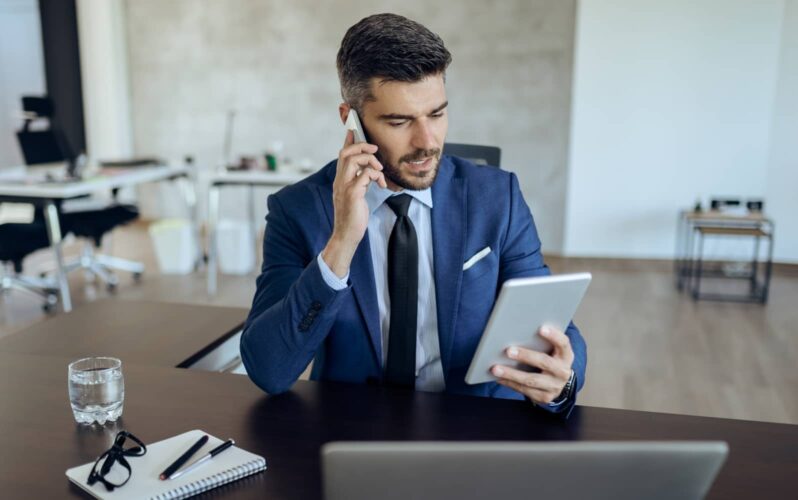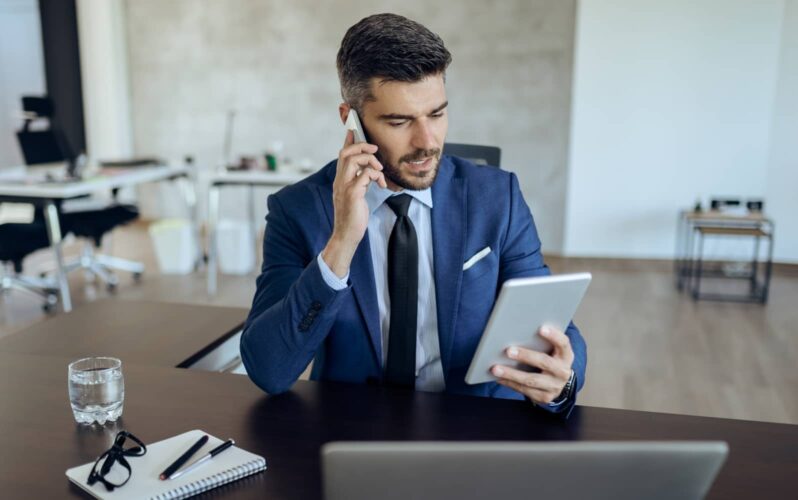 ---
You may not be familiar with their name, but since 1931, Superior has been the leading treasury solutions partner to some of the biggest banks in the United States, providing services like customized treasury management solutions across checks, cash vault supplies, remote deposit capture scanner fulfillment and support, and smart safe and call center support.
With major financial services institutions clients like American Business Bank, KeyBank, and Comerica, the stakes are high when providing superior service and client satisfaction. The problem: Superior's existing on-prem phone system was becoming increasingly difficult and time-consuming to manage.
Selecting a modern communication system that saved time, improved efficiency, and improved customer satisfaction fell to Gordon Musgrove, Director of Customer Delivery at Superior.
A centralized, integrated, and easy-to-use solution that provides actionable insights
Their existing on-prem phone system posed many challenges for the team—they had to manually set up call centers for each location, customizing workflows and routing was tedious, and it wasn't easy to expand into the digital market to remain competitive.
"As big proponents of CSAT and NPS scores, we were really interested in using Dialpad Ai, especially the real-time assist cards. We wanted a way to measure, track, and have data that gives us actionable insights," Gordon says. "We also wanted to control all our 800 numbers."
After considering several alternatives, Gordon and Superior's technology advisor, Call Center Today decided on Dialpad, as it provides a more centralized communications system that is also a lot more manageable. "The transition was pretty quick and easy. Among the technologies we use, Dialpad was one of the easier systems to install and set up," Gordon says.
Although Superior first rolled Dialpad Ai out to 60 team members, everyone on the 120+ person team now uses Dialpad, including the treasury service desk, remote deposit capture department, remote cash capture department, and technical systems center.
Reliable fact-checking for complex customer communications with AI transcriptions
As a treasury solutions provider, Superior handles lengthy, complex calls. That's why the team is especially excited about Dialpad Ai's voice transcriptions:
"Live Ai transcriptions are a huge asset for the team and have been a big help. We use it as a fact checker. For example, if our team isn't sure if they asked the customer a question, or if they're not sure if the question was answered, they can scroll back and check the transcription," Gordon says.
"It's now a lot easier to get the information we need from customers. We actually end up asking fewer questions and never have to ask the same question more than once because we have the Ai transcription in front of us."

Saving 20% more time + increasing leads with live agent coaching
For Superior's outbound sales and commercial sales teams, Dialpad Ai Sales Center helps them get more leads into the pipeline.
With Dialpad's AI-powered live sentiment analysis and Custom Moments, the team can analyze conversations both during and after the call. Managers can instantly see if any agents' calls are dipping into negative sentiment territory as they're happening, open up the live transcript to get more context, and jump in to help if needed:

"Live sentiment analysis has made a huge difference in improving calls, saving time when digging into key moments, and understanding what the issues are. We love that it flags everything for you. Not only can we use it during calls, but we can also use it on recordings as well," says Gordon. "We're saving at least 20% more time this way using Ai Sales Center."
With these sales AI tools, the team can have more effective sales calls and convert customers, while shaving minutes off every conversation. "Real-time Assist cards, Custom Moments, and the AI transcripts have helped with not only training but also shortening calls, which helps the sales team reach out to more leads and convert more customers," says Gordon.

Improving CSAT from 75% to 94% in just 4 months with Dialpad Ai CSAT
For Superior's inbound team, Dialpad's AI-powered RTA (Real-time Assist) cards have made life easier for agents, guiding them through conversations on different bank rules, products, and more. Whenever a tricky question comes up, an RTA card will pop up with helpful information:

"If there're rules on how to order a product, RTA cards help our agents make more accurate orders. It also helps our team save time now and down the road, as RTA cards make sure the order goes through the right channel in the first place," Gordon says.
Since Superior's team receives 7,000 to 8,000 calls in any given month, taking minutes off every call ends up saving the team lots of time. "We probably save at least four to five hours a week with Dialpad's RTA cards."
Superior's is also a firm believer in allowing its team to analyze their own recordings, so they can learn better from them. "We like being able to send team members a call recording before discussing it with them, as team members can take an active role in improving their own calls," says Gordon. "Having people find their own mistakes and learn from them is helpful."
Speaking of call quality, although Superior started with a baseline CSAT score of 75%, improving it significantly was high on their priority list. The team turned on Ai CSAT and Ai transcriptions immediately after setting up Dialpad, which helped them collaborate with department heads and team leads on what to look out for in calls.
How Ai CSAT works: Dialpad Ai can accurately infer CSAT scores for every customer call—which means the support team doesn't have to rely on customers filling out surveys (since very few customers bother to, and those who do are usually either extremely angry or happy, which ends up skewing the scores):

The result: a more representative and holistic view of customer satisfaction.
Now, the team can easily find common errors that cause low CSAT scores and use this information to improve their call workflows. "We realized that to optimize CSAT scores, the team needed to make sure they get everything they need from the customer, including who the customer is, what the customer is calling about, and account details, before being able to help customers properly," Gordon says.
"It took us about four months to get to a CSAT score of 94% with Dialpad Ai, and we've been maintaining these scores for the last six months."
Up next: Integrating Dialpad with Hubspot
Now that Superior has successfully integrated Dialpad Ai into their workflows to save time, improve customer communications, optimize call performance, and improve CSAT scores, they're looking to integrate Dialpad into Hubspot, their CRM.
"We're looking to use more integrations in the future, and at using SMS more for bank escalations and customer outreach," says Gordon.
We can't wait to see how Superior continues implementing more Dialpad features and integrations to help their team save more time, sustain their high CSAT score, and provide an excellent customer experience.
Managing a financial
services firm?
See how you can use Dialpad Ai Contact Center to provide better client service and uncover more conversational insights. Book a demo, or take a self-guided interactive tour of the app first!