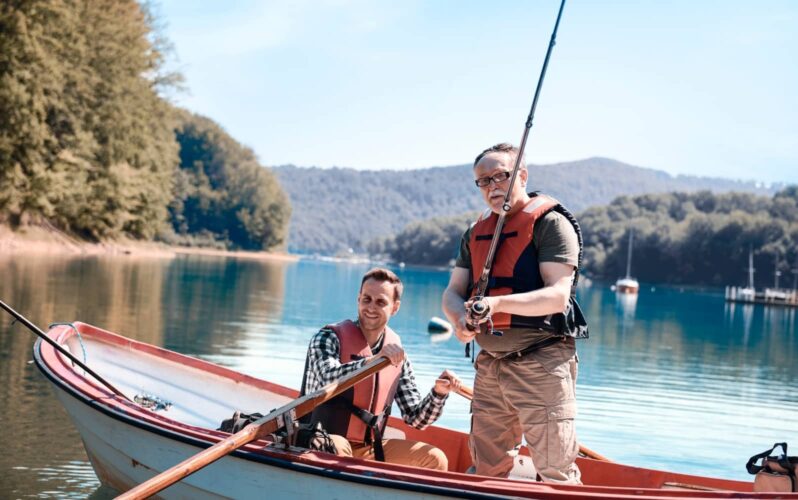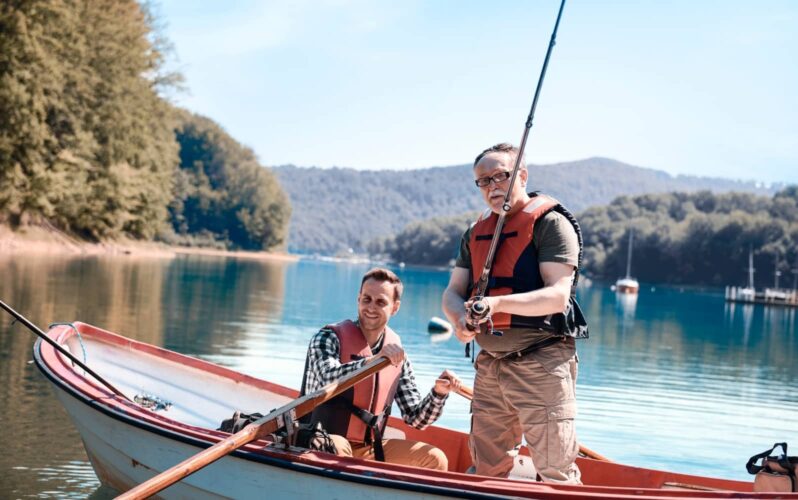 ---
When anglers plan their fishing trips, they turn to Guidesly, an e-commerce booking platform built to connect fishing guides and anglers. As Guidesly grew, so did its communications needs—and the last thing it wanted was to leave callers on the line without a bite.
The company's employees were using their personal cell phones for business calls, which came with several problems. For starters, they had no call analytics or management. And to make things worse, it meant there was no separating business calls from personal calls (and no one likes getting business calls on their days off).
Taylor Lord, Head of Marketing and Product at Guidesly, knew it was time for a change. It was time to get off the personal cell lines, and on to a cloud-based, AI-powered communications platform that could grow with the company.
The perfect catch
One key factor Taylor was looking for in a communications platform was the ability to integrate with HubSpot, which Guidesly used as its CRM. At the same time, it needed to fit their budget as a startup. Well, it just so happens that Dialpad not only integrates with HubSpot, but the Dialpad for Startups program made it well within their budget too.
"
With a small team, trying to be as robust yet agile as possible, Dialpad was just a no-brainer for us.
"
Taylor Lord
Head of Marketing and Product, Guidesly
After choosing Dialpad, it didn't take long for all of Guidesly to get onboarded. It only took about 15 minutes to get each sales rep set up and onboarded. The implementation process was "straightforward and intuitive," and everyone got the hang of Dialpad quickly.
"I can call from anywhere with Dialpad"
Guidesly's employees no longer have to use their personal phone numbers for business calls… but they can still use their personal phones. Does that sound contradictory? Well, it's pretty simple: Dialpad users can make calls and send texts using their business numbers across different devices using Dialpad's desktop and mobile apps.
Now, Guidesly's sales team can take calls on their mobile phones without needing to give out their personal numbers, and when the work day is done, they can log off and not worry about business calls:
They love how they "no longer need a physical mobile device separate from the devices [they] currently own to perform daily business operations."
Additionally, the Guidesly team appreciates the "ease of use for calls and texts, and easy implementation and integration" that they get with Dialpad. There's no lengthy process to get set up—it's as simple as logging in to an app or web browser and making calls.
Plus, with the HubSpot integration, agents can make calls through Dialpad from directly within HubSpot. All the calls are instantly logged, complete with automatic transcriptions for ease of reference:
They no longer have to flip back and forth between multiple tabs and notes—everything they need is captured and saved instantly in both tools.

"
We use Dialpad daily— it takes away the need for physical mobile company devices and I can call from anywhere with Dialpad."
"
Taylor Lord
Head of Marketing and Product, Guidesly
Don't just take our word for it
It's one thing when one person is talking about how much everyone at a company likes Dialpad. It's another when the employees tell you themselves. And Guidesly's employees were happy to gush about what they like most about Dialpad.
According to Tarrin, a sales rep: "I absolutely love that it syncs with HubSpot. It pre-populates the caller's information so I know who's calling if they are in our CRM database, and I can log calls easily and automatically, keeping a solid record of every communication."
And every time Sean onboards new employees, he's reminded of just how easy Dialpad is to set up and use. He says his favorite part is "The easy implementation and integration. I can walk new employees through the process quickly."
John's also been enjoying the ease of communication that Dialpad provides, adding: "The best thing about Dialpad is that it allows me and our team to communicate instantaneously with customers and clients in a way we otherwise wouldn't be able to, and at low cost."
Ask anyone at Guidesly, and they'll tell you: Dialpad has improved their ability to connect with customers from anywhere, and the HubSpot integration has dramatically streamlined their workflow. Now when Guidesly's customers go on fishing trips, they'll be able to get Guidesly on the line quicker than any fish.

Does your startup need a powerful, secure, and scalable communications solution?
See how Dialpad for Startups can help you