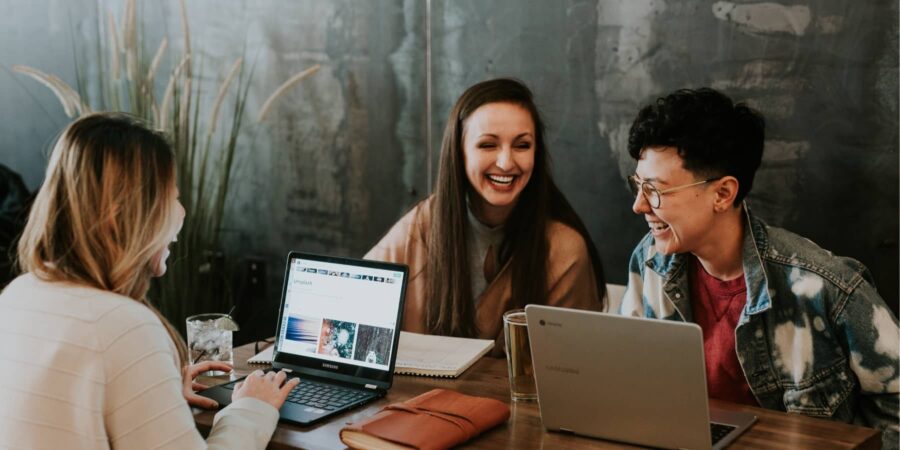 Here's the latest roundup of startup news. 🎉
Useful articles you don't want to miss
📋 Startup Poll - Do you have content ideas or want to connect to other startups?
Dialpad product highlights and guides
---
Startup stories 🦄

Check out this month's stories from fast growing startups Beycome and Builder Prime:
Startup customer profiles
Every month, we highlight a startup customer. This month, it's CiteRight!
CiteRight is a collaboration platform for litigation teams that makes it easy to create a library of reusable legal research, while effortlessly generating court submission materials in just seconds. With CiteRight, you can easily download, view, and cite legal cases directly inside Microsoft Word, so that everyone on a litigation team—including lawyers, articling students, and practice support staff—has easy access to the documents they need to get their jobs done.

📣 Interested in a customer story or to profile your startup? Sign up here
---
Partner news

Freshworks: A fresh startup perk for Dialpad for Startup members
Freshworks has always been a friend of startups and small businesses, providing refreshing, user-friendly, and affordable software for startups to thrive.
They've partnered with Dialpad to give startups access to $10,000 credits on the Freshworks suite, mentorship, VC connects, resources, and much more… Find out more here.
Startup Stack: Build a tech stack with everything you need in one place
The Startup Stack offers the best tools that will help startups scale and succeed, and makes choosing a stack easier for founders. They source the best operational tech offers, and make them available in one place.
Acceleprise: Accelerator cohort applications are approaching
Acceleprise is a pre-seed fund, platform and program for early-stage B2B tech startups. Every company that joins our program gets $100k in pre seed funding, 1:1 time with our experienced MDs, and personalized support from our network of SaaS mentors.

Can you tell us more about your accelerator program and what startups are a good fit?
Tech startups with a B2B SaaS solution, in any vertical or industry, that have (or are about to have) an MVP would be a great fit. Founders looking for support in go to market, revenue generation, and fundraising would really benefit from our program.

Do you have any exciting events coming up we can share?
Definitely! Our upcoming Innovator Series is on June 22nd, featuring Larissa Maranhão, GM at Brex & Chris Waldron, CEO of Satellite, and will dive into the question on everyone's mind: are we going back to the office? And if so, what will that look like? Registration is here!

What kind of perks does your accelerator program offer?
We have over $100k worth of corporate perks that help jumpstart growth for our startups.

How can startups apply to Acceleprise?
Applying to the Acceleprise program is really simple – but timely! Founders can either learn more about our program on this page or apply directly through this form. Get your application in quick — the deadline is July 9, 2021!

Stay up to date on the latest and greatest!
Need a unified communications platform (that includes a phone system, video conferencing, messaging, and more) for your startup?
Dialpad for Good has championed over 650 businesses through the Dialpad for Startups, Tech for Black Founders, and Nonprofit programs.