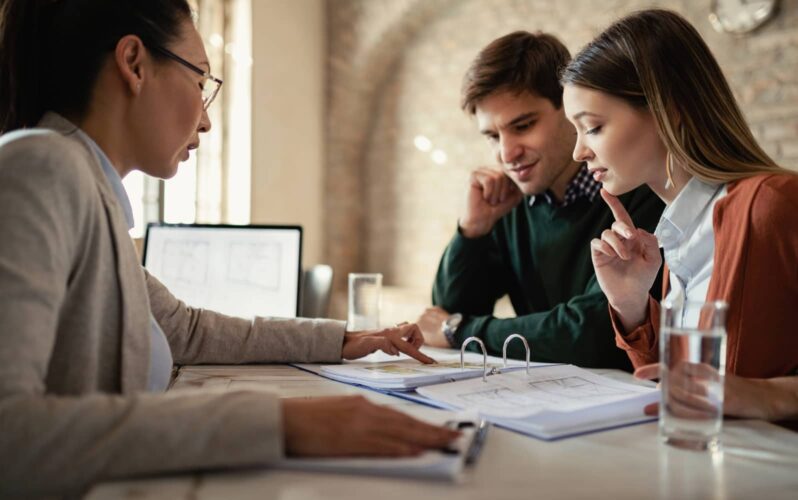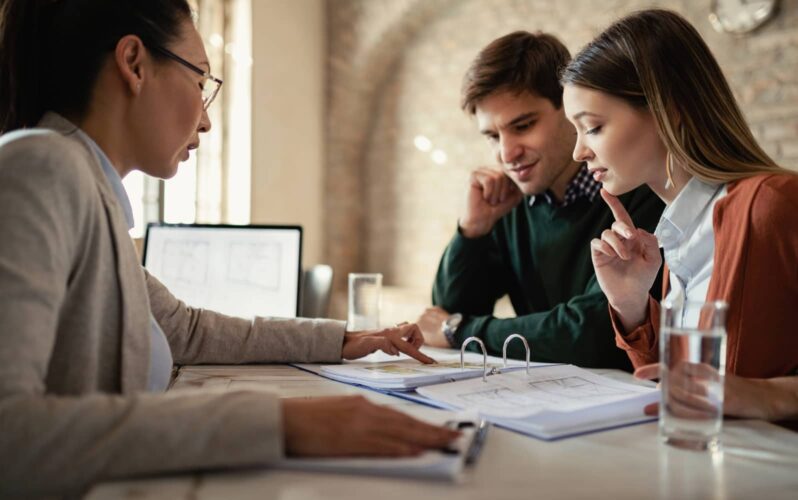 ---
Is there anything quite as exciting and nerve-wracking as buying a home? Beycome, a real estate startup that facilitates buying, selling, and leasing homes online, knows how momentous an occasion it is. The company helps customers save on real estate by charging only a flat fee, and in the course of a year has saved 5,000 customers a total of $72 million in commissions.
There was just one problem: their phone system was outdated and inefficient.
The company's first attempt to move to cloud communications was more expensive than they liked, and the interface of that system was both old and overly complex.

"All of the technology at this time was too complicated for us," explains Nico Jodin, CEO at Beycome.com. "When I choose a partner, I need to understand super easily how things work; I don't want to read through a wiki to figure out how to do things."
They needed a real estate phone system that was up to date, easy to use, and affordable since they're still a startup. After their first poor experience with a hosted platform, was there one out there that would suit their needs?
The perfect platform for a growing startup
Beycome tried Dialpad's two-week free trial to see if it lived up to the hype. The result? The company switched the whole team over right after.
As Beycome is a startup, price was a big issue in choosing its business phone system. That made it a pleasant surprise when Nico discovered Dialpad's Startup Program, which let Beycome switch to Dialpad at an affordable price point designed for businesses just getting off the ground.
How affordable? Nico estimates that Beycome saves around $15,000 a year on communications now that they use Dialpad. That can make a big difference for a company of any size, especially a startup.
"
You try to save every cent as a startup, and the Startup Program was a big help to us financially.
"
Nico Jodin
Chief Executive Officer
In the end, it was Dialpad's interface, simplicity, and ease of use that really sealed the deal for Beycome. For one, they can add or remove lines as needed—which is very useful for a growing business.
"Dialpad is an easy way to scale your business, you can open a line in seconds," said Nico.
Similarly, they can move team members around when the need arises, allowing them to stay agile as they go.
"You can scale in minutes"
Once Beycome made the decision to use Dialpad, it was time to set up their phone lines and port numbers over. For many phone systems, this would be a lengthy, arduous process. With Dialpad, it took about two hours.
No wait. No training sessions. Employees took a long lunch break and came back to find their Dialpad lines waiting for them.
"
Getting your phone system up and running with Dialpad is super easy, and for a fast moving company like mine, this is really important.
"
Nico Jodin
Chief Executive Officer
What about when they need help? Getting in touch with customer service is often a time-consuming task... Right?
"Every time I have a problem, I can quickly get someone on the chat, and as a startup your hours are not regular—reaching Dialpad's Support team 24 hours a day is a huge advantage," said Nico.
There when they needed it most
Dialpad's mobility and ease at which it can be used from mobile devices and computers became especially useful when the COVID-19 pandemic began. When Beycome's team had to start working remotely because of the pandemic, they never lost access to their communications. They could access Dialpad across both their mobile devices and computers—and keep business afloat at a time that could otherwise wreck a startup:
"
What this program offers to startups, especially during the COVID-19 crisis, it made all the difference.
"
Nico Jodin
Chief Executive Officer
Being a startup doesn't mean that you should have anything less than an amazing VoIP phone system. With Dialpad, Beycome was able to communicate with customers, home buyers, sellers, and renters from wherever the team chose to work.
"
Not a lot of companies give startups the quality of service, systems, and call quality as you do, and with what you are also offering your big companies. We want to say 'thank you' for supporting startups.
"
Nico Jodin
Chief Executive Officer
Does your startup need a powerful, secure, and scalable communications solution?
See how Dialpad for Startups can help you!