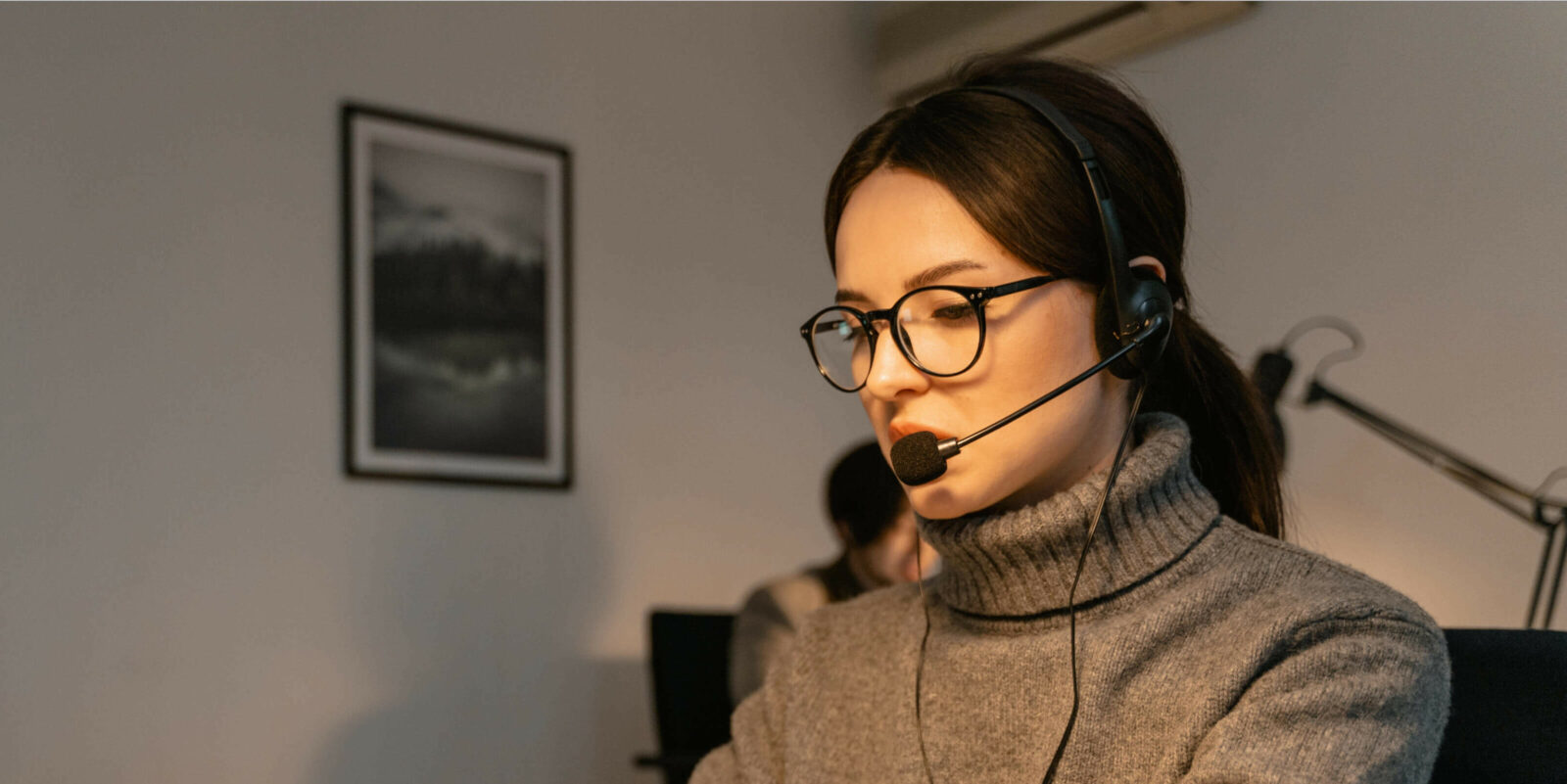 You've come to a point in your business operations where it's time to make some moves to not only scale but become more efficient and save time and money while you're at it.
Does this sound like you? If you're interested in growing your business and attracting more leads, then an outbound dialer may be just what you're looking for.
Before we get into the basics around what you need to know about outbound dialing, make sure to keep these questions in mind while reading through:
What are my objectives and workflow for my outbound team?

How large are our contact lists and what is our average call volume per agent?

What integrations do I need?

What type of call campaigns do we typically run?

What type of training or support does my team need?
Outbound dialers are meant to make life easier for agents and streamline business practices, ensure a contact center's success, and can take you into the modern age. This post will cover what you need to know so you can kick manual dialing (if you haven't already) to the curb by answering your questions about outbound dialing in more detail.
What is an outbound dialer?
An outbound dialer is a technology that improves the efficiency of reps and reduces the manual repetitive work surrounding outbound calling. It essentially helps agents make more phone calls. Outbound dialers automate the calling process so that agents can contact more customers and focus on what really matters—like customer engagement and conversion. Basically, it's a huge time saver.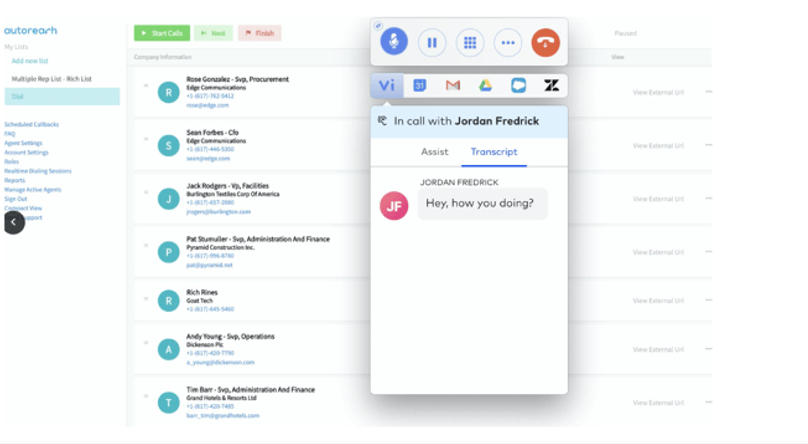 If you have a team of varying skill sets and levels, then selecting a dialer that is easy to use and deploy is the first big piece of the puzzle to consider. For example, B2B technology reps usually average 35 calls per day and spend a total of 55 minutes per day speaking to prospects.
Another study also said that 60% of salespeople struggle with a lack of organization and consistency with outreach efforts. So how do we take advantage of the 40-hour workweek and increase productivity? Outbound dialers are a way of letting an application do a lot of the legwork so that agents can focus on providing a better customer experience.
Instead of using a number of different applications, you can use a unified communications solution like Dialpad that integrates with AutoReach to easily make outbound calls at scale. AutoReach allows you to quickly upload a list of targets and set a call schedule to call leads at the most appropriate times. With Dialpad Ai, you can also get a live transcription of your call and a call summary so you don't need to worry about taking notes.
These features help improve your team's communication process and keep your team organized, whether you're dealing with inbound or outbound support for clients. An outbound dialer will take your reps and sales teams to the next level to achieve your goals.
Why would a company want to use an outbound dialer?
Any company with an outbound contact center (sales, customer service, etc) making high phone call volumes should be using an outbound dialer software.
While telemarketing may be the first thing you think of when it comes to use cases, outbound dialers can be used in other areas of business too like debt collection agencies, healthcare, nonprofit organizations, and schools.
Political campaigns depend on this type of software to send out messages to reach crucial voters and local governments rely on this technology to send out weather or natural disaster notifications.
What types of outbound dialers are there?
You need to consider your KPIs and main goals for your team so you can decide which dialing mode makes the most sense for you and your business needs. There are different types of dialer solutions, but these three are the most common ones to consider:
Preview dialers
The preview dialer operates using a one-to-one calling ratio (meaning one number dialed per available agent), which allows your agent to "preview" a contact's information before placing or skipping the call. This can be used if your agents need to review contextual customer information before each call.
Power dialers
Power dialers make calls one phone number after another, sequentially through a list, eliminating the extra time spent in between dials. If you're dealing with a high volume of outbound calls and looking to connect with as many customers as possible, then this is the dialer you need. Progressive dialers sit within this same umbrella but don't require a live agent to be on the other end managing or routing the calls.
Predictive dialers
The predictive dialer automatically dials multiple phone numbers from a list in parallel, up to a preset ratio. It uses mathematical estimates to identify an agent's availability without them being part of the dialing process. Predictive dialing will help you reach scale but can get tricky if you're looking to improve conversion rates due to a high likelihood of hang-ups.
Which dialer is right for you?
Each type of dialer has its pros and cons. It just depends on what your needs are. For example, organizations that use predictive dialers are typically optimizing for high call volumes and minimized agent idle time by having agents only answer connected calls.
Many BPOs (business process outsourcers) are commonly found using this type of dialer, especially ones with low connect rates.
Power dialers are meant for a medium-large call list with higher connect ratios. When customer experience and conversion rate are your top priorities, you can use a power or preview dialer. This type of dialer is frequently used by sales organizations that believe that each outbound interaction is critical.
What are the benefits of an outbound dialer?
Whether you are welcoming someone to the brand, closing deals, or providing customer service information, an outbound dialing system helps your team do their job more efficiently and effectively. Here are the 4 key benefits.
1. Agent productivity and efficiency
The biggest benefit of an outbound dialer's functionality is that it saves you idle time and gets you to the next number or next call quicker.
Did we mention outbound dialers can also filter out busy signals, voicemails, and no response numbers before connecting agents?
It's been mentioned a few times in this post already, but it bears repeating that outbound dialers allow you to dial faster and take the repetitive, manual pieces out of the equation.
By removing this barrier you're maximizing an agent's productive calling windows, which will both increase call outreach and allow them to remain confident while talking to clients or providing customer support.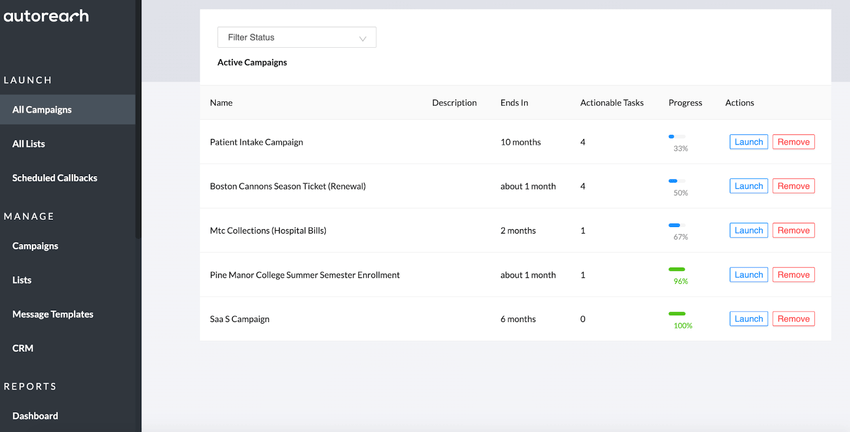 2. Integration options
Outbound dialers typically have integrations into some of the most commonly used applications like Salesforce and HubSpot. Leveraging a tool like AutoReach, which has prebuilt CRM integrations and Open APIs with bi-directional syncing, allows you to connect to your business applications and easily pull your records into a dialer.
When using Dialpad + AutoReach integration, the "auto tab" feature is a pop-up into your system of record that shows more information about a person from the call list, like where they live, to build a connection and improve conversion rates.
3. Coaching and Quality Management
Calls made within an outbound dialer are recorded and monitored, often for training purposes and quality assurance. Doing so allows you to help uplevel your agent's performance and also improve your customer satisfaction score (CSAT). This rating helps reps and contact center managers to identify areas for improvement.
Keep in mind that customer satisfaction scores tend to be skewed due to low response rates of around 5%. This means that you usually only see scores from the happiest (and angriest) customers. With Ai CSAT, Dialpad allows you to get insights on 100% of your calls.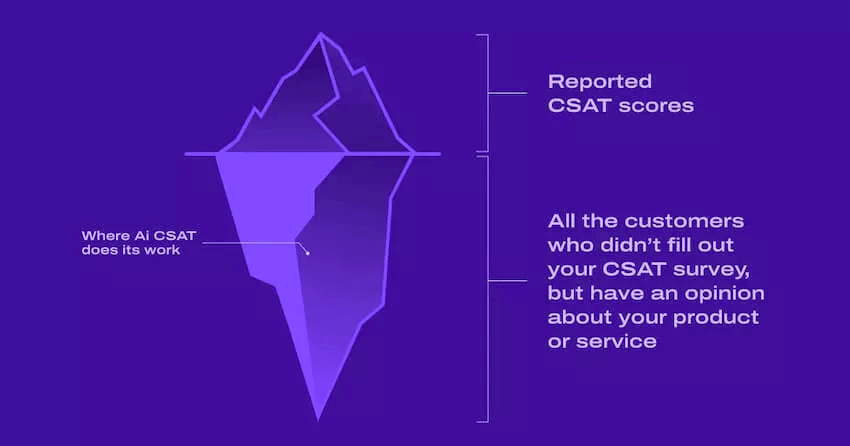 Aside from this, Dialpad Ai also allows you to track live customer sentiment so that contact center managers can provide immediate assistance when needed. This helps agents feel empowered and equips them with the tools they need to succeed.
4. Contact list creation and campaign management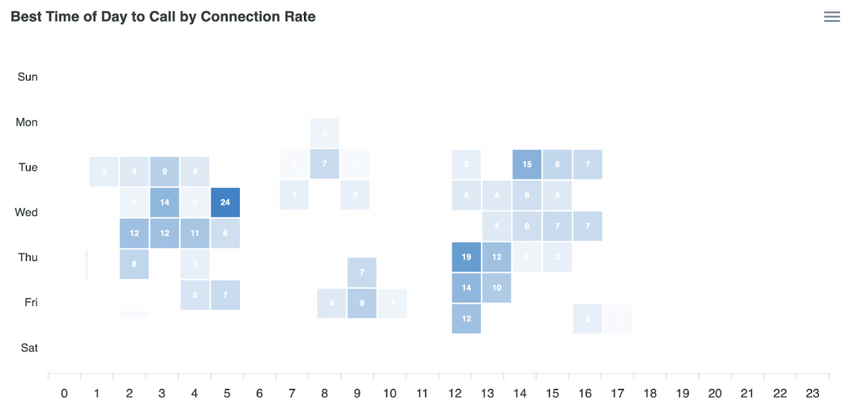 AutoReach makes it easy for you to integrate your various data sources so that you can quickly build dynamic call lists for your agents regardless of process complexities or business needs. Depending on the dialer, they typically also have dashboards so you can track your outbound campaigns in real-time. This allows agents and managers to stay up to date on progress.
AutoReach also includes DNC management capabilities that prevent agents from dialing numbers that are stored in the internal AutoReach DNC list. Furthermore, you can leverage the integration into DNC Compliance (aka DNC.com) to help with your compliance needs.
When it comes to compliance with the Federal Trade Commission's regulations around the Telephone Consumer Protection Act (TCPA), you'll need to do your research. There are a lot of requirements that can impact the way that you use a dialer. We recommend that you consult with your legal counsel to discuss outbound regulatory compliance so you and your teams stay aware.
Choosing an outbound dialer for your team
Outbound dialers increase agent efficiency, lead to higher sales volumes and increased call conversion ratios. They ultimately allow for happier clients since there is less of a chance for misdials, dropped calls, and long wait times.
There are different types of outbound dialers to consider depending on what your team needs. Each dialer comes with a variety of features that can help your business, from increasing productivity to streamlining information across different applications.
Combining Dialpad's contact center software with AutoReach's campaign management and automation will help transform your outbound process and drive more conversations with the right people.
No matter what solution you choose, remember that you need to play by the rules and follow TCPA. No exceptions!

See how Dialpad Ai Contact Center works
Get a personalized walkthrough of how Dialpad and AutoReach can help your team communicate with customers and prospects, from anywhere.