Back to Blog
Dialpad acquires Koopid, helping deliver better customer experiences through digital channels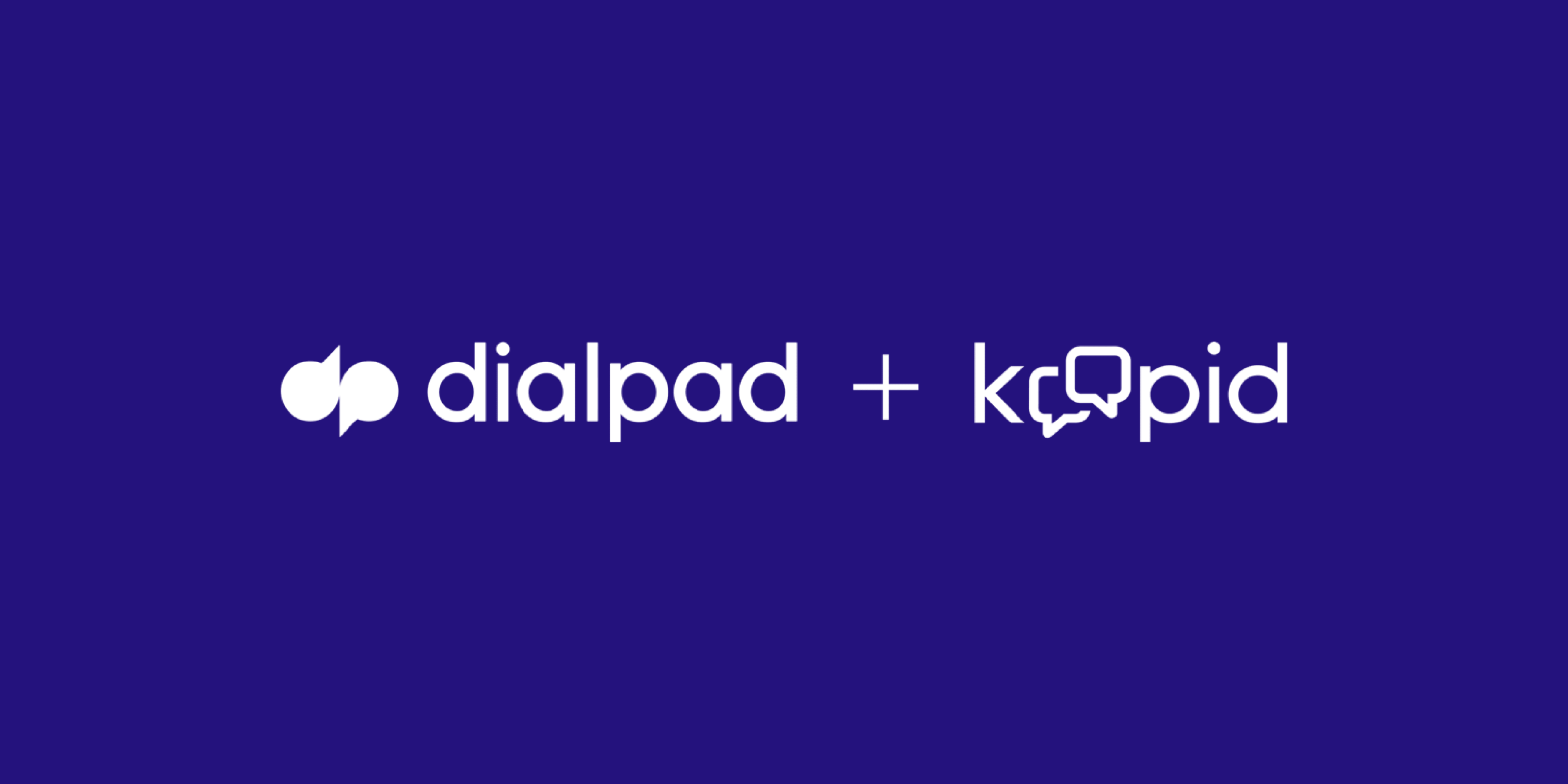 One of the most important initiatives underway in your company today is defining the service and support model to build customer loyalty with the 'Next Customer.' Your company may have a different name for this initiative, but a group of your Customer Experience (CX) leaders (probably with the assistance of outside experts) are profiling your next significant cohort of customers and identifying how to effectively serve them. The image of the Next Customer is continually being redefined in forward-looking organizations serious about growth, as they study key characteristics of those customers that will drive the future of your company.
For CX professionals, planning for the Next Customer has occupied significant planning cycles over the past five years, and themes across companies have had some strong similarities. One of the most dominant initiatives has been improving the experience for consumers engaging through digital channels—including websites, mobile apps, email, and social channels. According to the 2021-22 Metrigy Research Customer Engagement Transformation Study, over 72% of businesses offer more than four interaction channels for customer support.

Not only that, companies like Apple and Google are releasing their own messaging platforms: Apple Business Chat and Google Business Messaging.
These platforms will offer customers the ability to engage via texts instead of calling (i.e., digital deflection) natively from within Apple Map, Google Map, or Google Search.
With so many digital channels, how can your organization handle all those conversations?
Dialpad can help you better serve your Next Customer

Dialpad has just acquired Koopid, the most innovative AI-driven platform for digital customer experience, strengthening our Dialpad Ai Contact Center offering for companies of all sizes. This technology simplifies customer-to-company engagement for support, service and sales. As a result, we can now enable a broader spectrum of digital channels for connections, including WhatsApp, Facebook Messenger, Instagram, Twitter, and Apple Business chat, to name a few. This empowers customers to initiate contact using their channel of choice, on any device, and at the time of their choosing (even after hours).
The blending of Koopid with Dialpad's pioneering AI technology and cloud communications platform will offer companies a more comprehensive view of customer interactions and synchronize conversations across channels. This helps improve the customer experience and drives greater brand loyalty by eliminating the need for repeating information to agents across different channels and offers customers more flexibility (including using voice channels).
You may recall our recent Kare Knowledgeware acquisition a few weeks ago, which also provides AI capabilities for self-service chat. So, you may now be asking, what's the difference between Kare's and Koopid's AI technology?
While both Kare and Koopid can enable self-service chatbots on a company's website, the way they process customer requests and how they respond are where the differences lie.
Kare does deep semantic searches against multiple sources of unstructured data (like websites and knowledge bases), for use cases involving customer self-service and augmented agent assistance.
Koopid, on the other hand, handles more complex customer inquiries through digital channels, where a task workflow across a series of interactions may be required. Subsequently, Koopid technology will be the foundation for our omnichannel digital engagement solutions.
Leveraging both Koopid and Kare technologies will enable Dialpad Ai Contact Center to provide omnichannel solutions that use AI to determine customer intent, automate and process requests (including routing to properly skilled agents), and outcomes that will delight both consumers and companies alike.

These two acquisitions, plus the addition of our Playvox workforce management (WFM) and Quality Management (QM) integrations, position Dialpad to be fully enterprise-ready with the industry's most innovative, cloud-native and AI-enabled UC+CC platform for the work-from-anywhere workforce.
Together, we got next!

The tremendous planning which companies have done to serve new types of customers will pay big dividends as they adapt to the accelerating shift to digital channels.
Companies should be encouraged by the advances in AI made by Dialpad, Koopid and Kare, now coming together to provide compelling digital customer experiences. The benefits will be clearly visible in increased profitability, improved customer loyalty, and reduced agent attrition, streamlining the contact center to be the focal point of positive customer engagement and value.
Your "Next Customer" has arrived. And now, there is now a modern, cloud-based contact center solution available on demand, in one beautiful app, to better serve them.
See how Dialpad Ai Contact Center works!
Get a personalized walkthrough of how Dialpad can help agents and supervisors communicate with customers and prospects, from anywhere.