Simultaneous ring
Dialpad's simultaneous ring feature sends incoming calls to all of your connected devices at the same time. You can choose to answer these calls on your laptop, smartphone, or tablet depending on where you are and what device you're working on.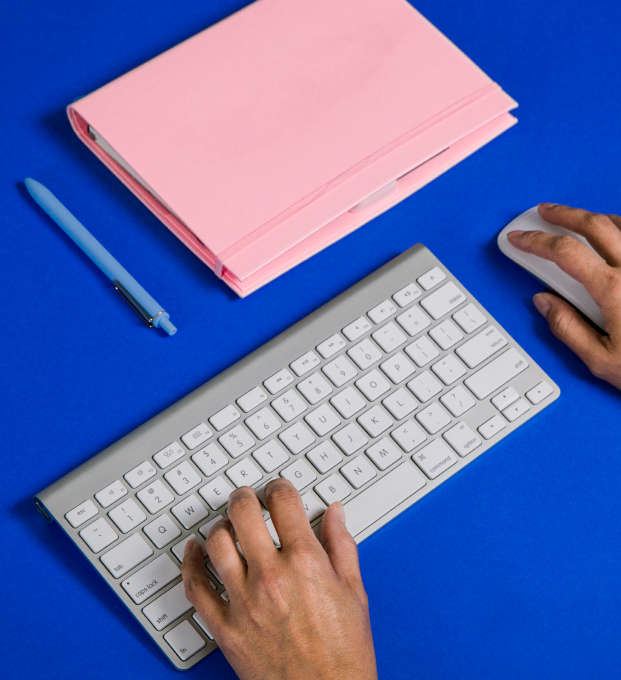 Today, many of us find ourselves working away from our desks. Whether you're working from your living room couch or local coffee shop, our phones are often just as important as our computers when it comes to our work.
Of course, cell phones have revolutionized our ability to stay connected wherever we are. But sometimes, colleagues and clients still can't get a hold of us—even with a cellphone in our pocket.
It may be a client wanting to place an order, or your customer support teammate calling about product issues. Either way, you can't afford too many unanswered calls.
There are ways to deal with (or at least mitigate) missed calls—you've got features like call forwarding, voicemail, and even call-screening assistants. But even these tools aren't always enough.
Whether you work for a small business or an enterprise with its own call center, if you can't miss a call—ever—then you'll probably need simultaneous ring.
What is simultaneous ring and how does it work?
Basically, it makes sure you never miss an important call again.
Simultaneous ring is a function where a single incoming call can reach multiple devices at the same time and ring several devices simultaneously.
These devices can vary, from a desk phone to a laptop (via VoIP or voice over internet protocol), to a smartphone.
The way simultaneous ring works in the Dialpad app is really simple:
You choose the devices to send your incoming calls to. (Make sure those devices have the Dialpad app on them and you have "Ring this device" checked off. This will enable simultaneous ring on them. Bonus: The app works across iOS, Android, Mac, and PC.)



That's it! Now they'll all ring when someone calls you.
You can then answer the call on your cell phone, home phone, or office headset, depending on where you are and what device you've got at hand.
The ringing will stop once you send the call to voicemail or answer from the device of your choice. This is a very handy feature that lets you say goodbye to your office phone.
Now you can work flexibly from anywhere, and literally never miss a call again. (Don't worry, you can set yourself to "Do not disturb" when you need quiet time.)
5 key benefits of a simultaneous ring feature in a business phone system
1. It gives you the most consistent call quality
Because your calls will all be coming in through the same business phone system, you'll get more consistent call quality (HD if you're with Dialpad!) across all devices.
What that means: Your callers generally won't be able to hear an audible difference whether you're taking the call on your mobile phone, laptop, or tablet (as long as you've got good Wi-Fi, anyway).
2. More flexible ways to communicate
One of the biggest perks of using simultaneous ring, of course, is that it gives you more choices for how to communicate. Use your laptop, your iPhone, iPad, Android device, or whatever else you desire!
And once you've answered an incoming call from your desired device, Dialpad gives you even more flexibility with features like Call Flip, which lets you seamlessly flip a call from your phone to your computer (or vice versa)—without interrupting the conversation: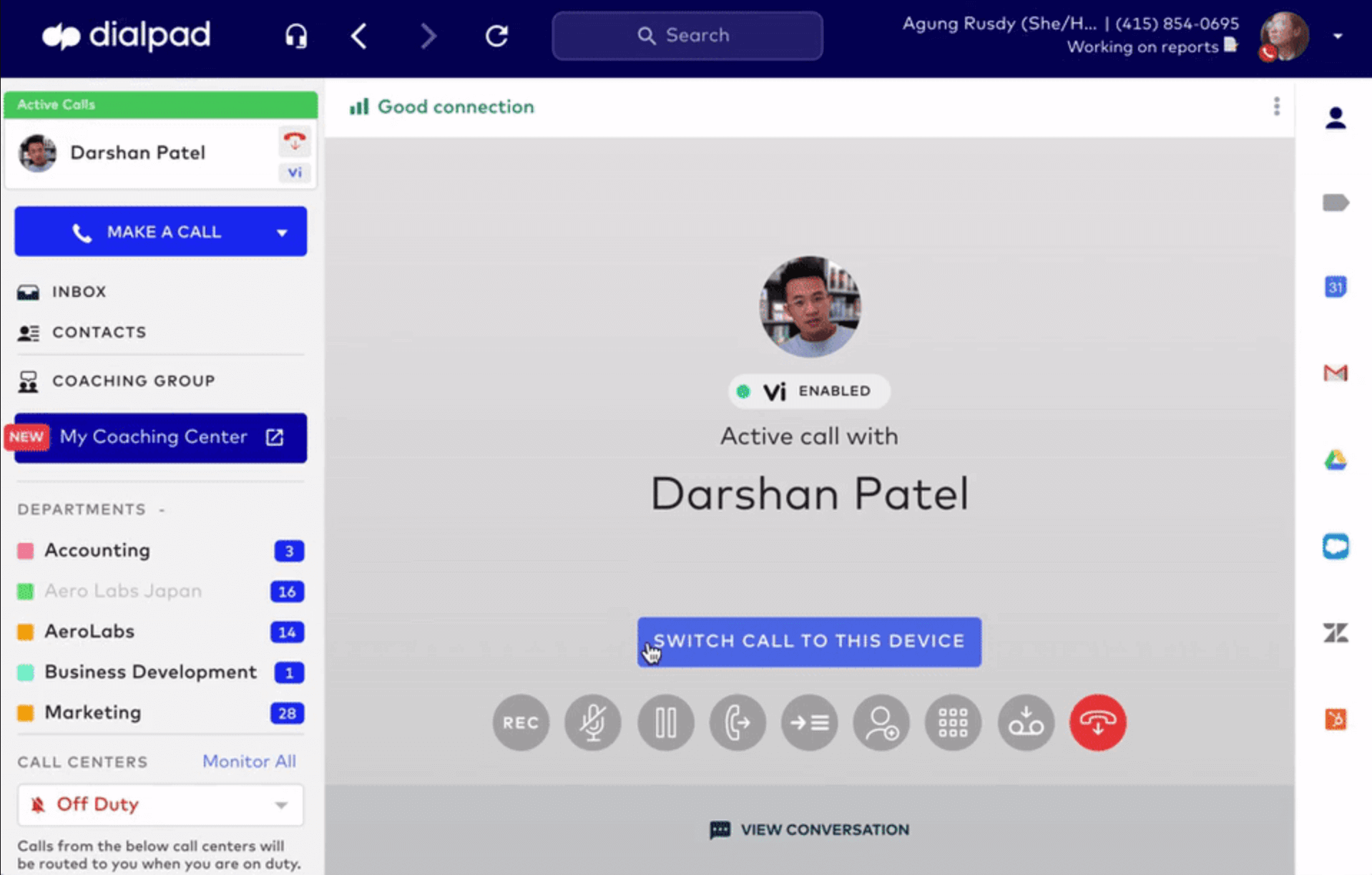 3. Fewer missed calls
With a feature like simultaneous ring, it's pretty much impossible to miss a phone call. You (or anyone on your team) can pick up a call from any computer or smartphone.
As long as you have a good internet connection (and this goes for any communications platform you use, Dialpad or not), you'll receive all incoming calls on all your devices.
4. Consolidated phone numbers
With the Dialpad app, you only need one business number to get all your devices to ring simultaneously. As long as you have the app on all of them, and you're signed into your Dialpad account, you can simultaneous ring working on your phones and computers—with only one number.
And anytime you need to add a new number, all you have to do is connect it to your business phone platform and you're good to go!
5. Happier customers
Ultimately, the best benefit of having a simultaneous ring feature is for your customers and clients.
The easier it is for you and your team to answer calls quickly, the easier it is for them to get their questions or issues resolved. That means shorter waiting times for your callers—and hopefully less time spent on the phone.
Nothing makes customers happier than timely service, right?
FAQs about simultaneous ring
Simultaneous ring vs. sequential ring—which one's better?
There are loads of similar—often confusingly so—phrases, and sequential and simultaneous ringing are two examples.
They both involve one call ringing multiple recipients or devices. But the difference is that with sequential ringing, the ringing happens in a sequence. That means your inbound call rings one recipient, and if there is no answer, it rings the next one, one by one.
Simultaneous ring is when multiple devices ring at once. They're both better than just letting a call go to voicemail, but simultaneous ring usually doesn't take as long as sequential ringing.
What's the difference between simultaneous ring and call forwarding?
Simultaneous ring may also sound similar to another feature—call forwarding—but they do different things.
With call forwarding, your incoming calls are directed to another external landline number or device that isn't connected to the business phone system.
Whereas, with simultaneous ringing, all your devices are technically connected to the same platform via a web or mobile app. This streamlines the process by eliminating what is effectively the middle man.
👉 Dialpad tip: Dialpad does have call forwarding too if you need it. It works the usual way: a call would first connect to the Dialpad app, and then be forwarded to non-Dialpad connected devices.

With simultaneous ring, all your connected devices would ring at the same time, which reduces complexity and connects you to your caller more quickly.
Once I've picked up a call on one device, can I move the conversation to another device?
As long as you're using Dialpad for simultaneous ring functionality, you absolutely can. And it couldn't be simpler. The Dialpad app comes with Call Flip, which lets you switch devices seamlessly during a call.
Will incoming callers be able to tell which device you answer from?
Nope! The caller will have the same experience from their end no matter how—or where—you answer. They'll dial your number as usual, and get connected to someone on the other end, and will be none the wiser. (Plus Dialpad gives you consistent HD quality no matter which device you are using.)
Can two devices answer the same call?
No—that'd be a bit odd, wouldn't it! Once there's answer confirmation (aka someone picked up) from one device, all your other devices will stop ringing. This prevents the possible confusion of two people answering the same call.
Again, if you pick up the call on your phone but want to take the conversation from your computer, you can flip the call there with Dialpad's Call Flip feature.
Does simultaneous ring cost extra?
Dialpad comes with simultaneous ring built-in and ready to go. You can connect, enable, and customize how you want this feature to work for you and your business phone for no extra charge.
Can I send a call to my voicemail as a fallback option?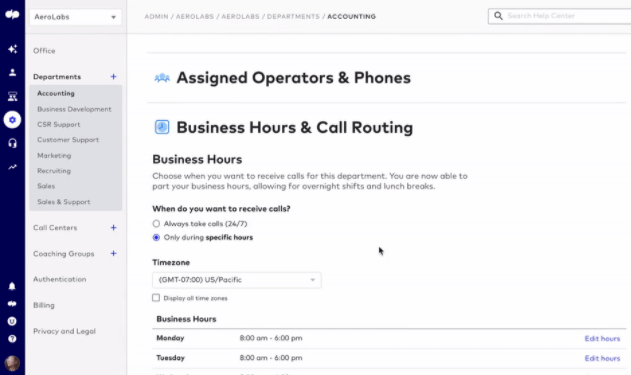 Yes! With Dialpad, you can forward calls directly to your personal voicemail from any device. To configure this, just go into your settings and select the option to send to voicemail.
And if you want even more options, you can get those in the Dialpad app too. For example, you can set call routing rules and business hours to automatically route calls however you want.
Never miss a call again with simultaneous ring
If you're busy, but can't afford to miss any phone calls, then you'll want to look into a cloud phone system with simultaneous ring capability.
Not only does it help streamline all the inbound calls you get, it also means that you and your team will no longer miss clients and customers when they need you!
Whether you're working from the office or at home, even if you step away from your desk, you'll stay accessible to the people who need you. Happier clients and customers, a better reputation for customer service… what's not to like?