Conference Phone
Dialpad allows you to add Conference Phones to shared spaces easily. Having a Conference Phone with a separate line in shared spaces like reception and meeting rooms make it more convenient to deliver outstanding customer experiences and have productive meetings.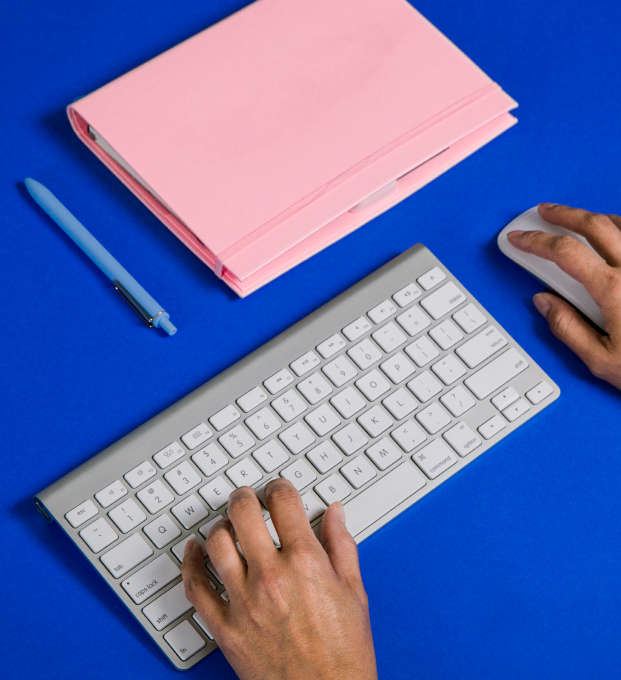 Better Customer Service and Meetings
A Conference Phone with its own line (Room Phone) in shared spaces can make it easier to answer and route calls, as well as conduct virtual meetings with more than one person in the room.

Reception
For small businesses, reception responsibilities are often managed by several people throughout the day. Having a Conference Phone with a separate line in a shared reception area makes it easy for the acting receptionist to greet and properly route incoming calls without the need to use a personal extension or line. That means the number for reception is always for reception, no matter who's answering the phone.

Meeting Rooms
Need the team in a conference call? Having a dedicated line in your conference or meeting room is the most convenient way to dial out and join meetings with your remote clients and customers. With a Conference Phone, no laptop or mobile device is needed, and the meeting doesn't need to be conducted through a specific individual's phone number.
Easy Set Up and Administration
Setting up a Conference Phone (Room Phone) is simple. Once you've connected a Dialpad-compatible phone, log into the admin portal and select the appropriate phone, assign a name to the phone, establish your e911 location, and select your number (or port an existing number).

As an administrator, you can remove or reassign Conference Phones as you wish. And you can change its name and its international calling permissions from the administration portal at any time.
Administrators can also set the Conference Phone's outbound caller ID. This means that if someone returns a call to the Conference Phone, you can have it automatically diverted to a department or specific team member.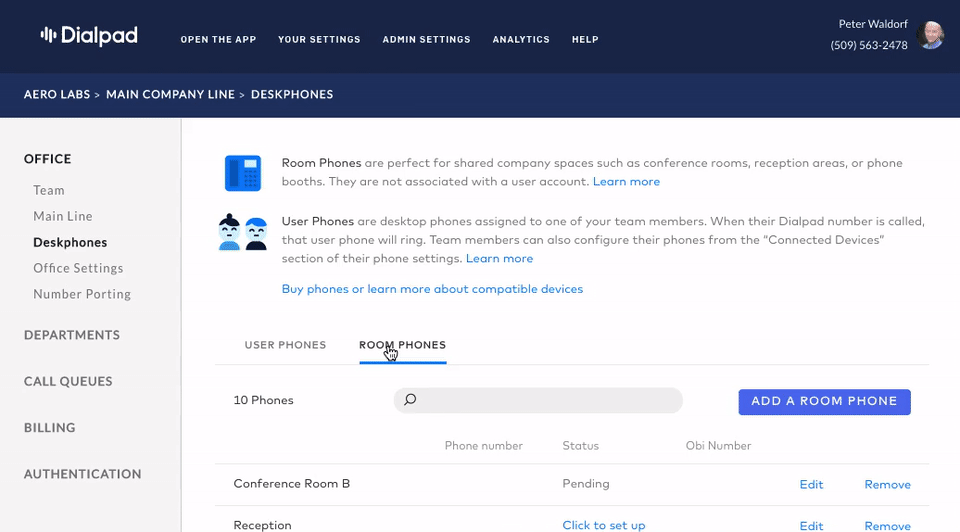 Frequently Asked Questions
Can callers dial in to a specific Conference Phone (Room Phone)?
Yes, all Conference Phones are given a separate line with a dedicated phone number so that incoming calls can be answered on that phone.
Can I transfer calls to another team member from a Conference Phone?
Yes, all Dialpad-compatible phones include the ability to transfer calls to other extensions within the company
Can I transfer a call from a team member to a Conference Phone?
Yes. Once the phone is added, the Conference Phone's name will appear within your company directory.
Do Conference Phones use other Dialpad integrations?
No. Because Conference Phones are separate dedicated lines they do not require or use any of the integrations that are available in Dialpad.
What phones can be used as Conference Phones?
You find the list of compatible phones here.
Can Conference Phones be removed or changed?
Yes. Room phones can be added, removed, and moved within the admin portal.
What happens when someone dials a Conference Phone number but no one answers?
That depends on how you have your company's Call Routing set up. Click into the Call Routing page to learn more!